When I started planning my trip to Denver for last week, I idly poked around to see if there were any shows in town that I might want to photograph. To my astonishment, A Place to Bury Strangers was set to play Denver the second night I was there. Bingo! I've loved A Place To Bury Strangers' fuzzy post-punk noise-rock for a while now, and was sad when they had to cancel their Nashville show earlier this year.

I had never been to Denver before, and it was doubly exciting to be going to a show there. Exciting, I tell you! So with photo pass in virtual hand I rolled up to The Larimer Lounge.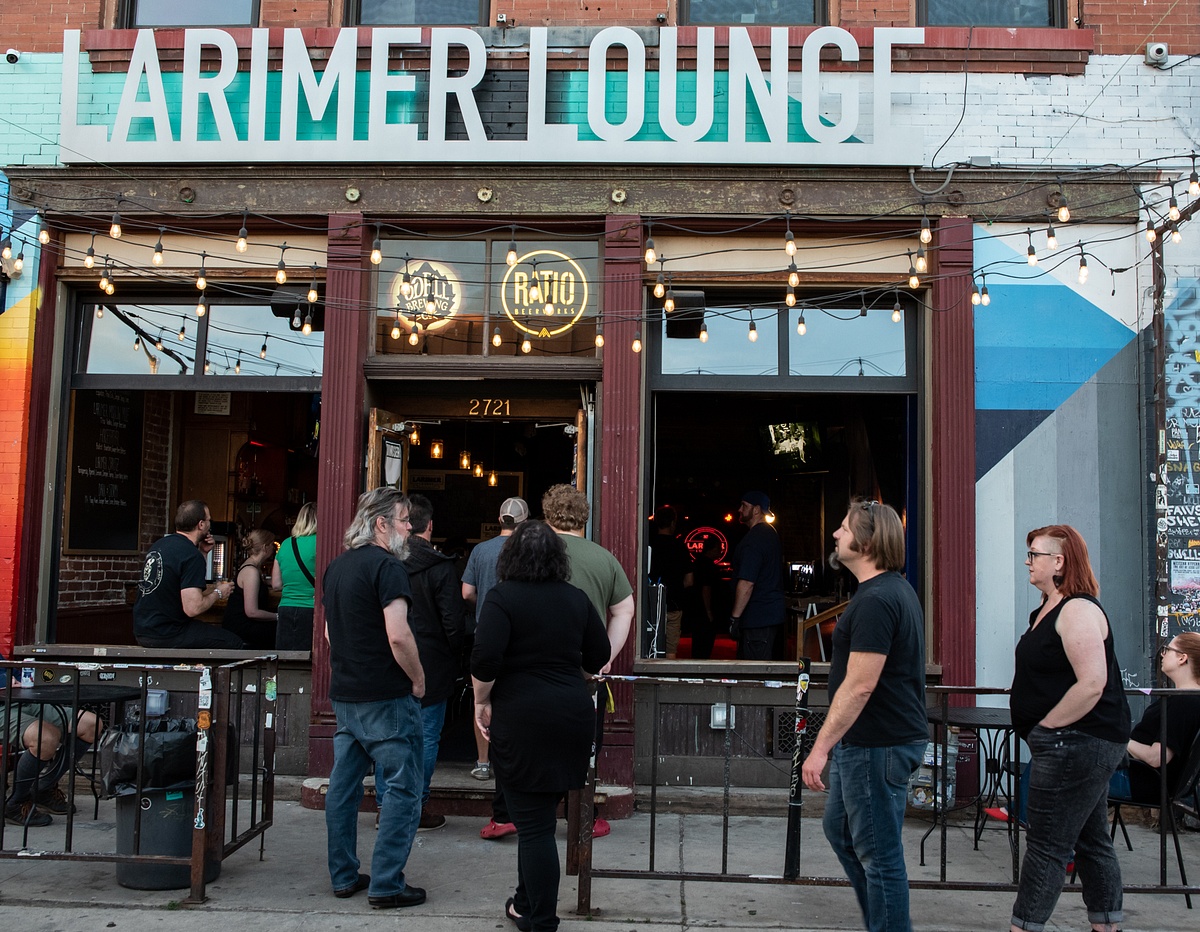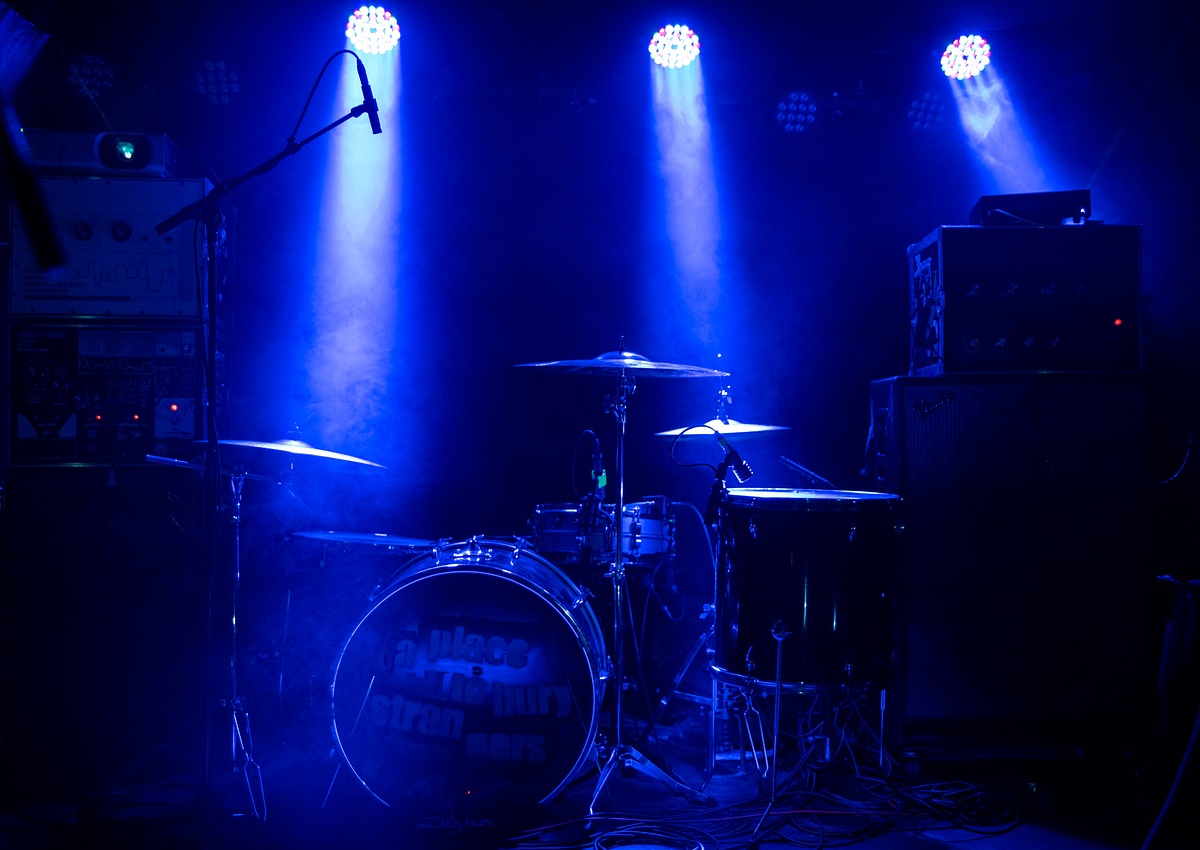 I had been looking forward to seeing Glove, who were opening on this tour. Alas, they had vehicle difficulties in Washington and didn't make the Denver show. I was only disappointed until local opener Polly Urethane w/ Rusty Steve started playing. I was highly impressed by the high energy duo.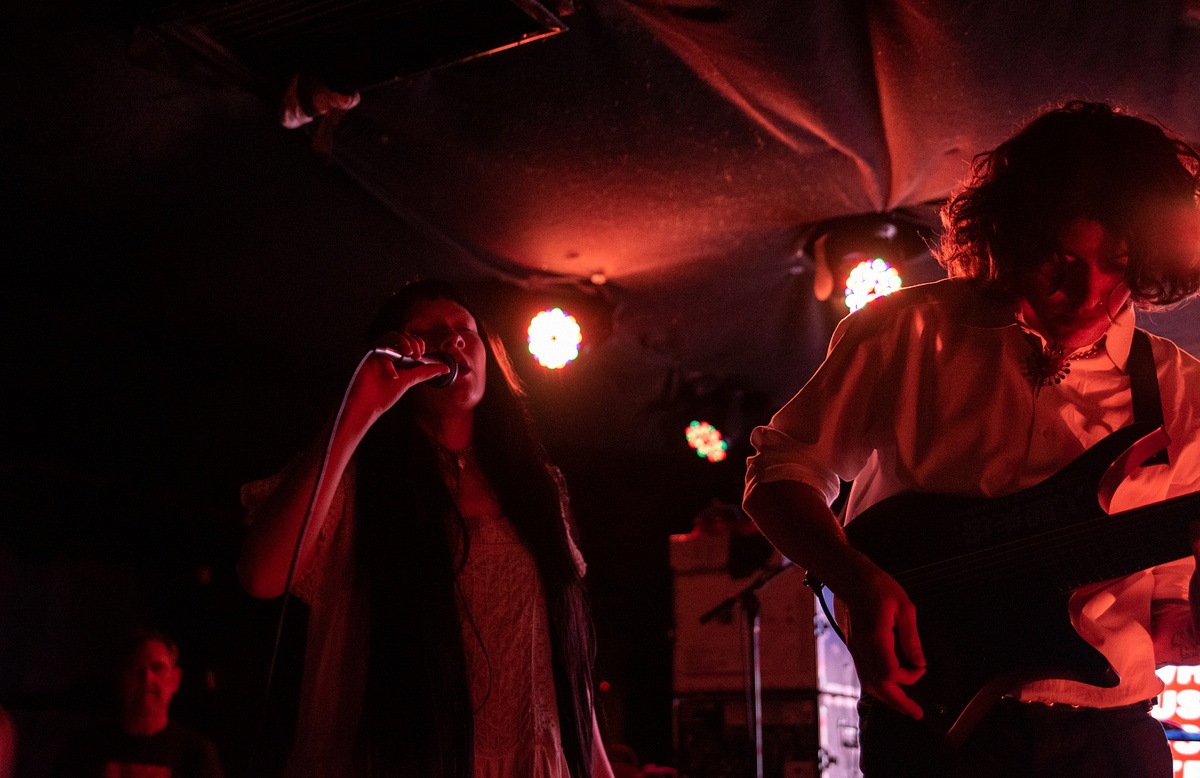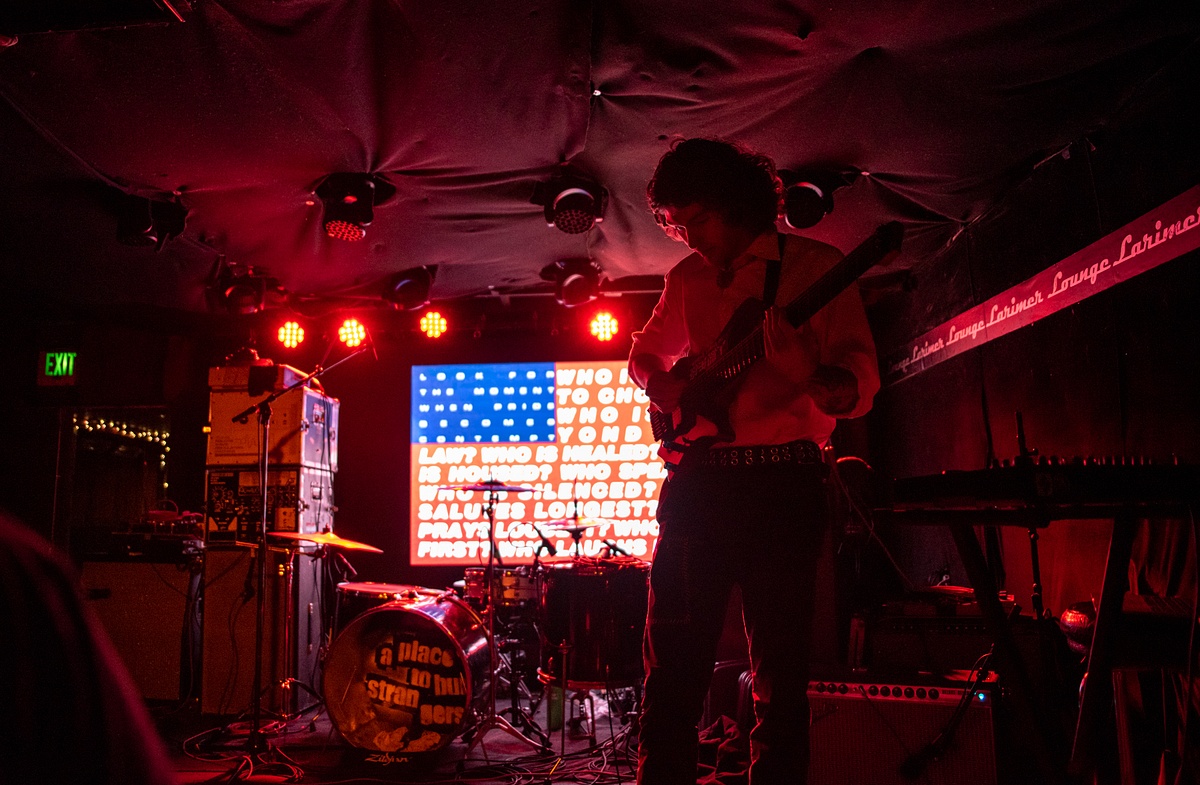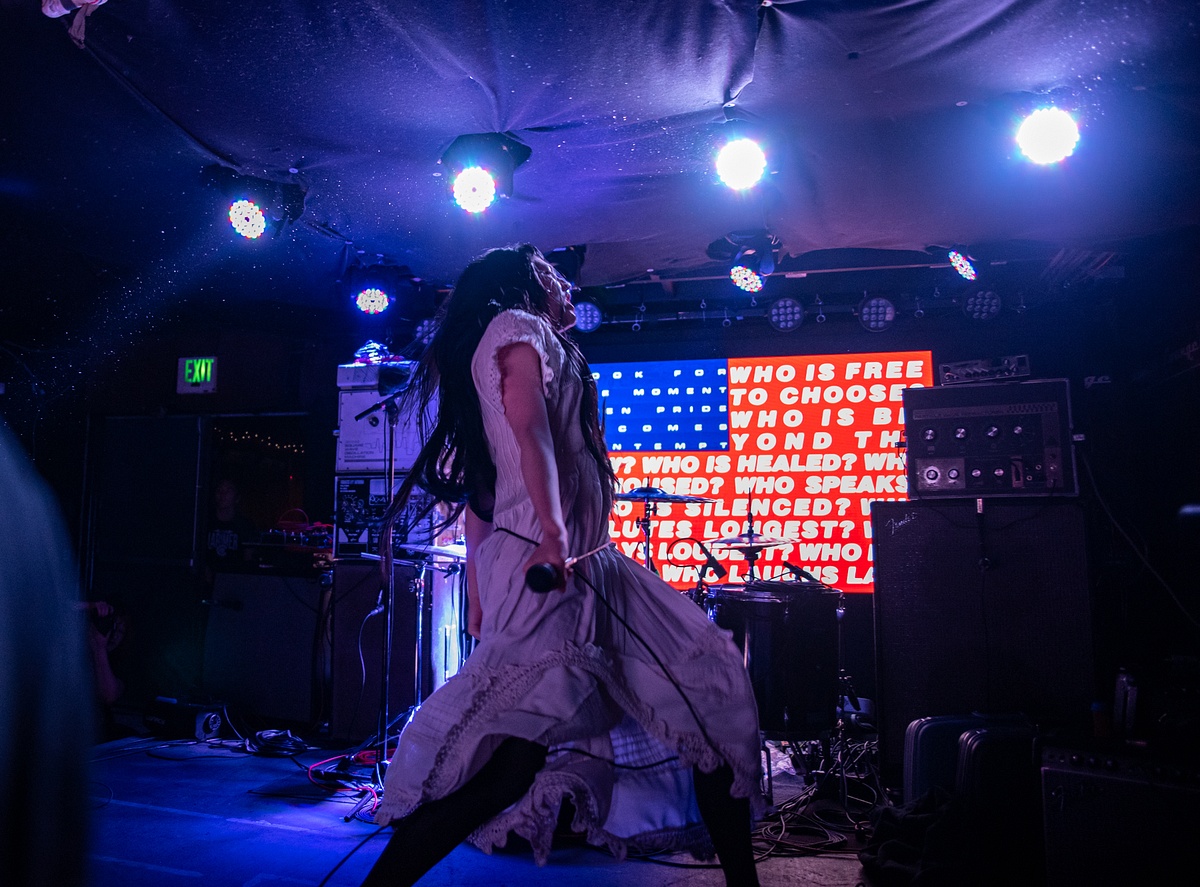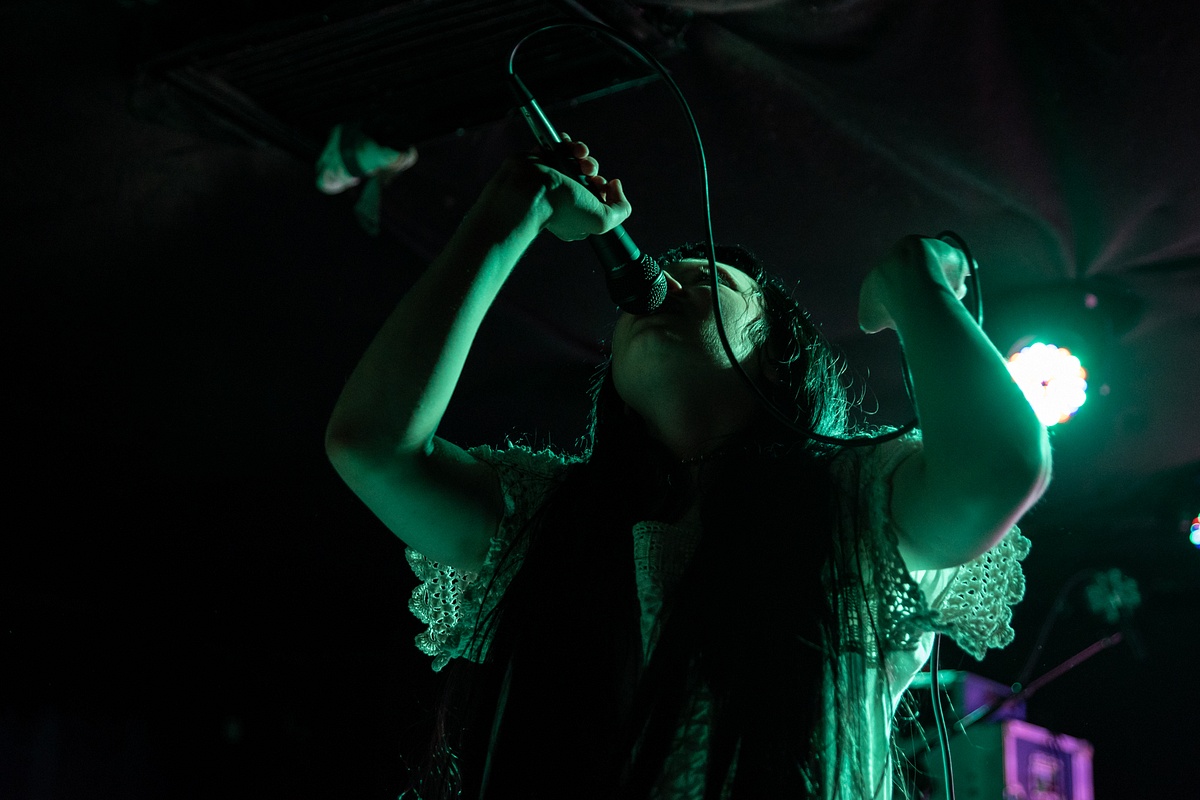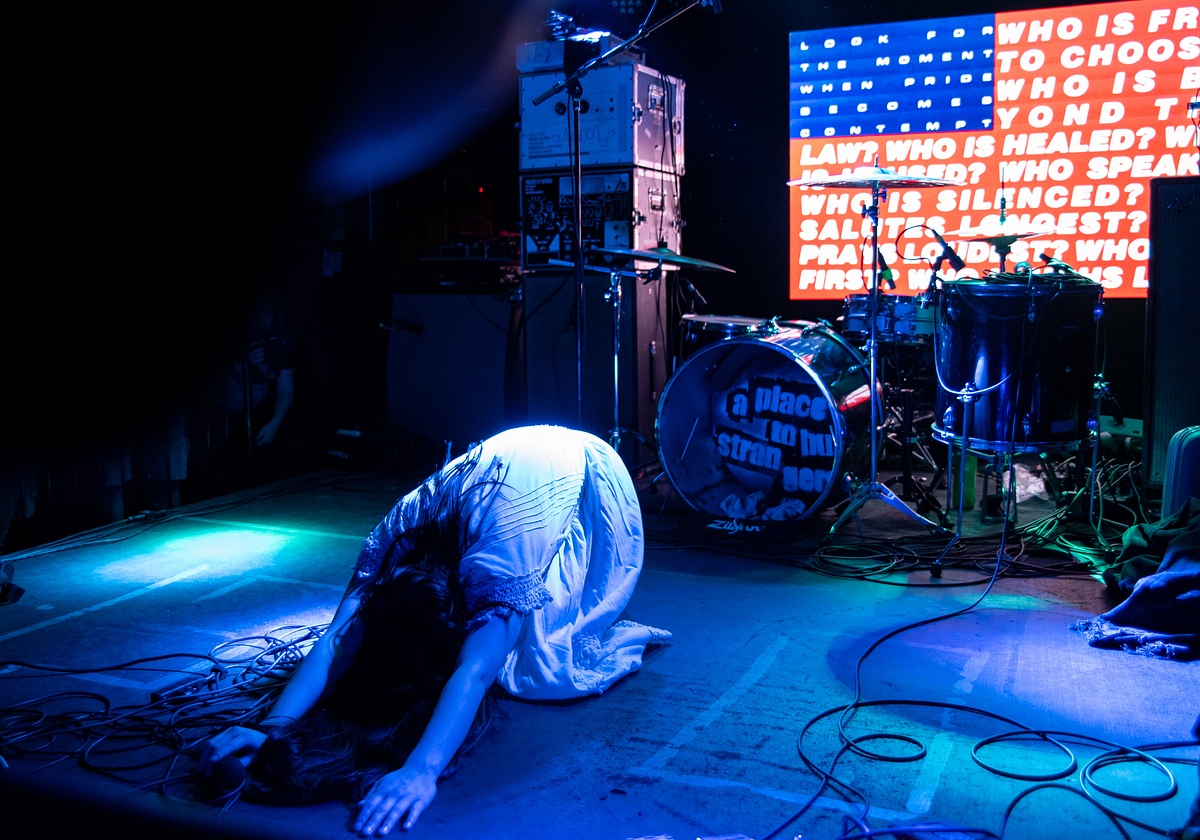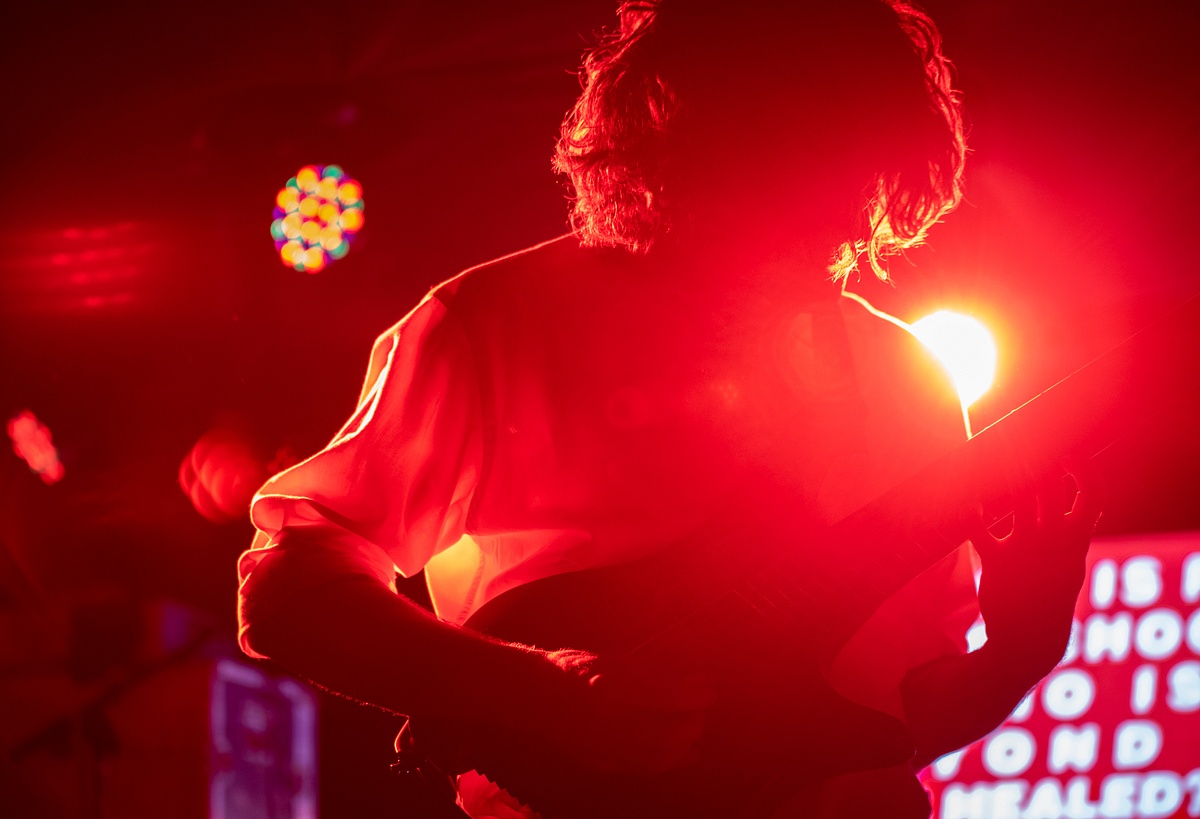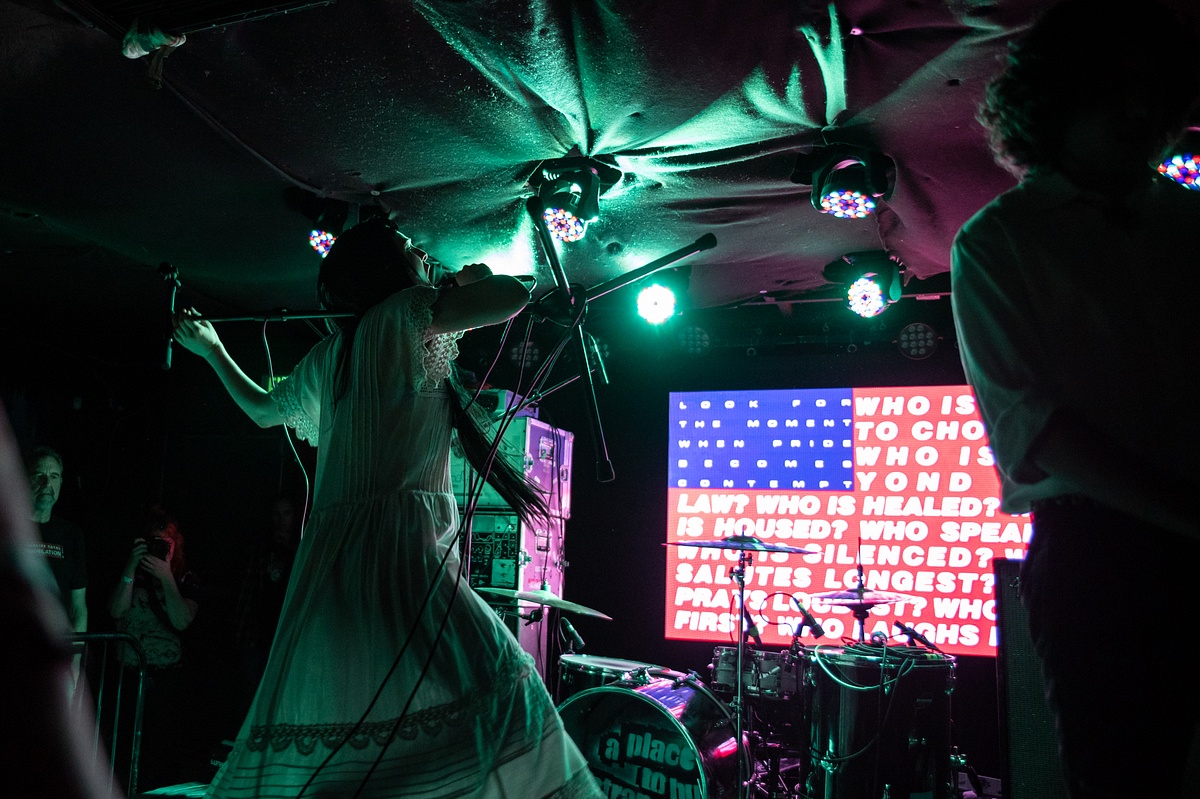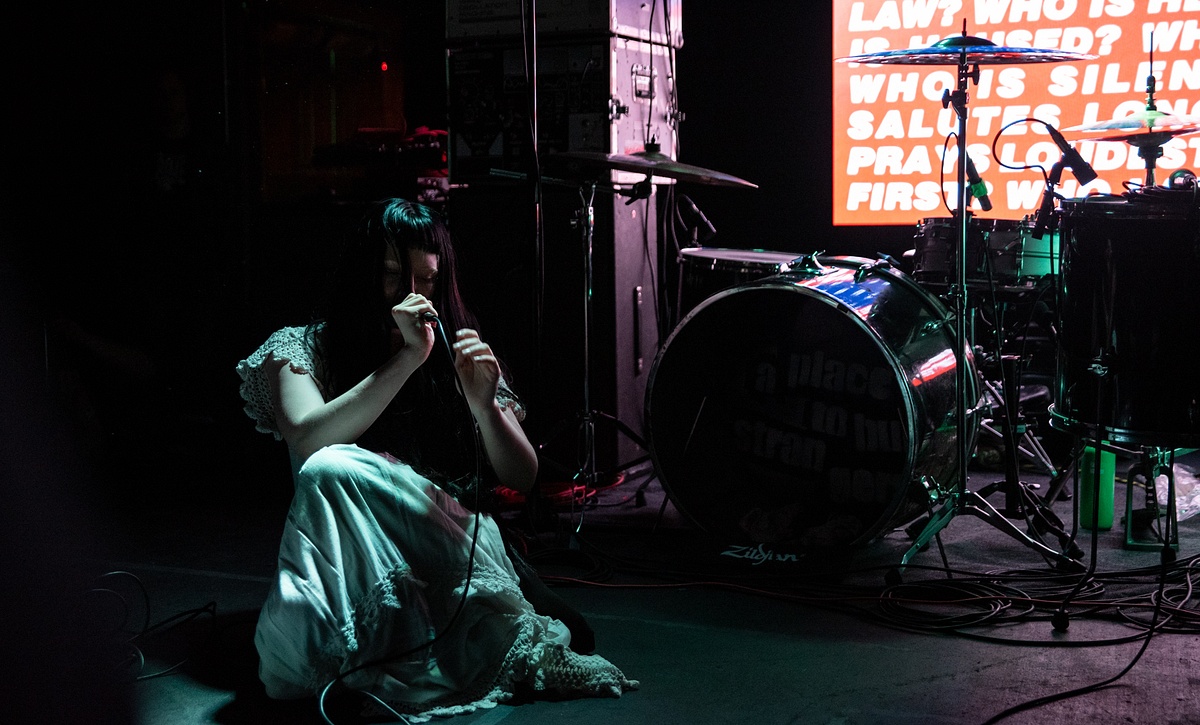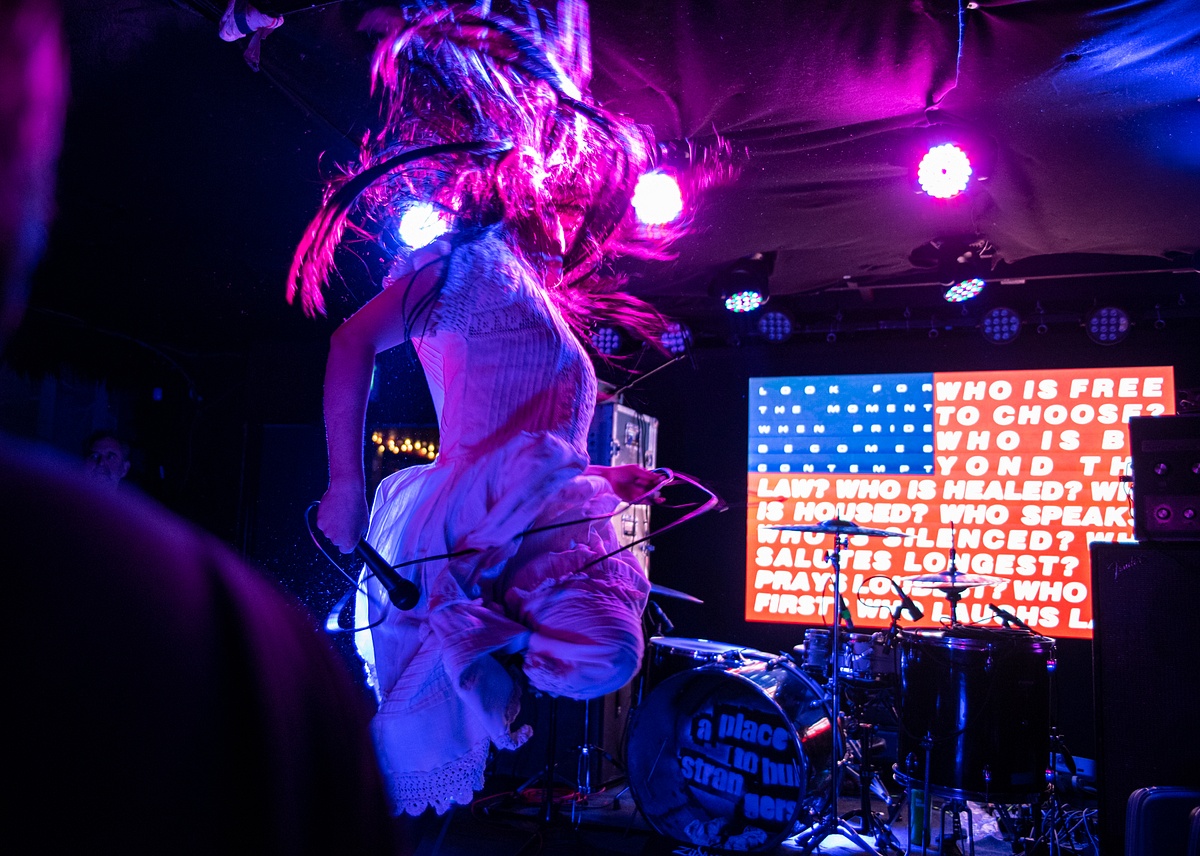 By my estimation Polly Urethane spent a good half of the show out in the crowd or on a shelf at the back of the room.

I overheard a show-goer say "I think this is the loudest band I've ever heard" when I was on the way out of the A Place to Bury Strangers set, and I think I can confirm that. They were also really awesome - high energy, wall of noise, fast and uncompromising music coming atcha! In other words, I loved it.

Guitar and vocals by Oliver Ackermann; John Fedowitz on bass guitar  and Sandra Fedowitz on drums. Holy shitsnacks, friends! It was amazing.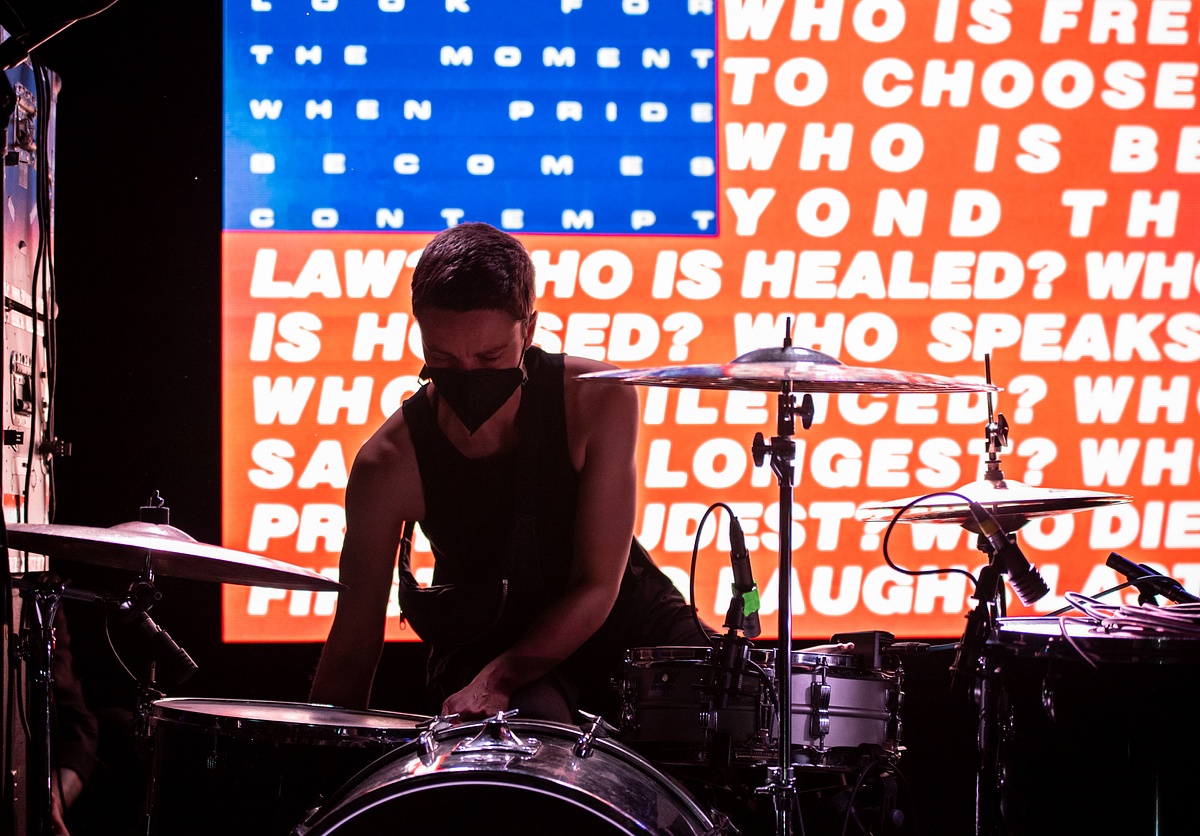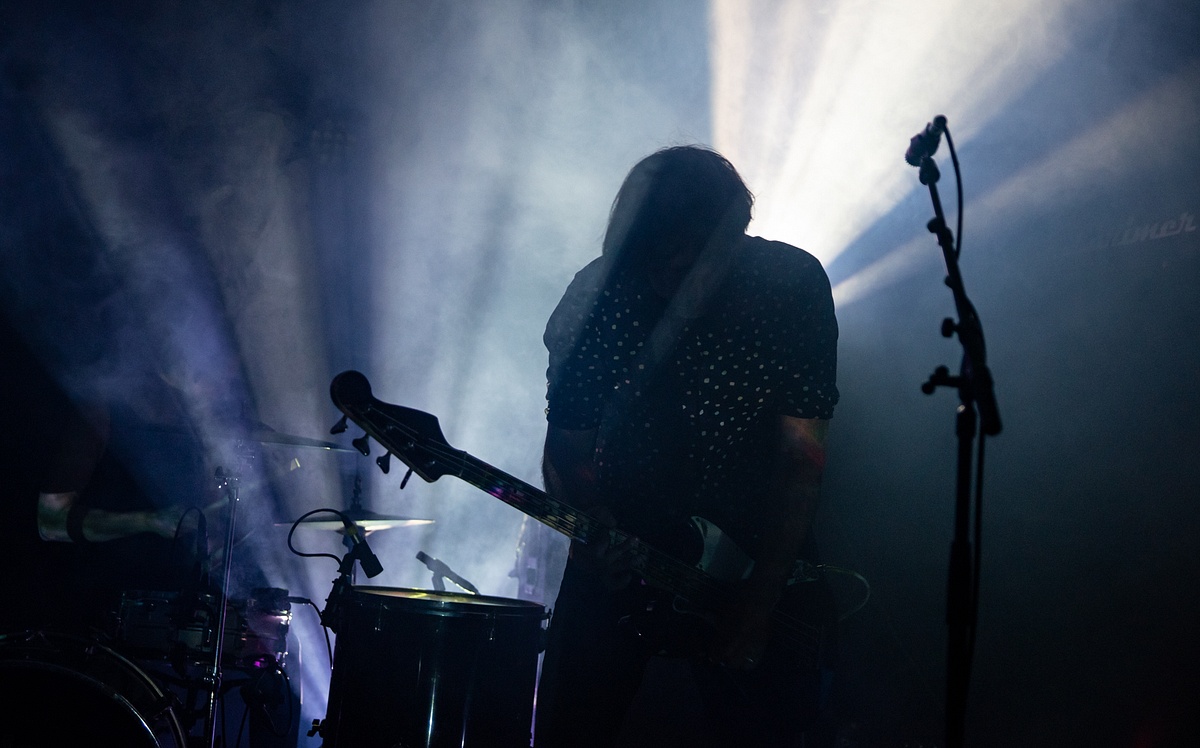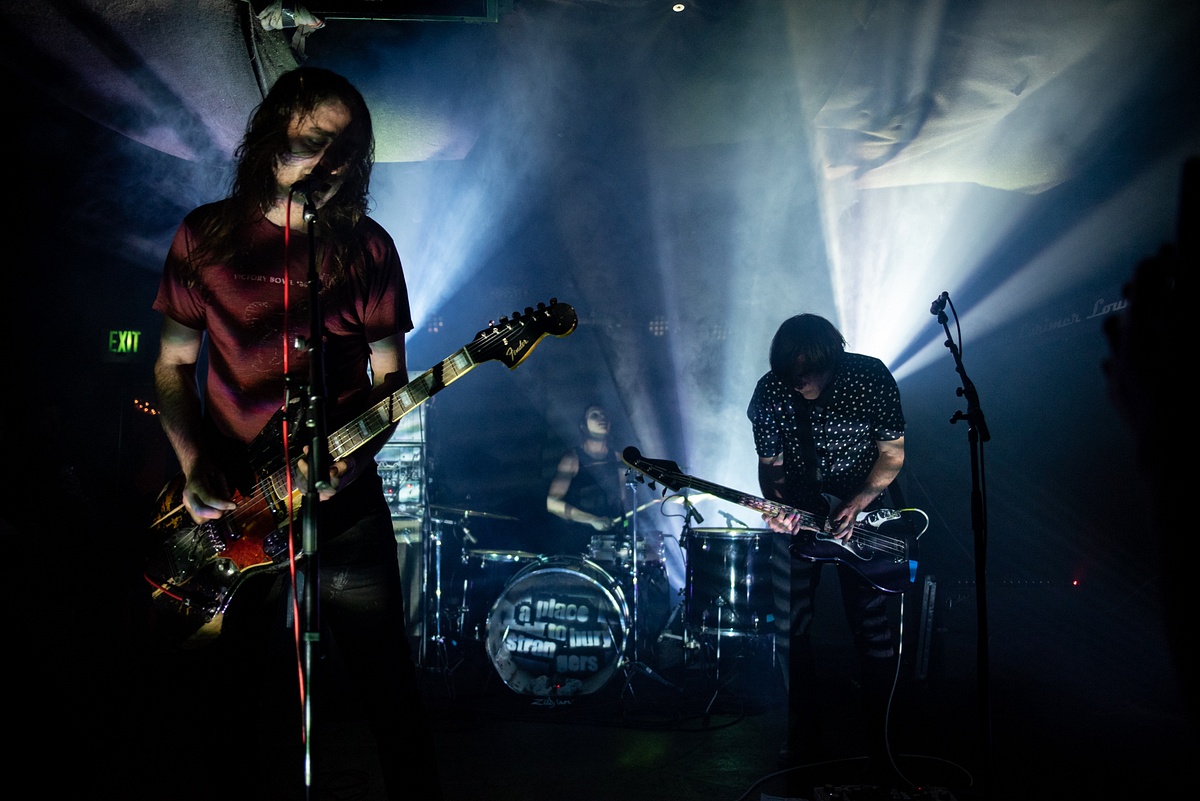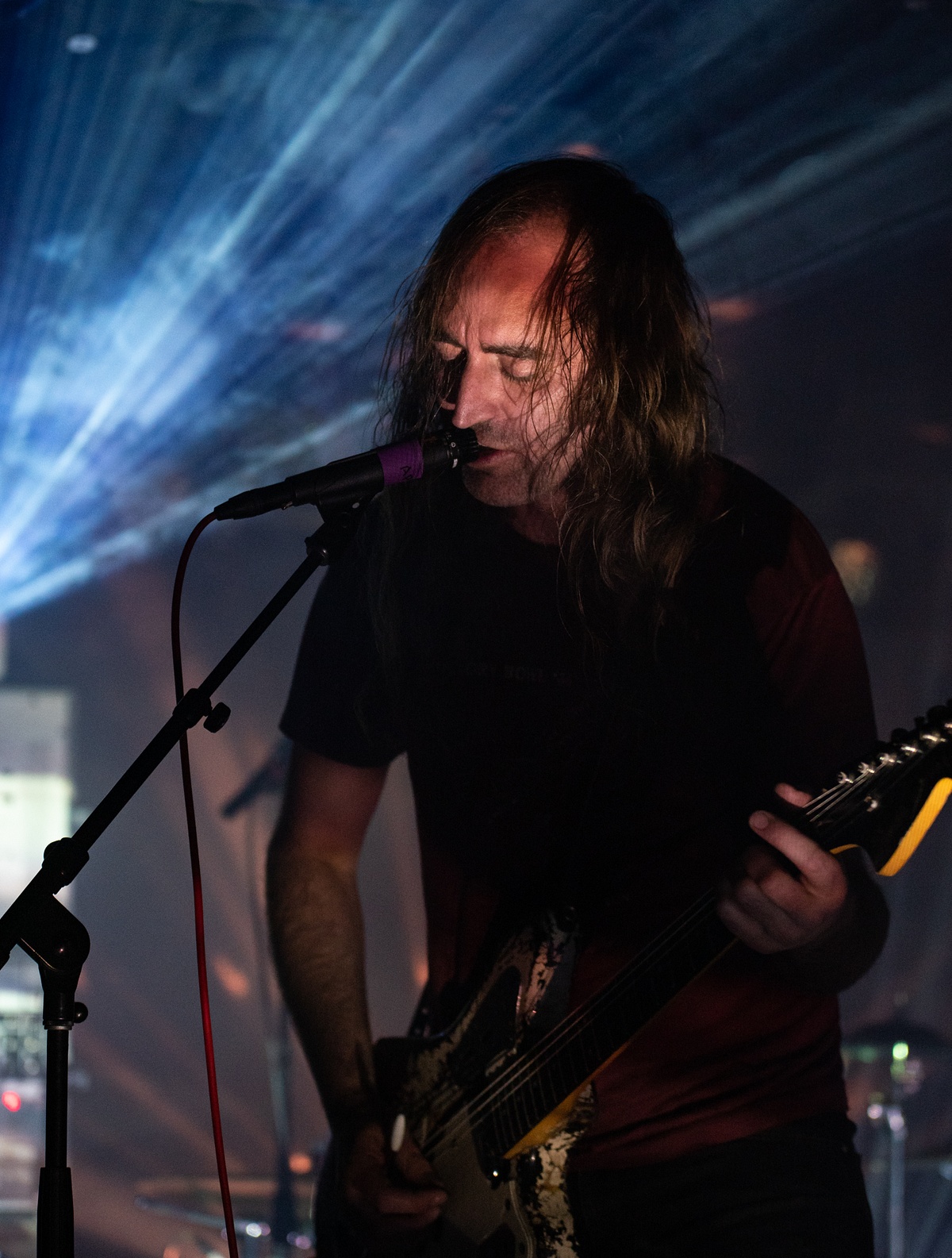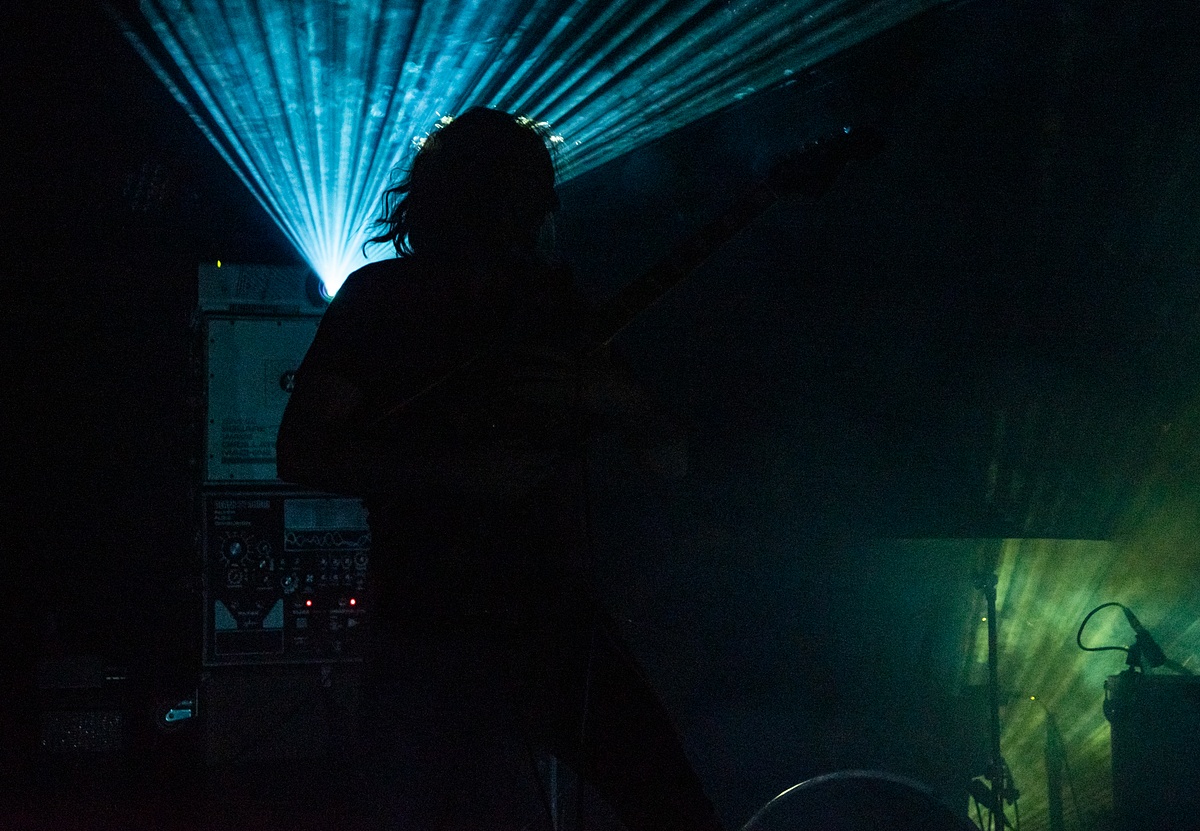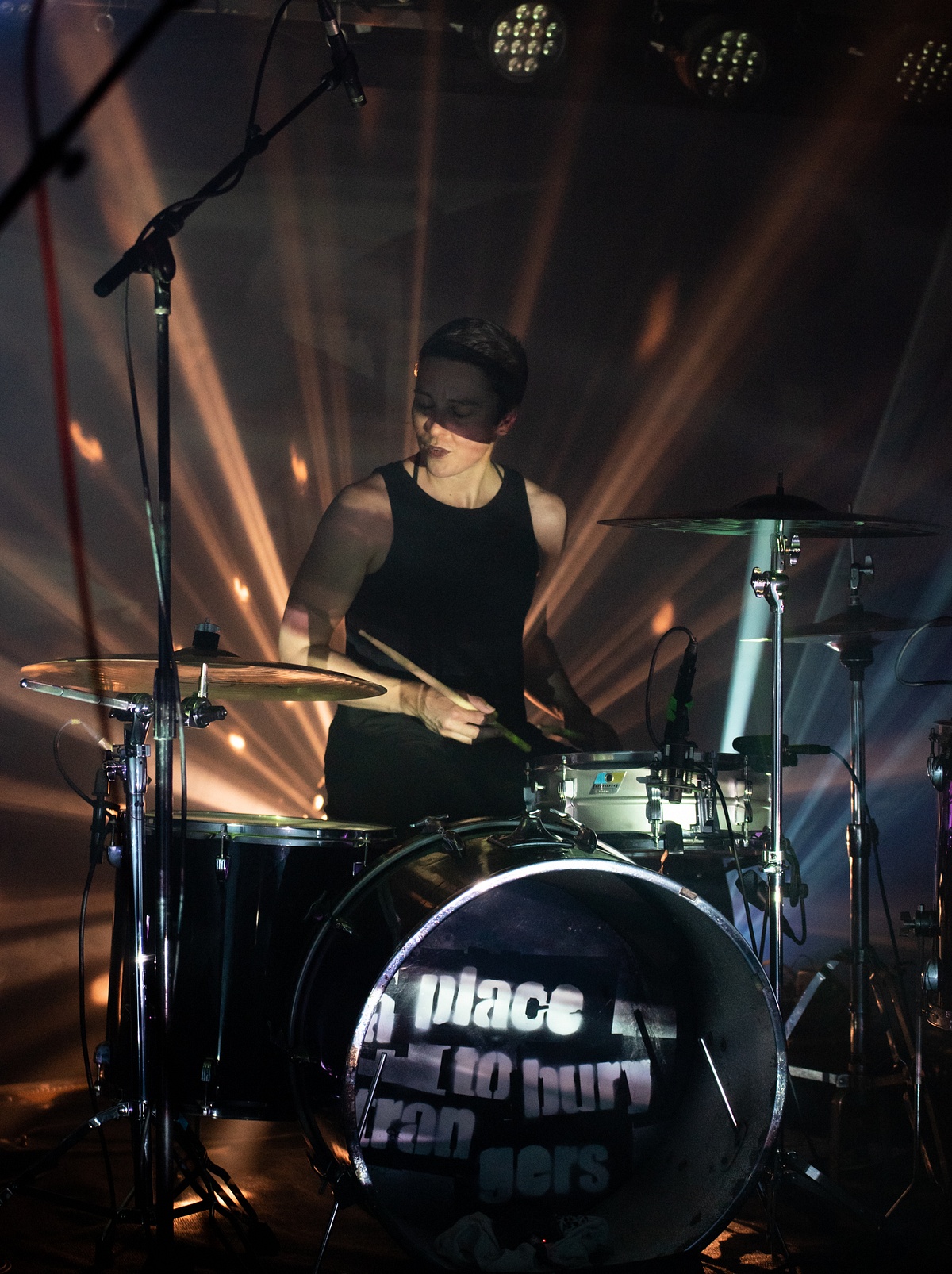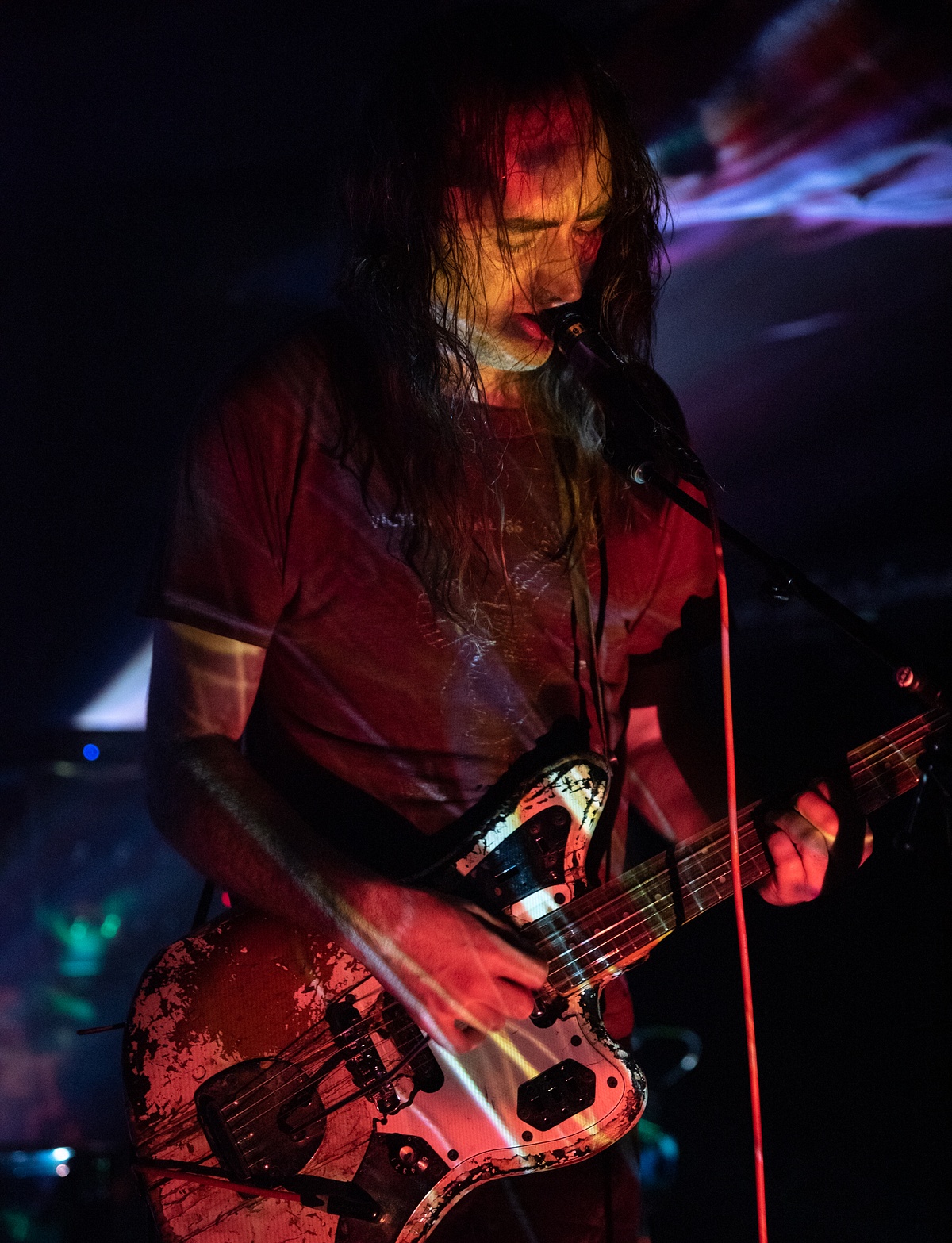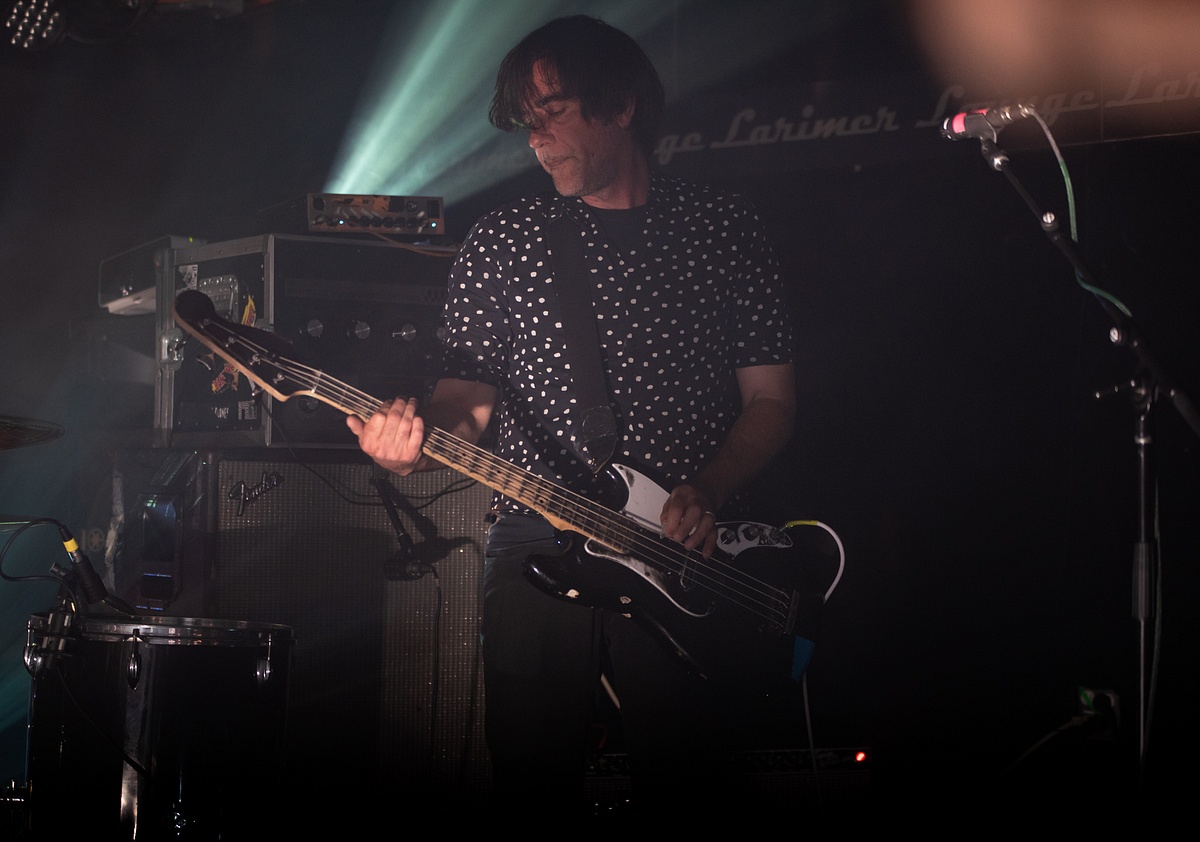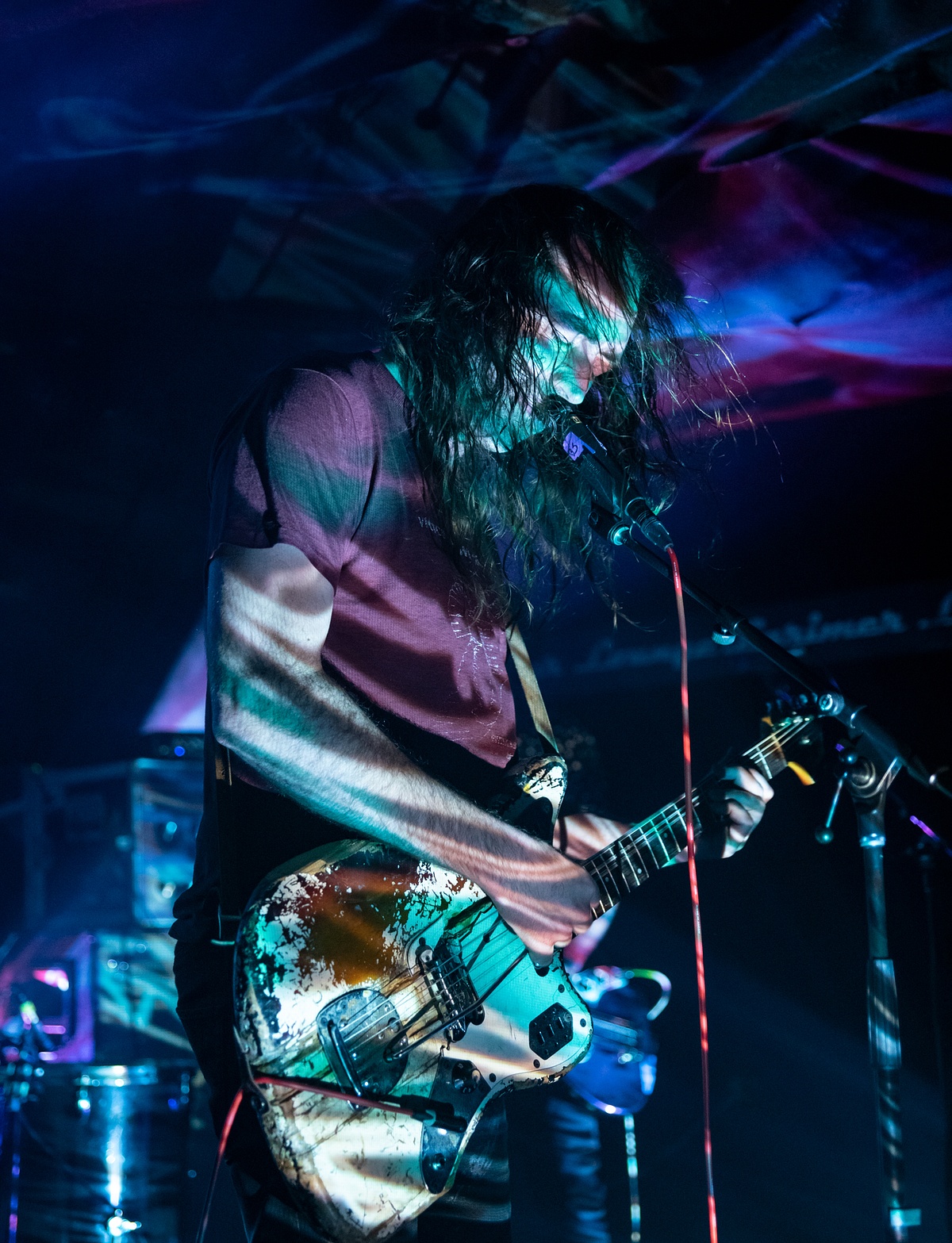 I also gotta admire a band that brings their own light/fog machine/projector! Thanks, A Place to Bury Strangers!
As usual, words fail me. I'm not so good at talking about the nuances of music, which is one reason why I make photos. I hope they speak where I cannot. I am so very glad I saw A Place to Bury Strangers, in case the opportunity never comes around again.
It's almost June! And a whole new month of music and shows is coming. Be excellent to each other until I talk to you again (soon!) and listen to something great, however you define it.