#guitarmonday hasn't been around for a while, I guess it took a summer break.

This post is going to be image-heavy, so I hope you're here to spend a little time. I promise it'll be worth your while!
This past Saturday I was again part of the volunteer photography team for the Fashion Is For Every Body inclusive runway show.  What do they mean by inclusive? Well, models include amateurs and professionals, of all sizes, shapes, heights, races, gender identities, disabilities (both visible and not), etc. I've been a part of the team since 2018 (but of course, we skipped 2020), so this was my fourth show. It was bigger, it was gorgeous, and this year they featured six designers, an ASL interpreter, and a blind model on the runway. When someone says you can't/shouldn't do something on the runway, they pretty much do. I admire that spirit. It's punk rock to find a way to do it anyway.
Fashion Is For Every Body is all about "normalizing inclusivity in fashion and in life", and to read more about what they do you can see this great article from last week's Nashville Scene. This show is always about more than just the runway. Guests enjoy snacks, drinks & shopping from featured designers. The designers included each year are predominantly local. You get the best of the best of Nashville.

I've enjoyed photographing Behind-the-Scenes as well as the event itself, so enjoy a little bit of that from this year. Without the volunteer hair stylists, makeup artists, and dressers, there IS no show.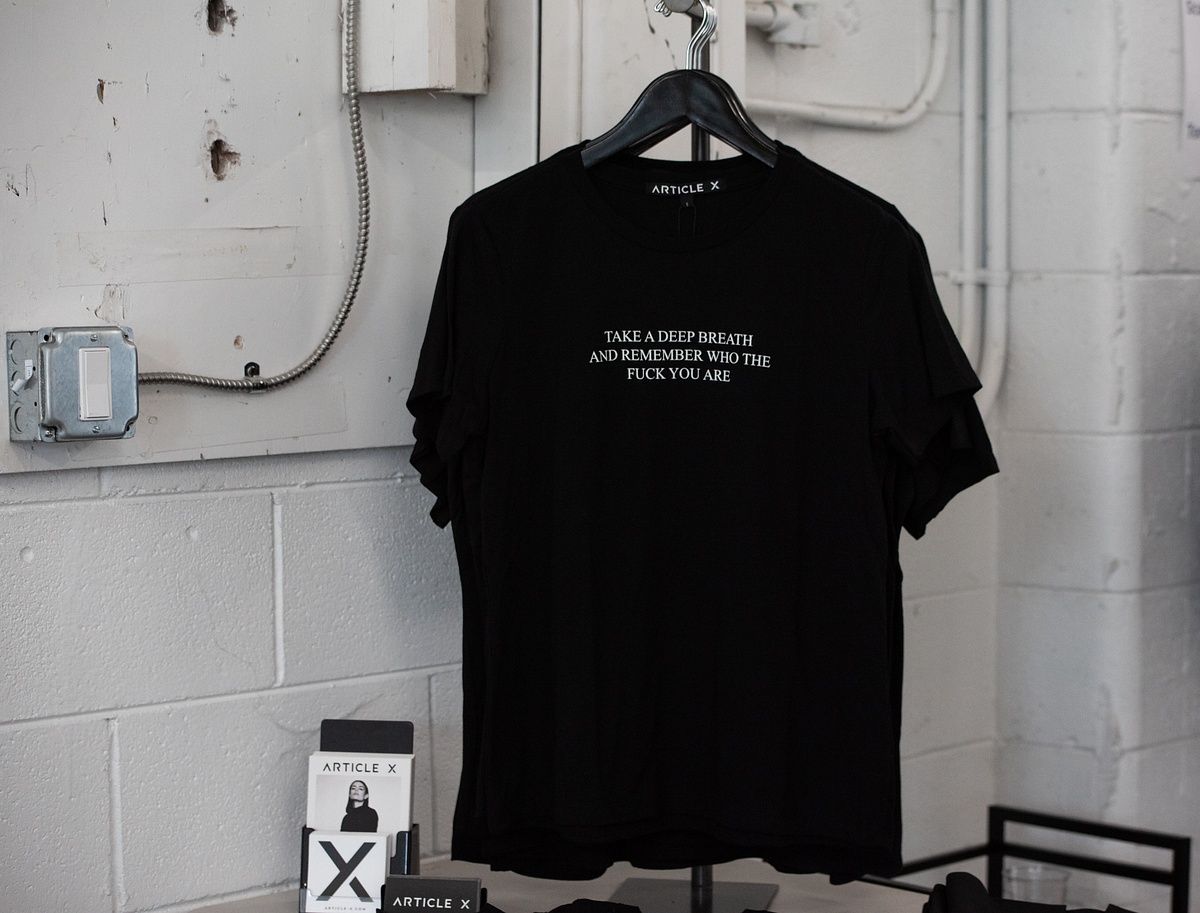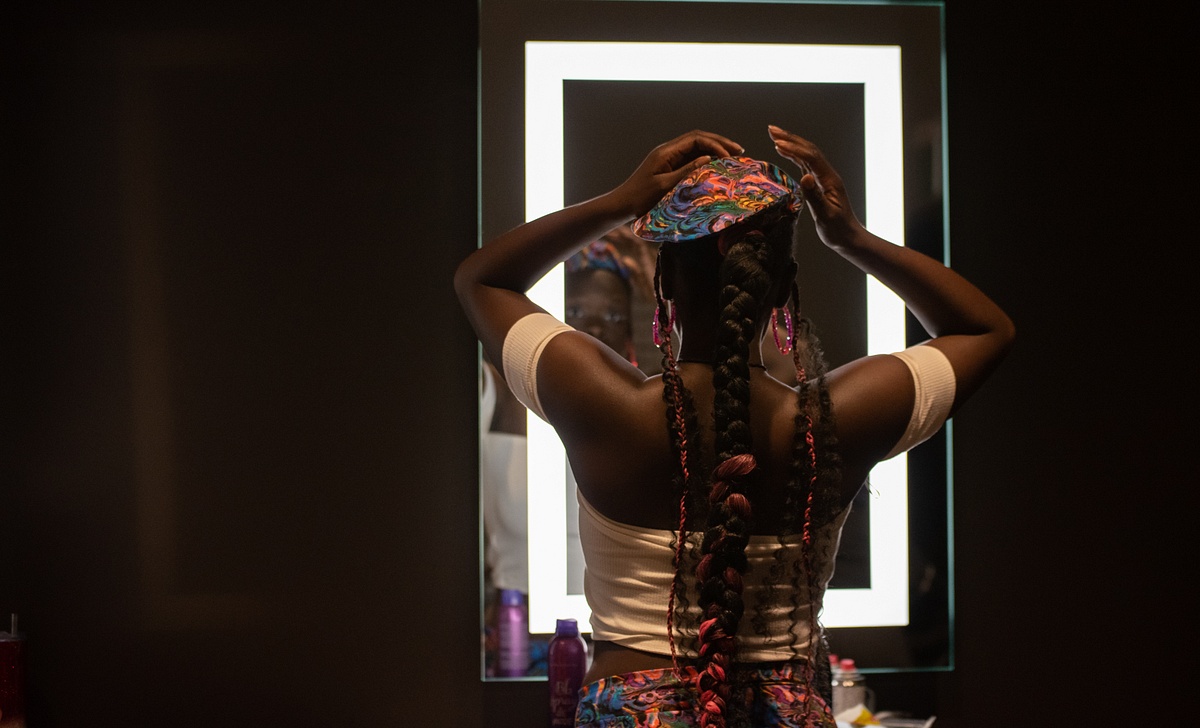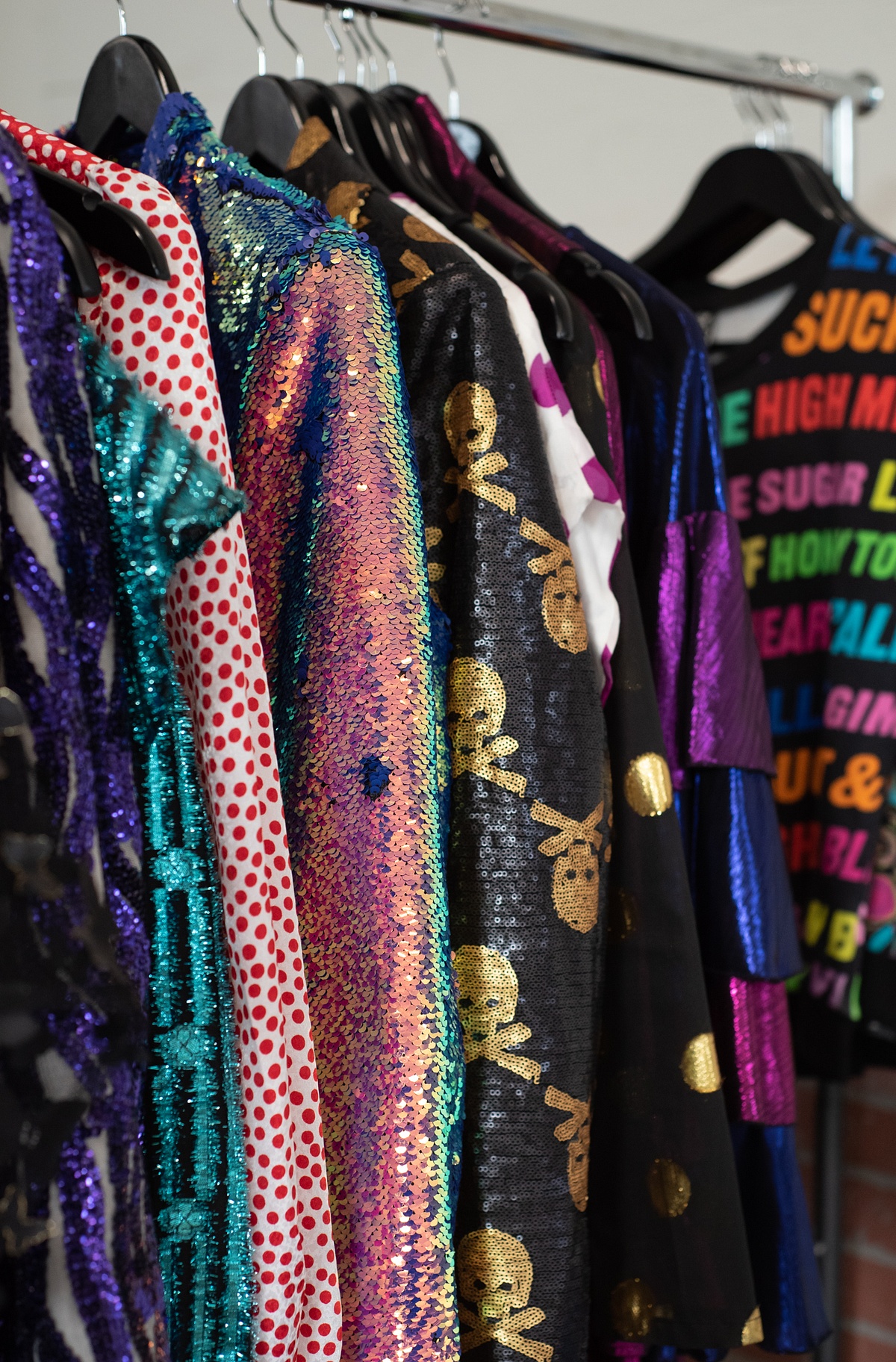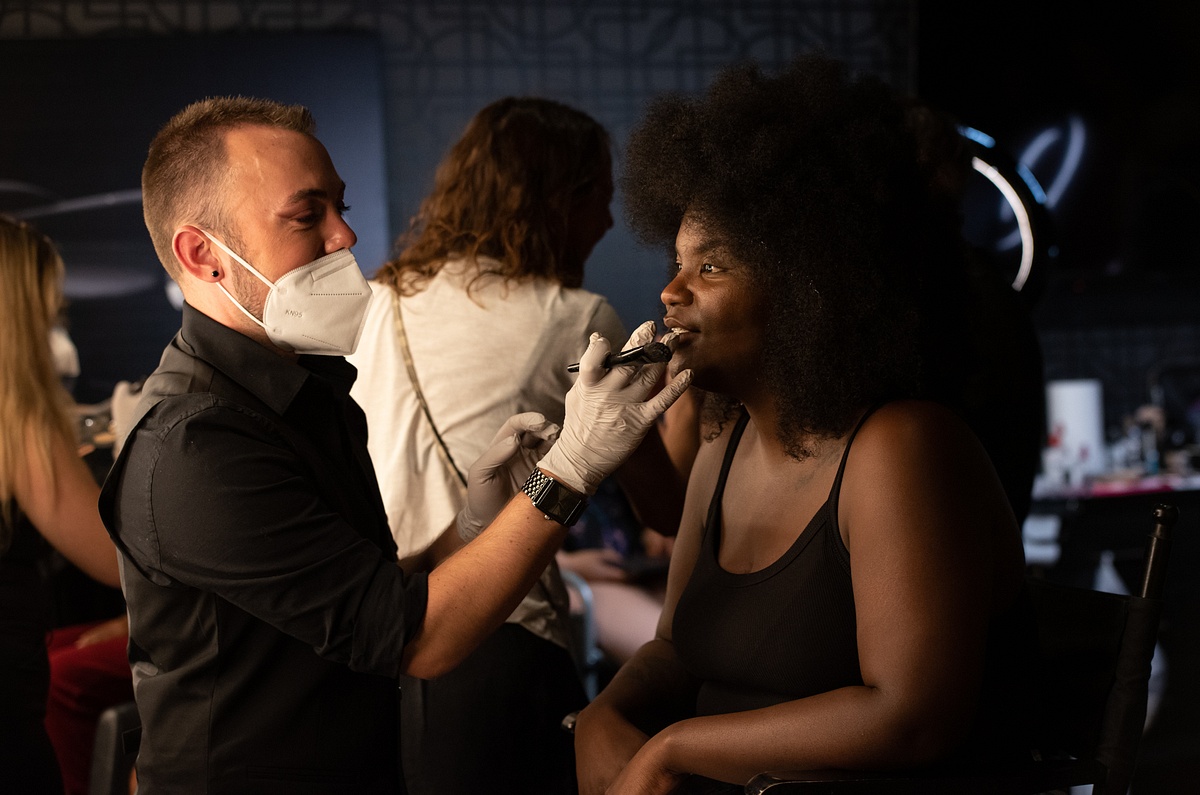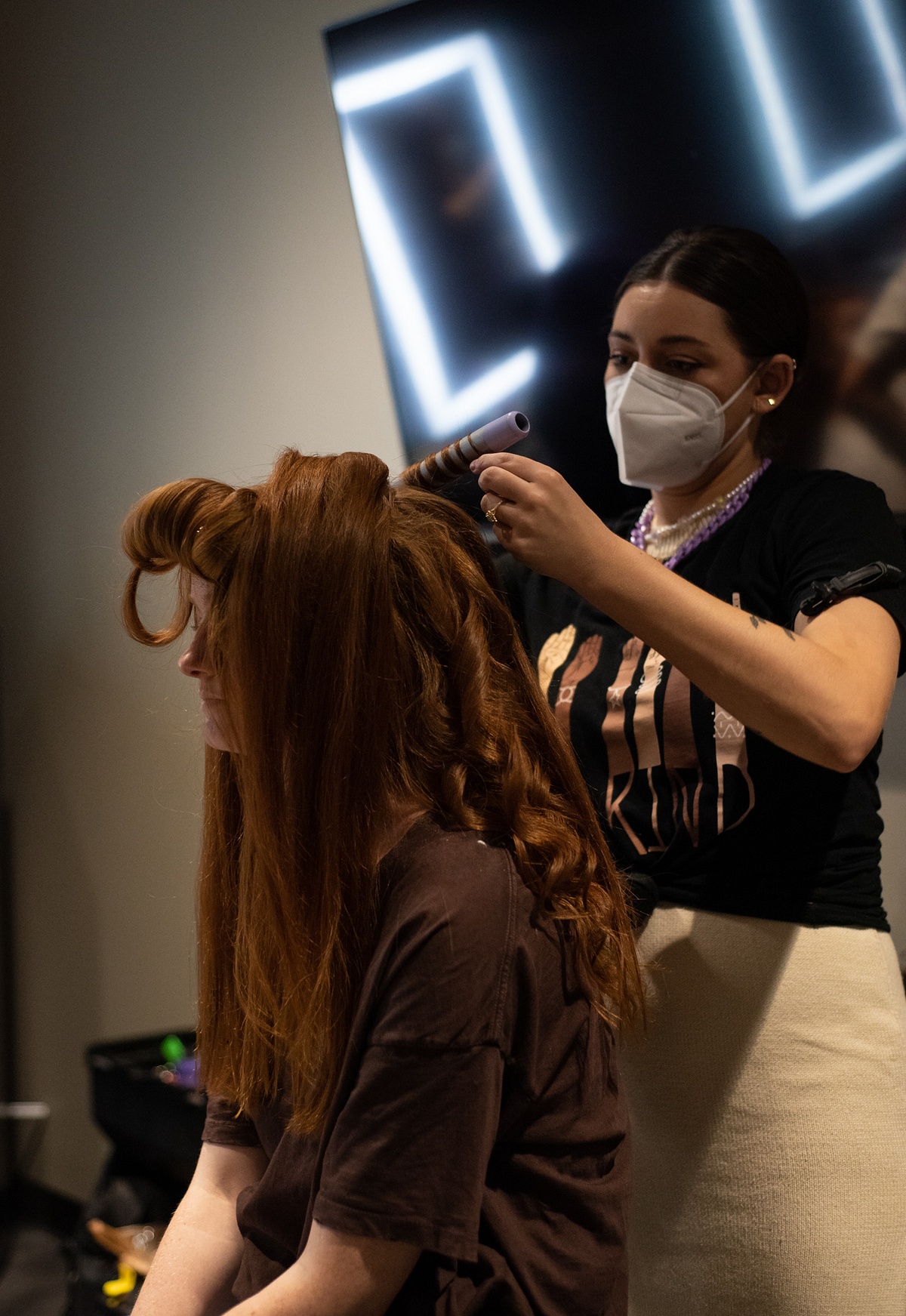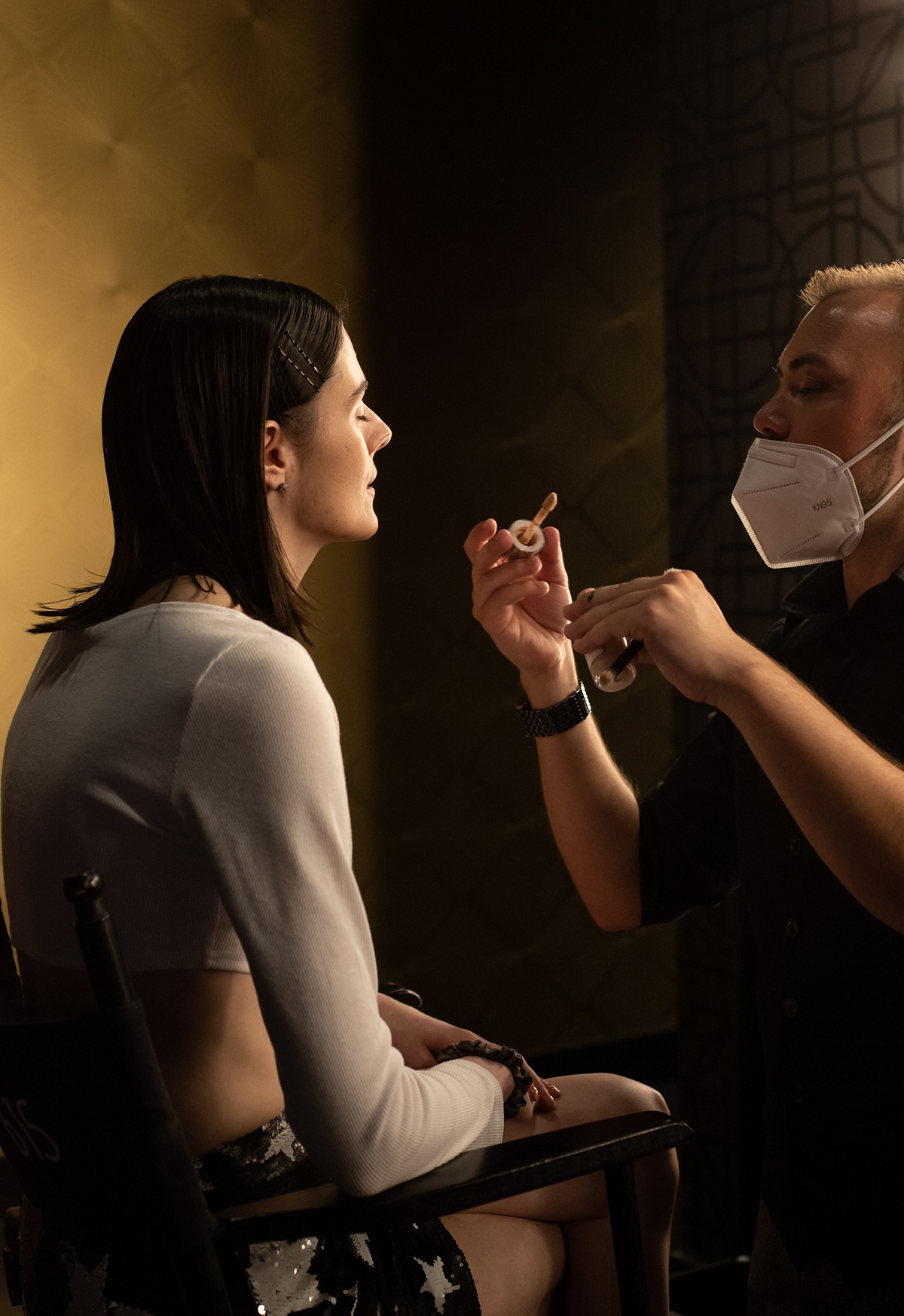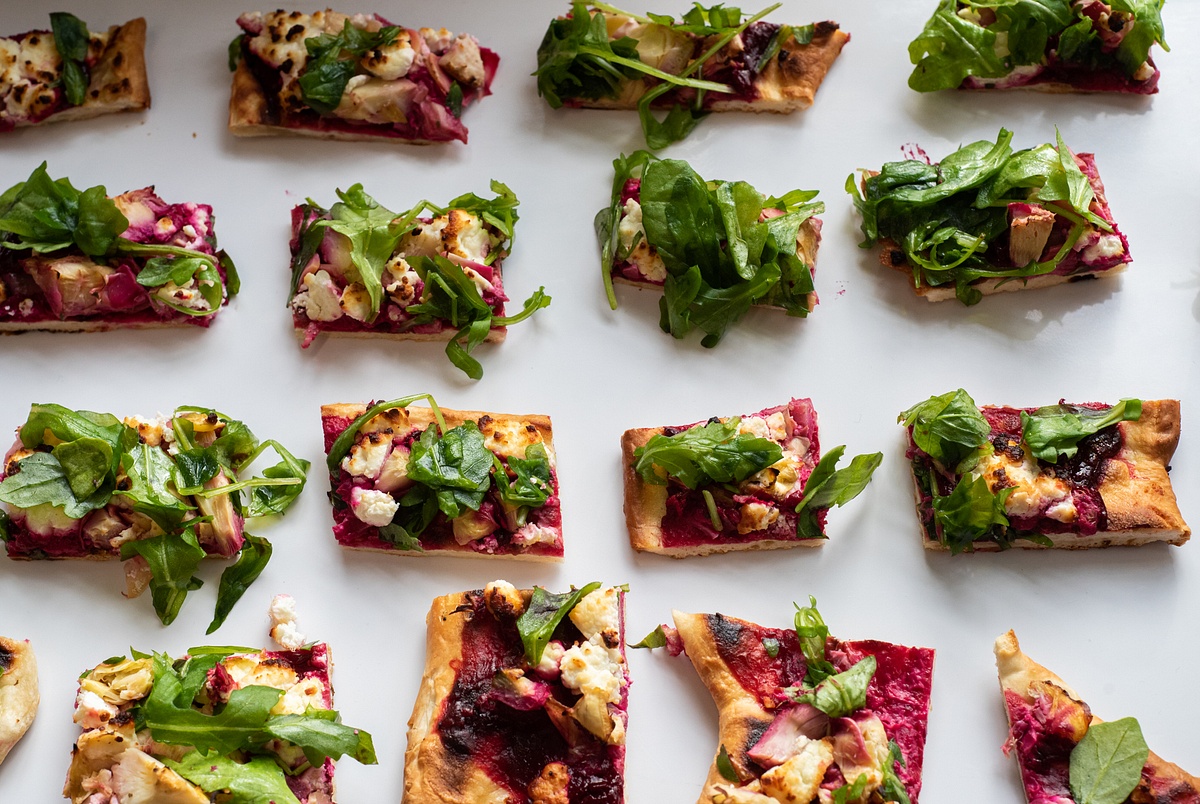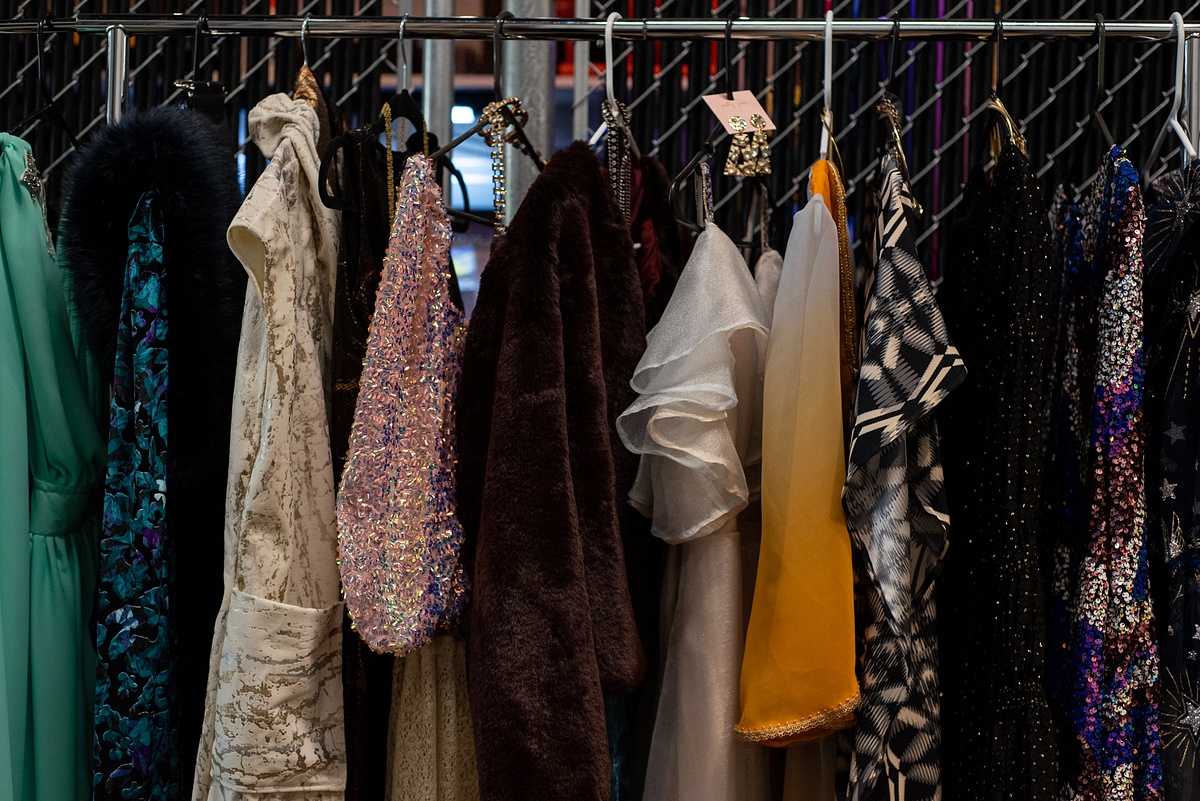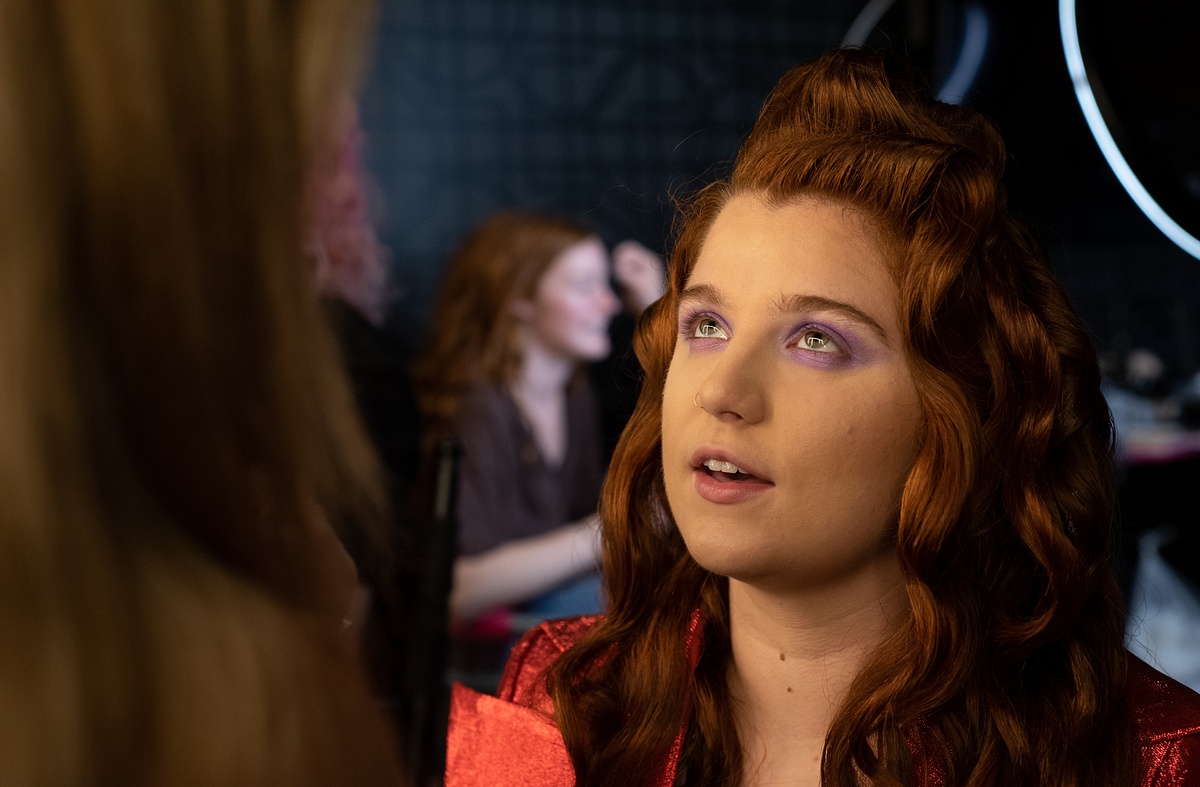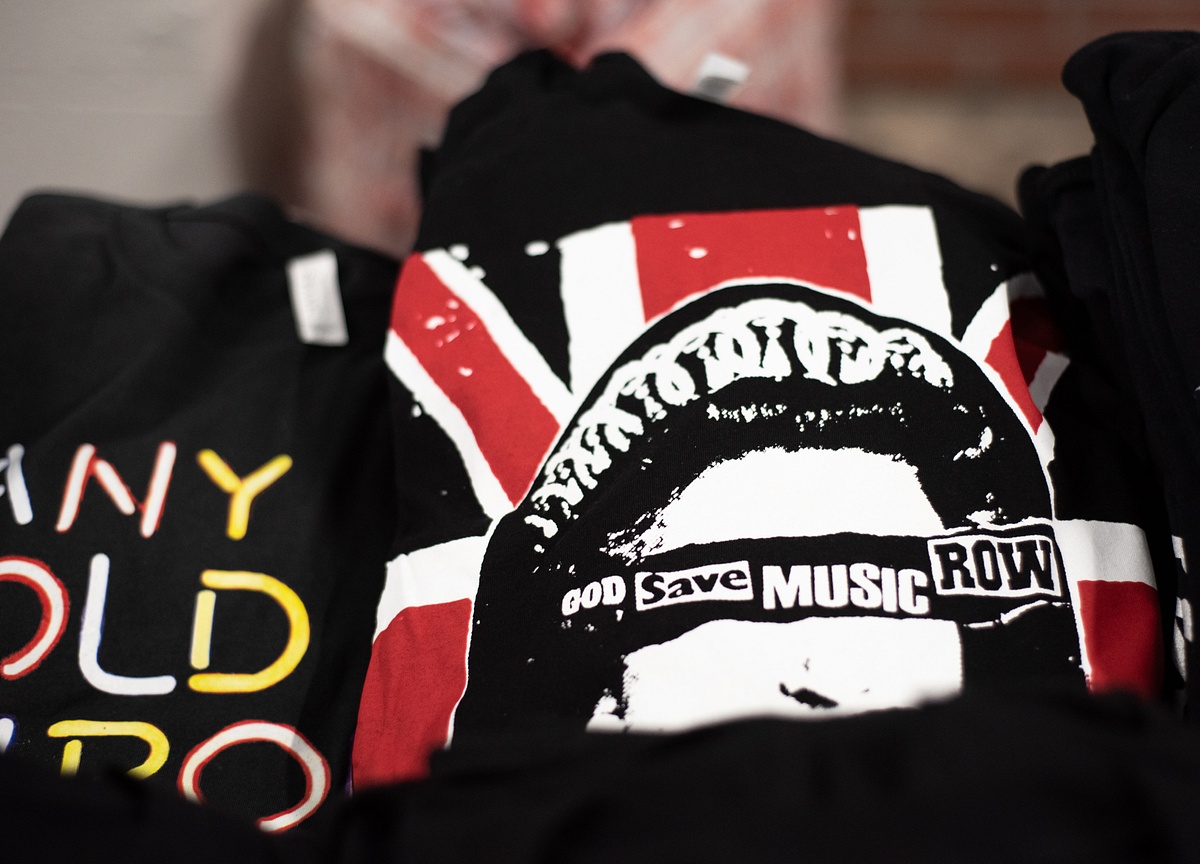 The first runway was for new-to-me Nashville designer Article-X. I LOVED this collection! This was some NY Fashion Week shit right here in Nashville.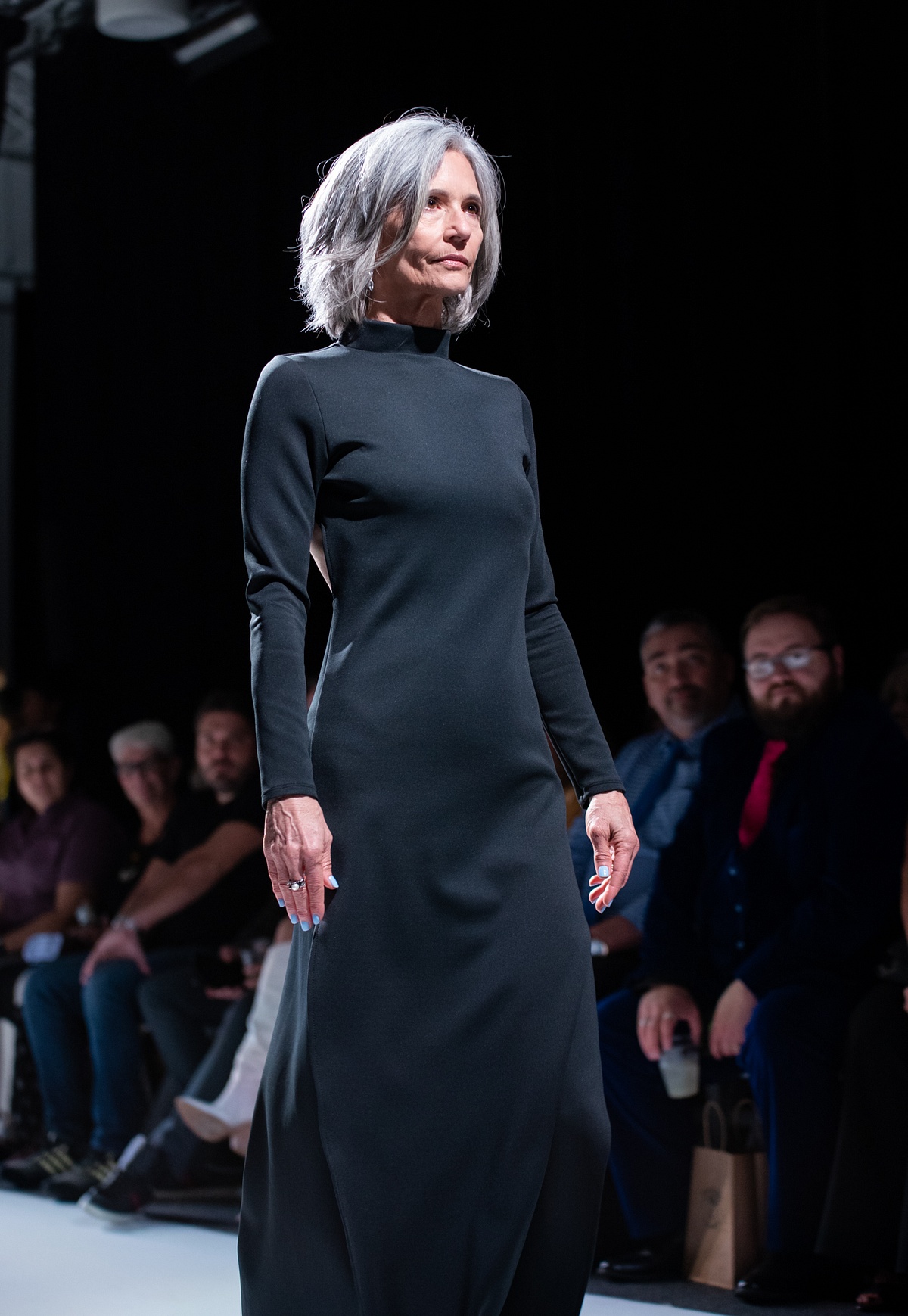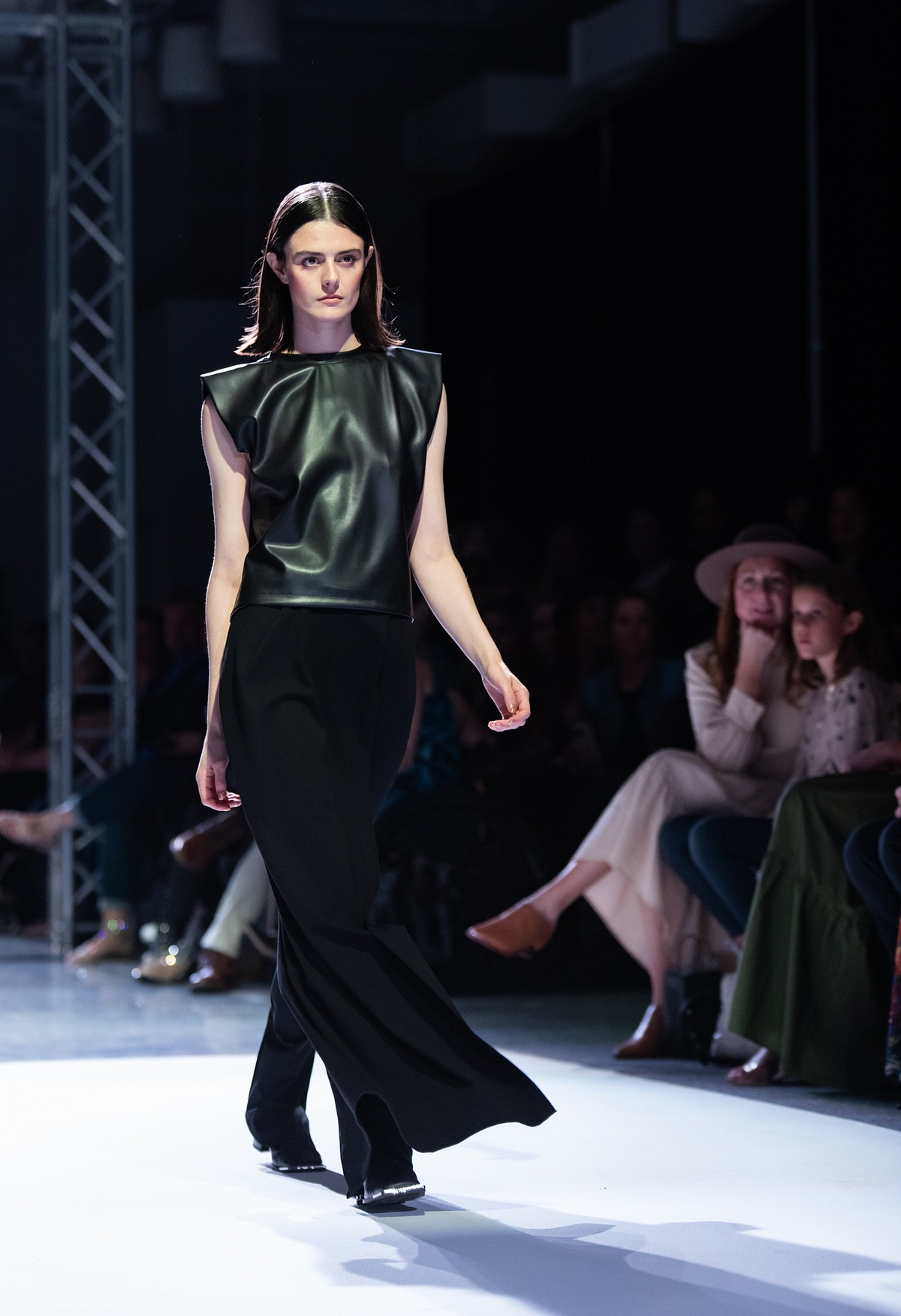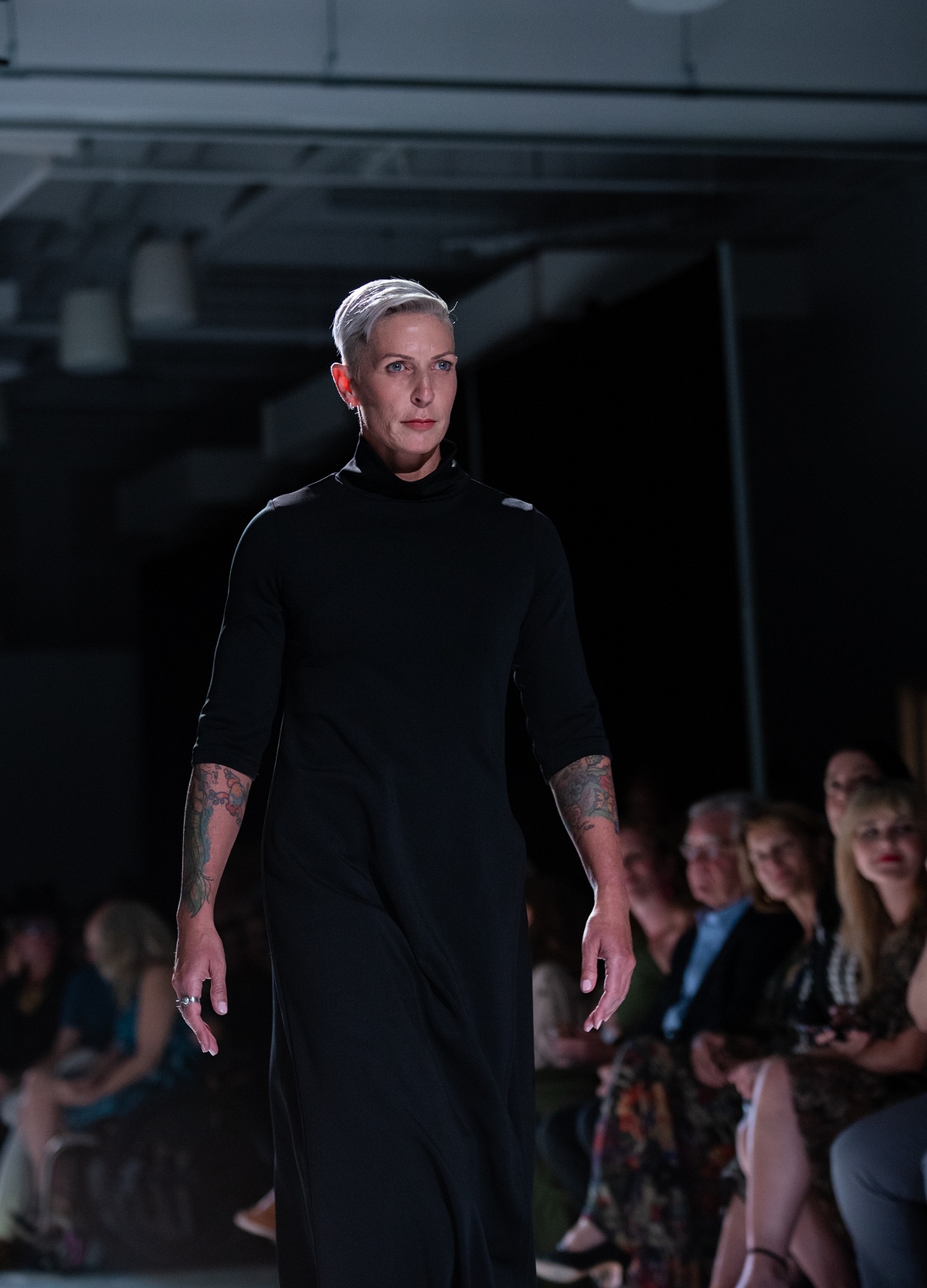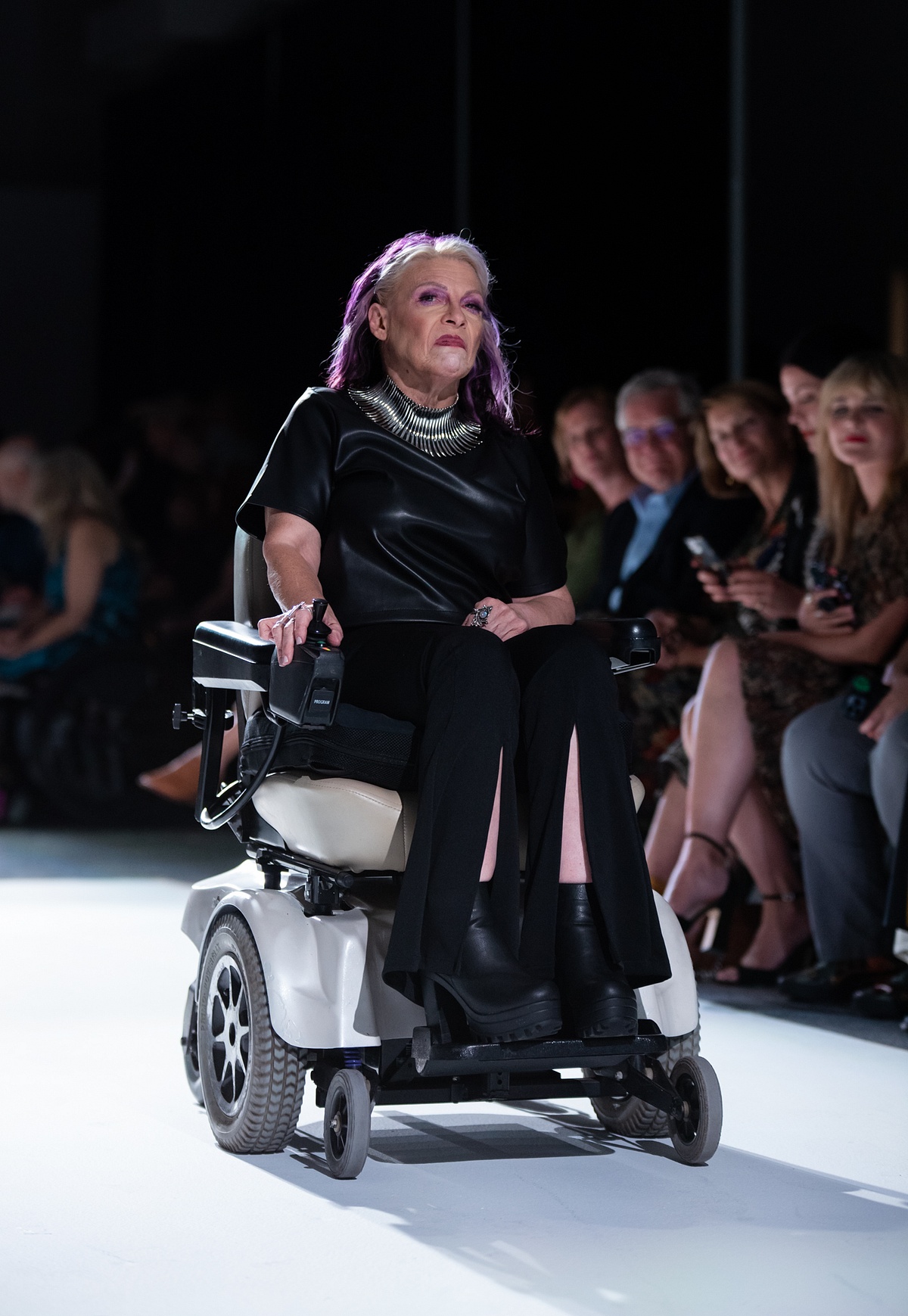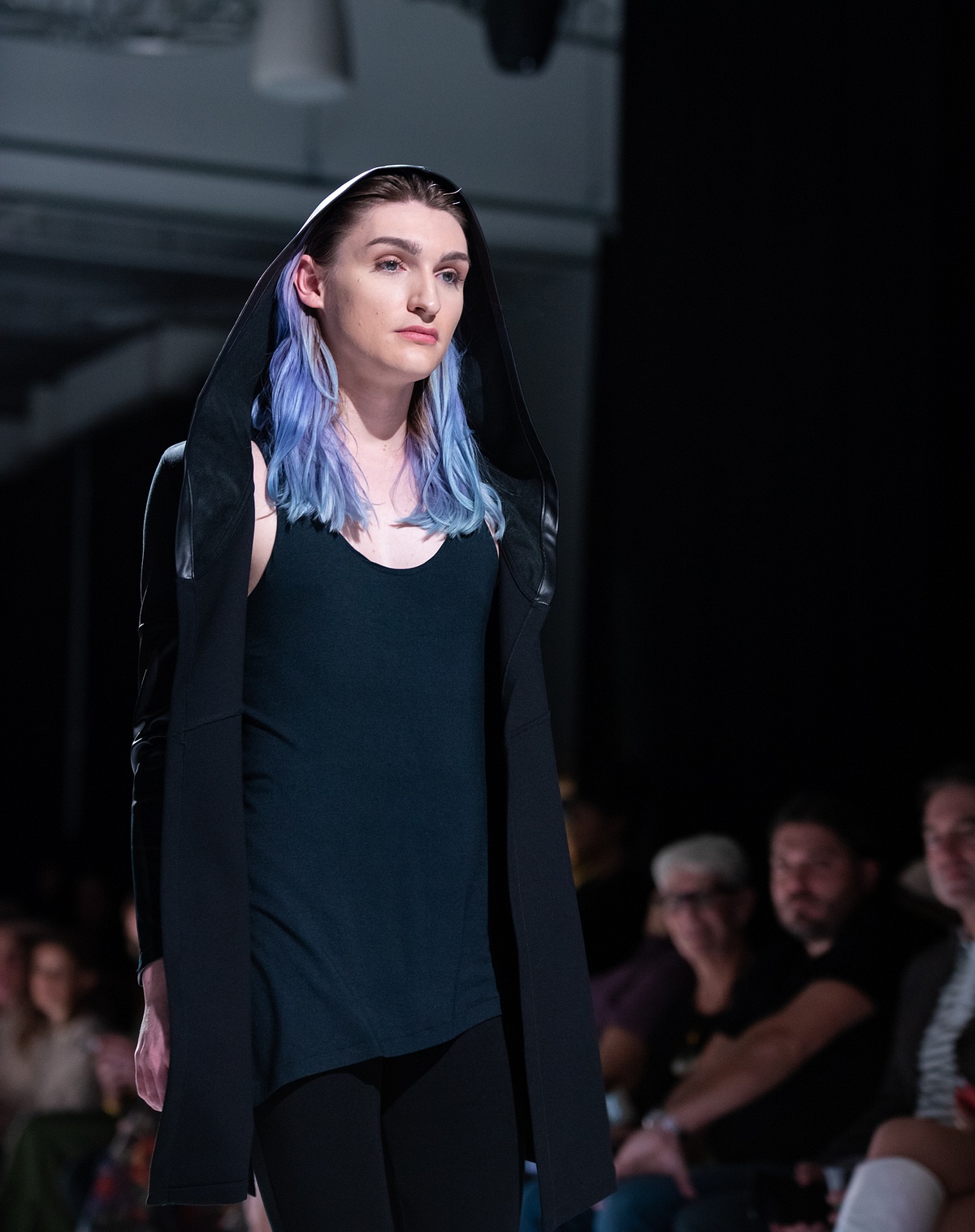 Second runway: UK clothing company Unhidden, who makes sustainable and adaptable clothing. Designer Victoria Jenkins became disabled in her 20's, and it changed her perspective on clothing & accessibility.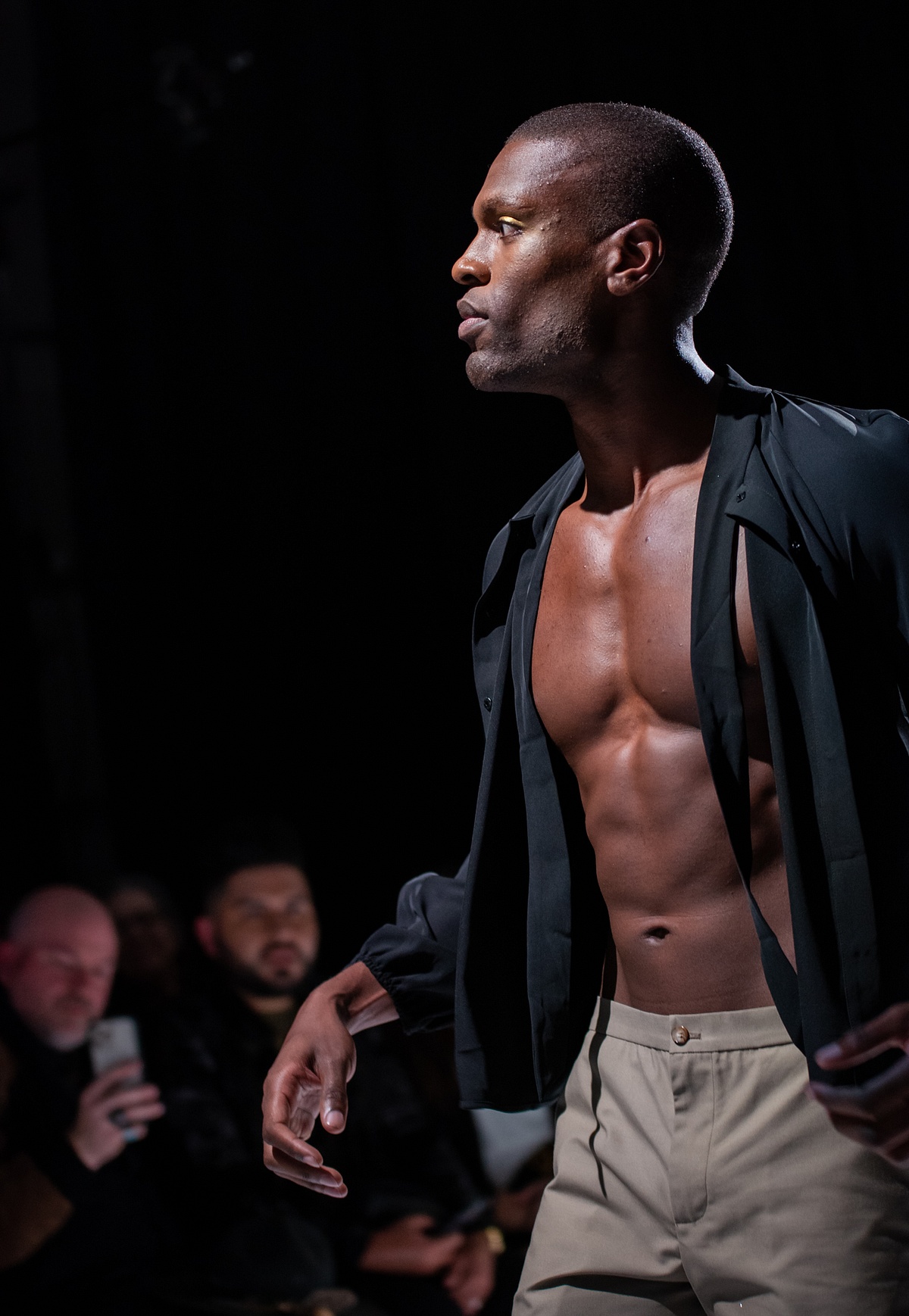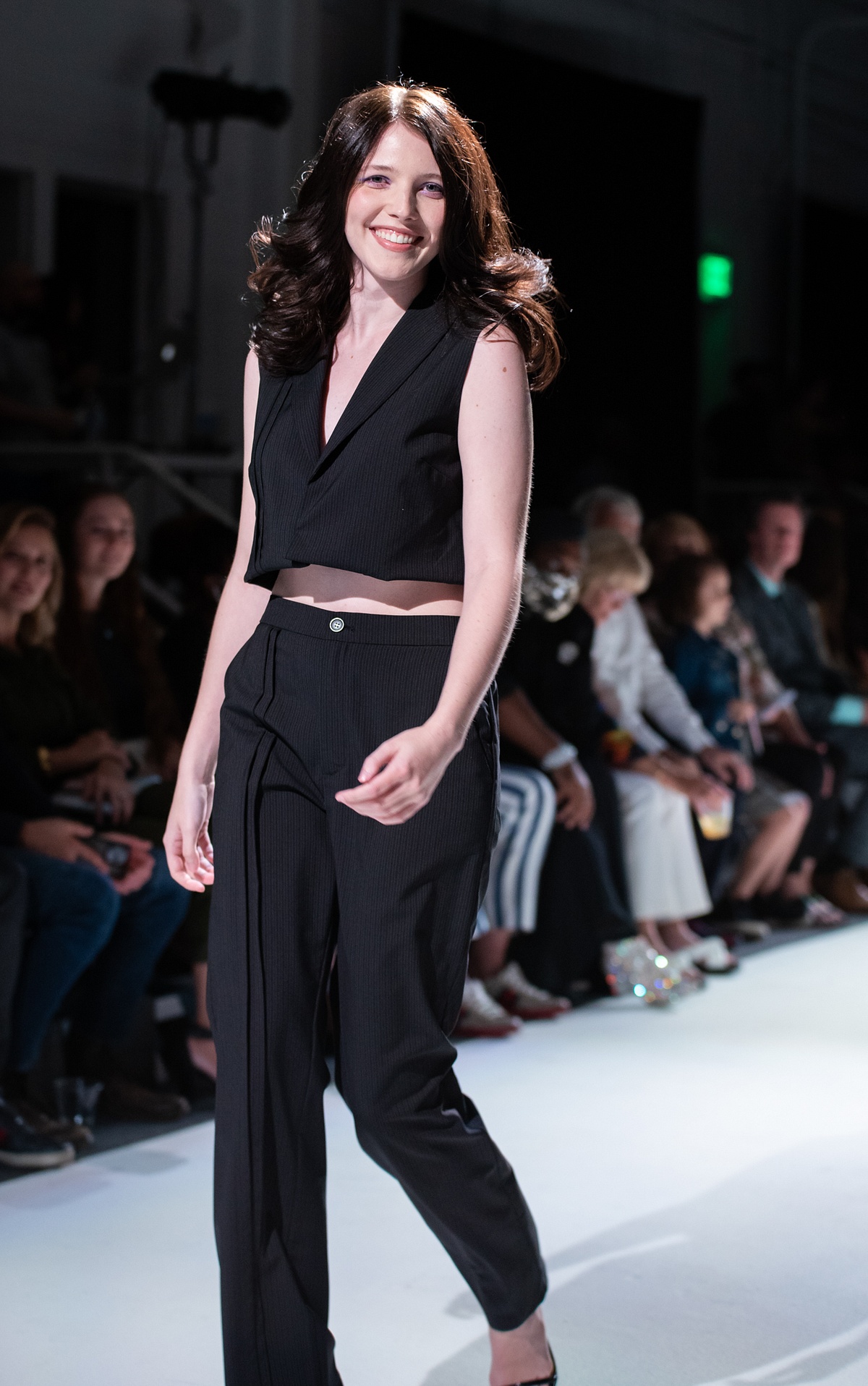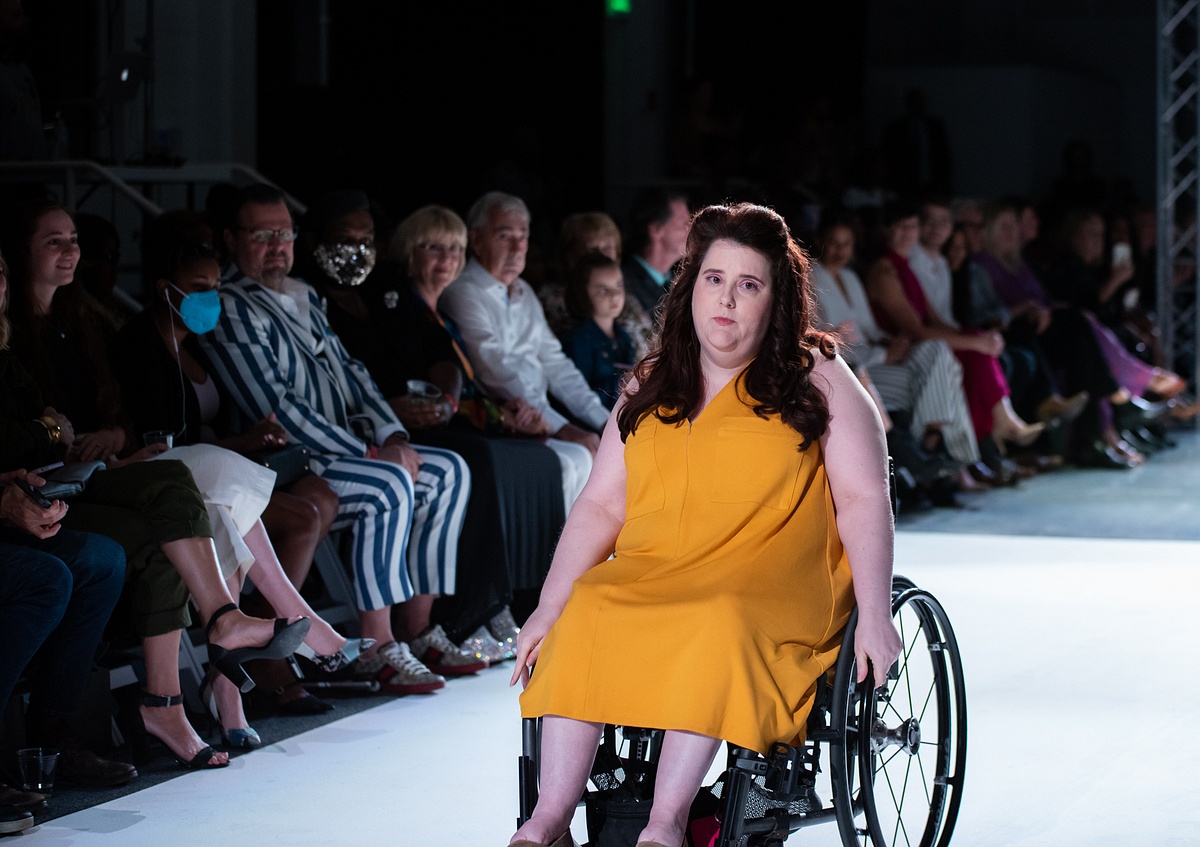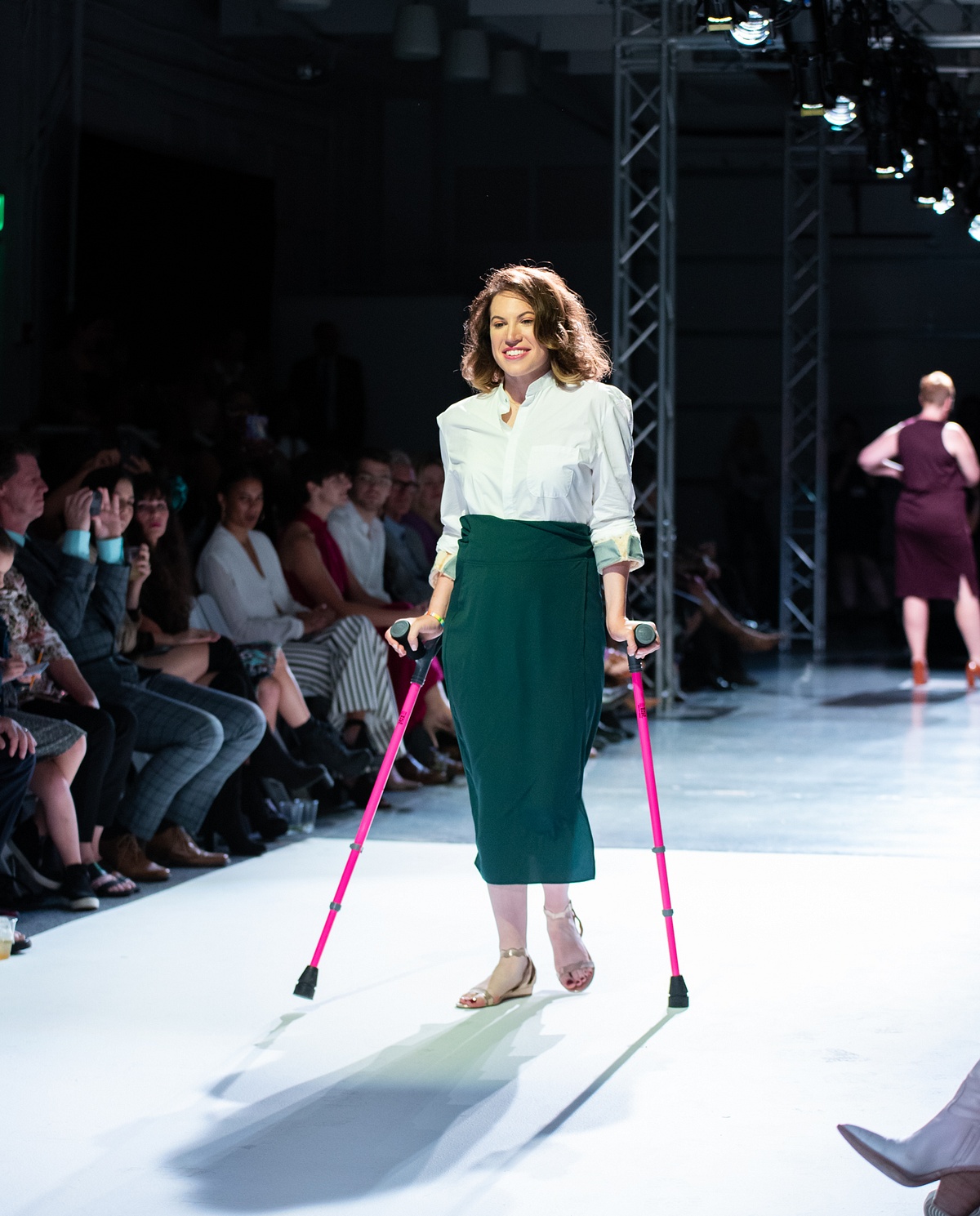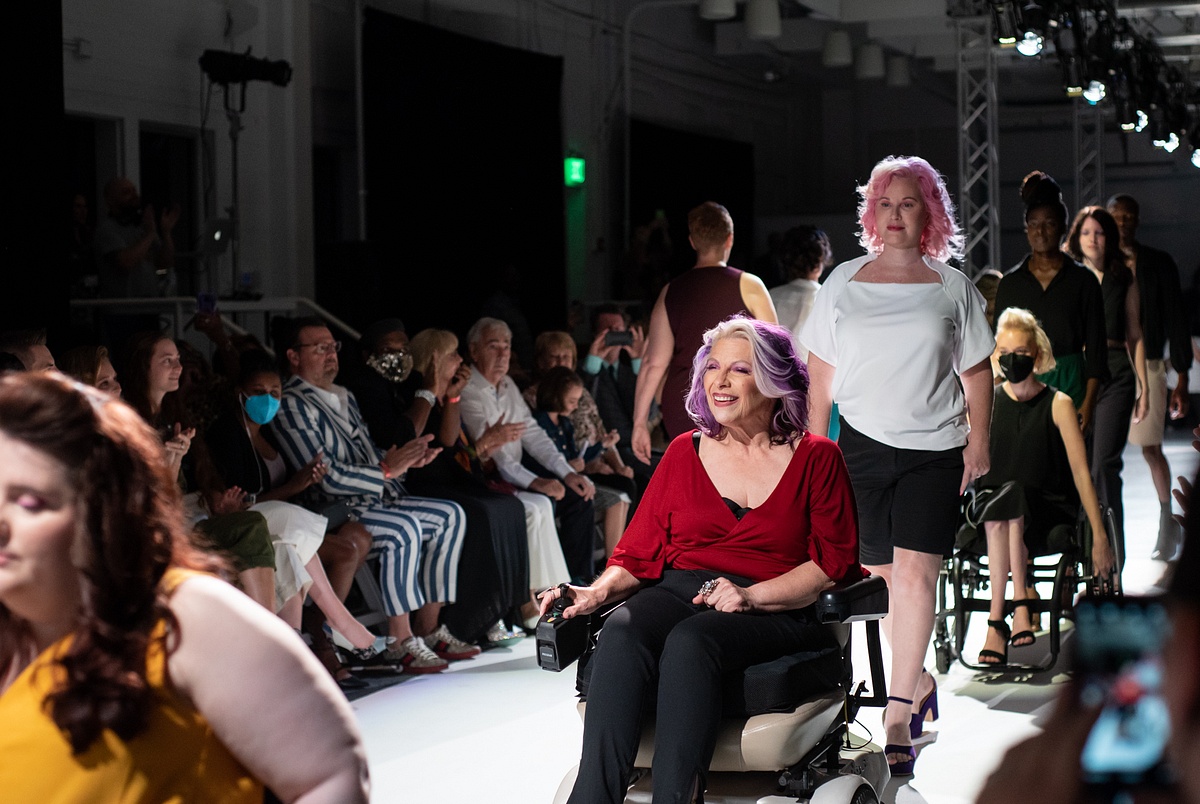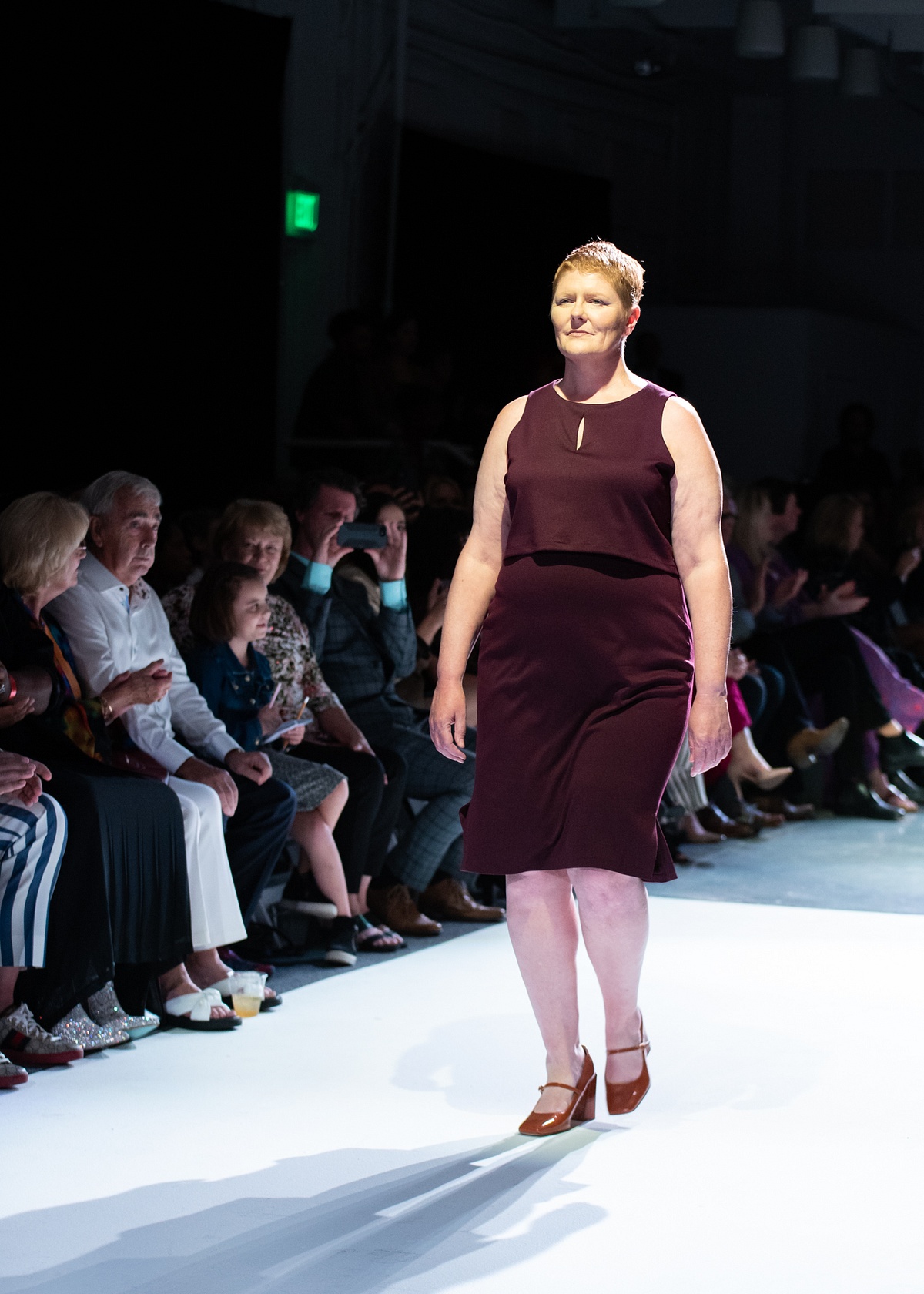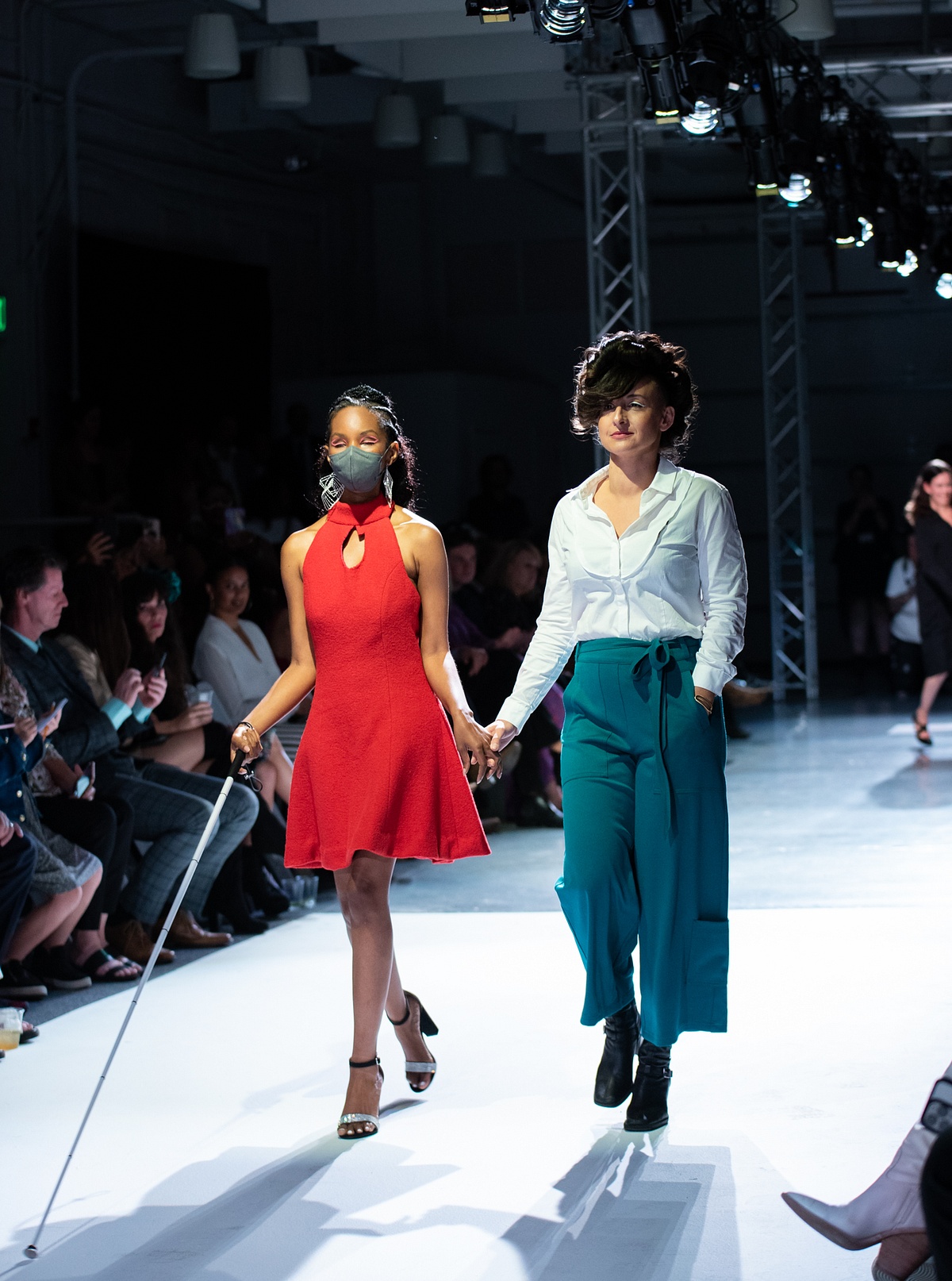 Alicia Searcy, our fearless leader and executive director of Fashion Is For Every Body, debuted a new fashion brand at the show, Blue Dahlia.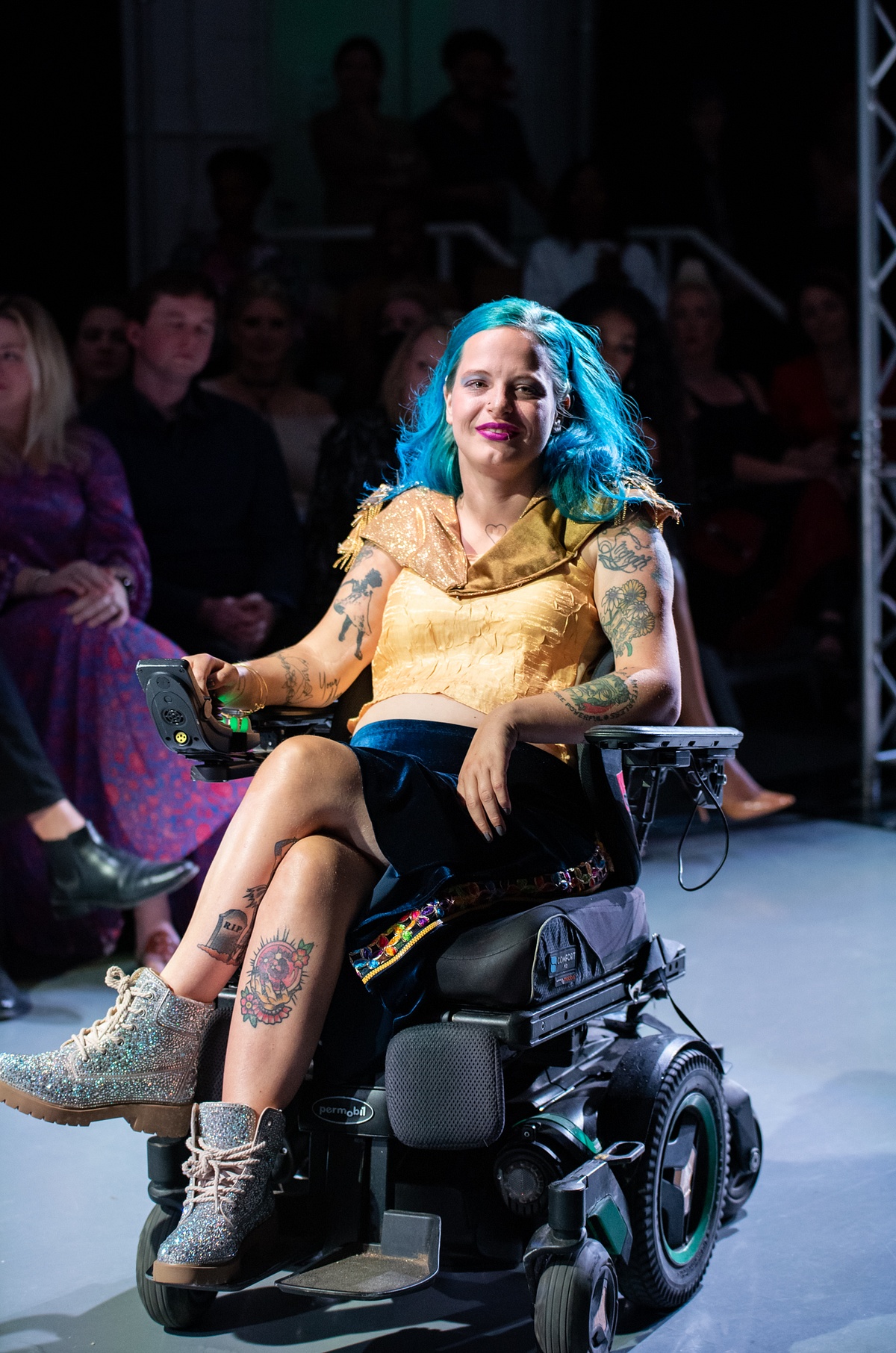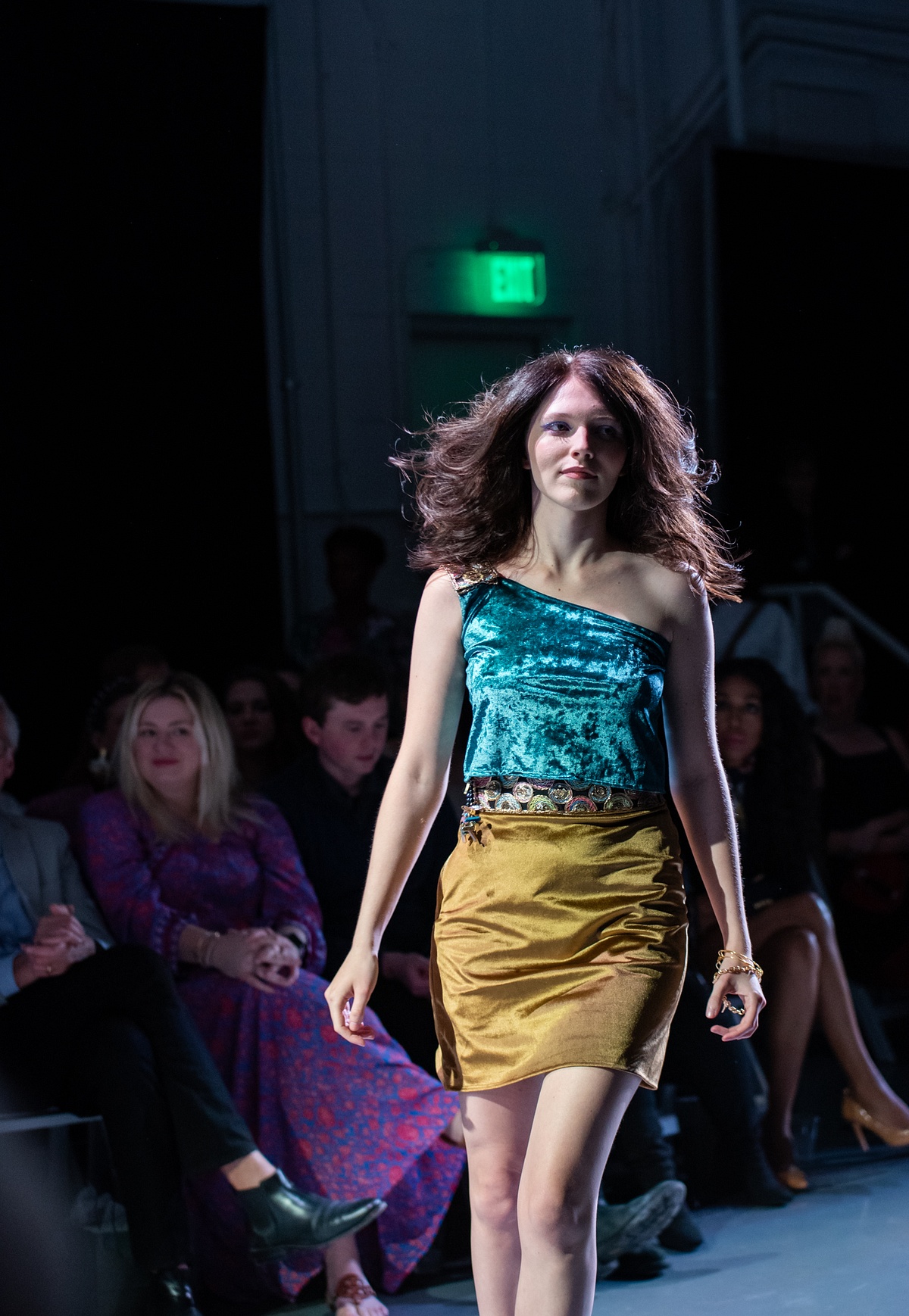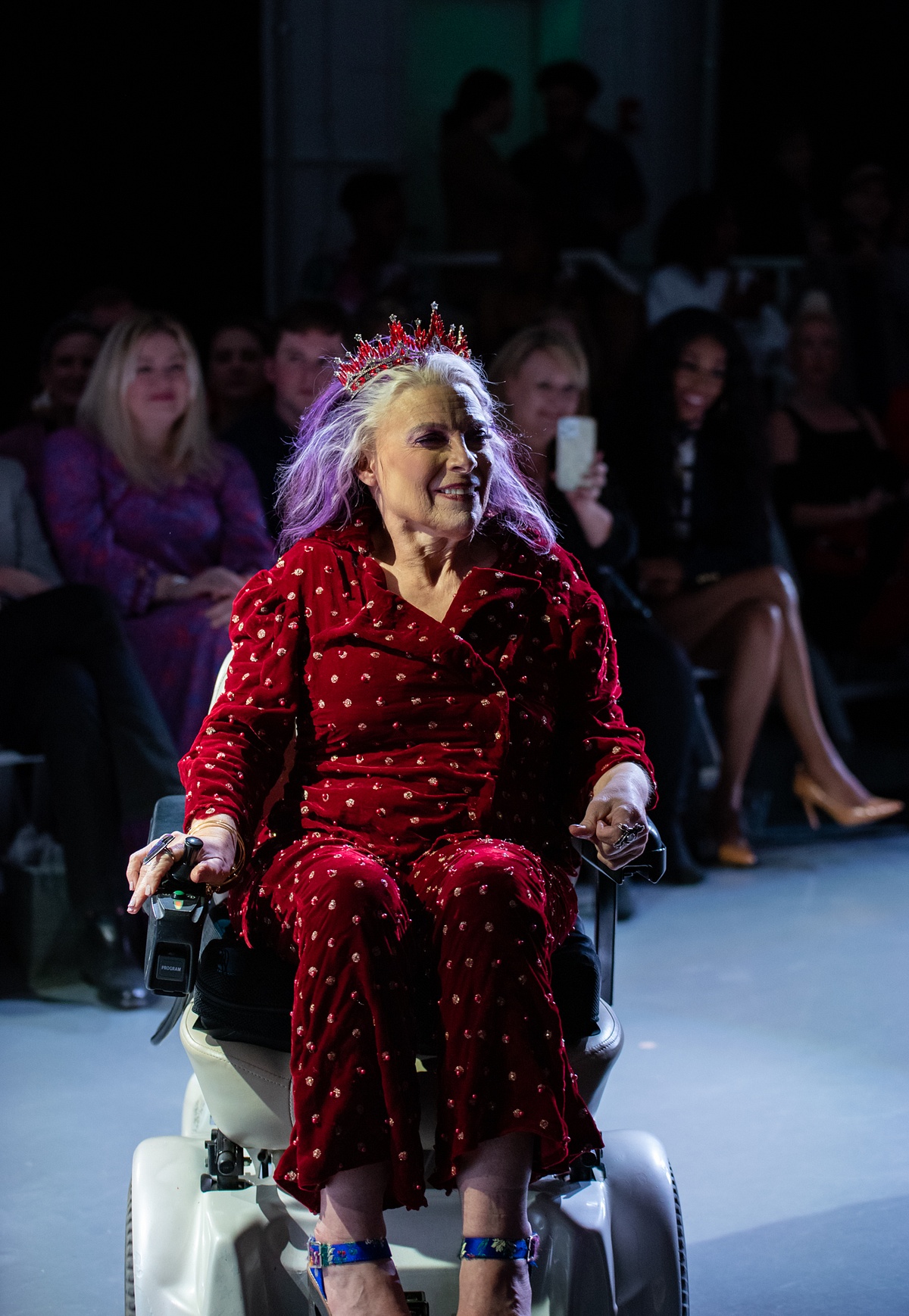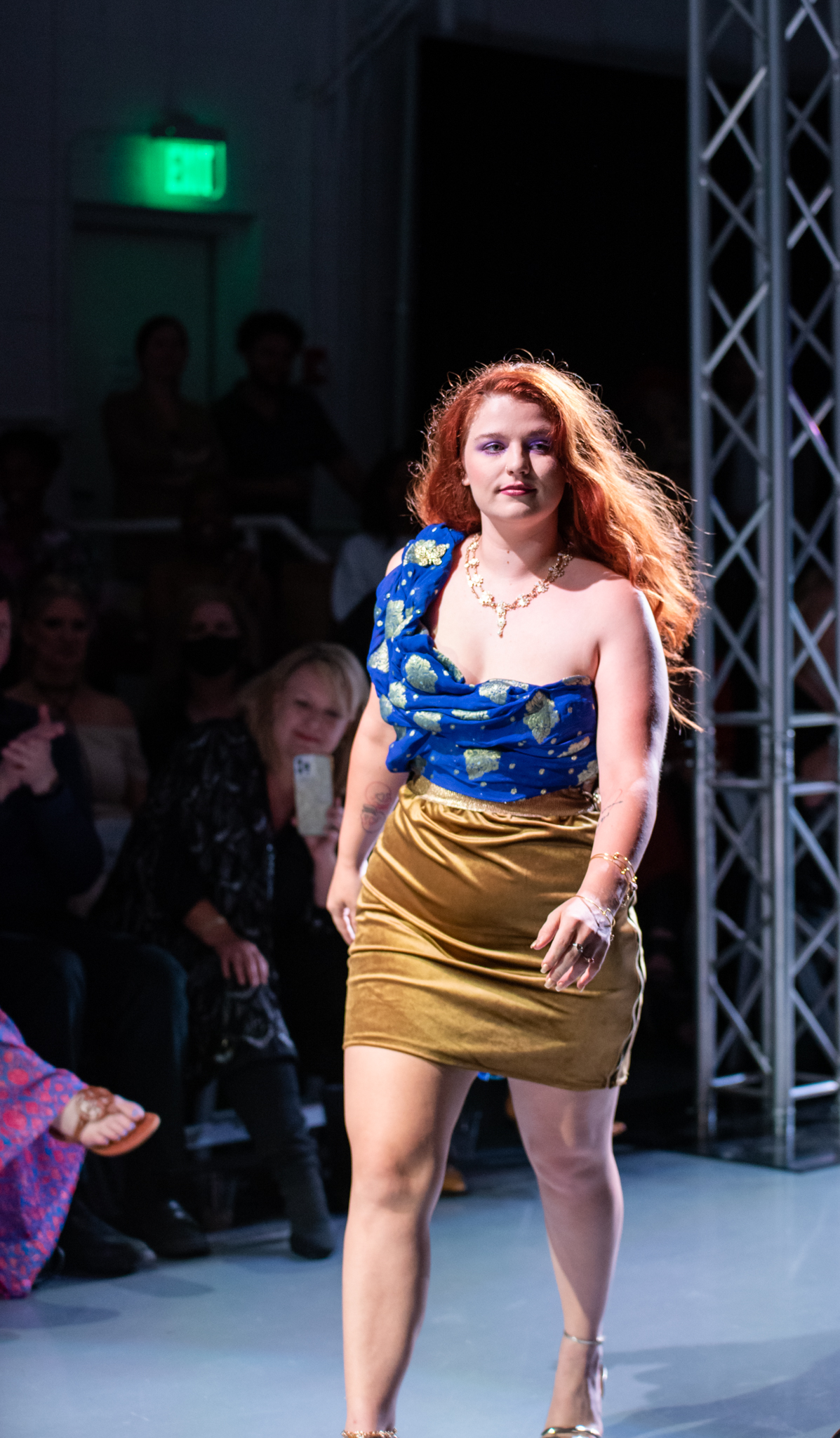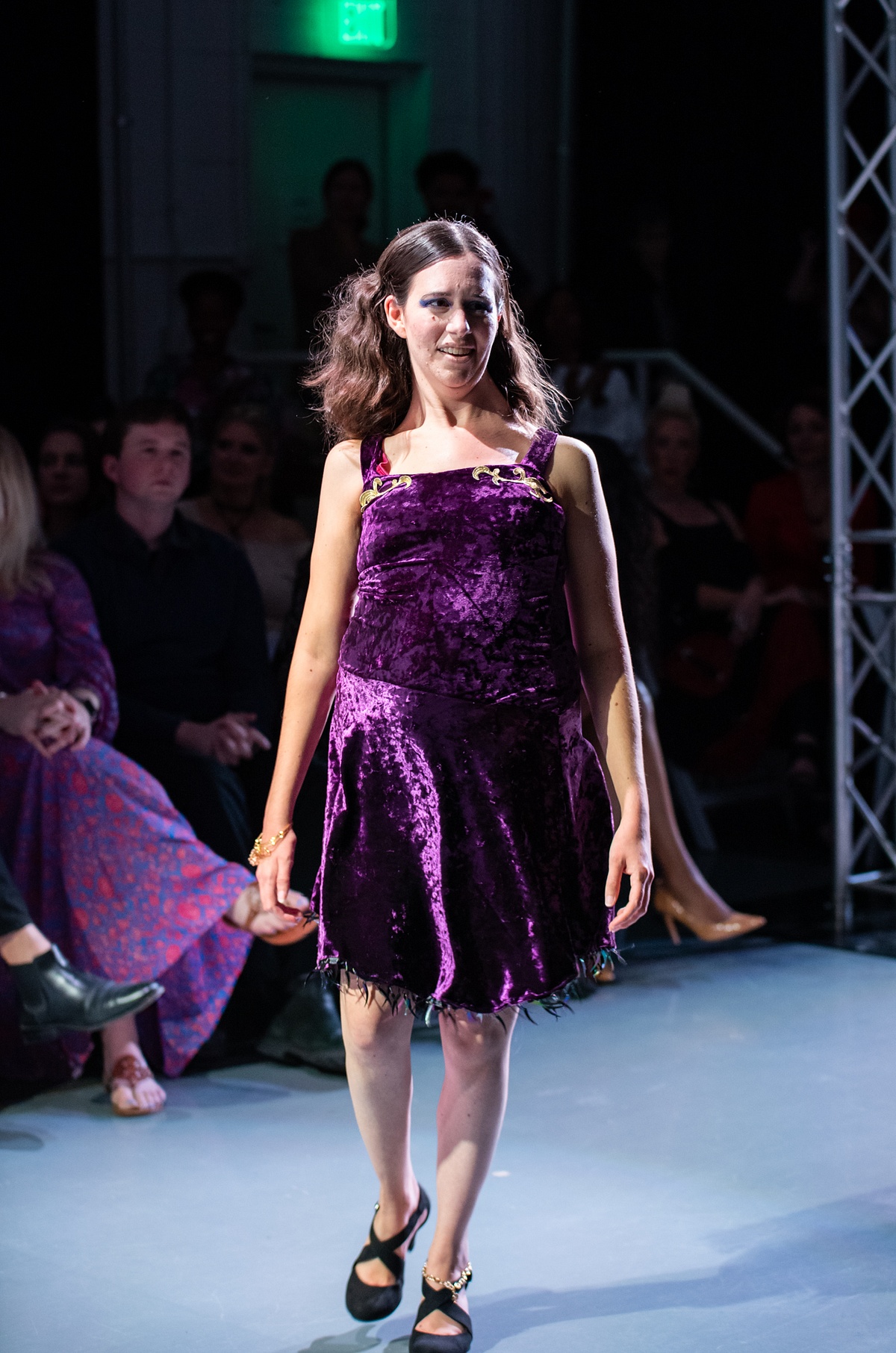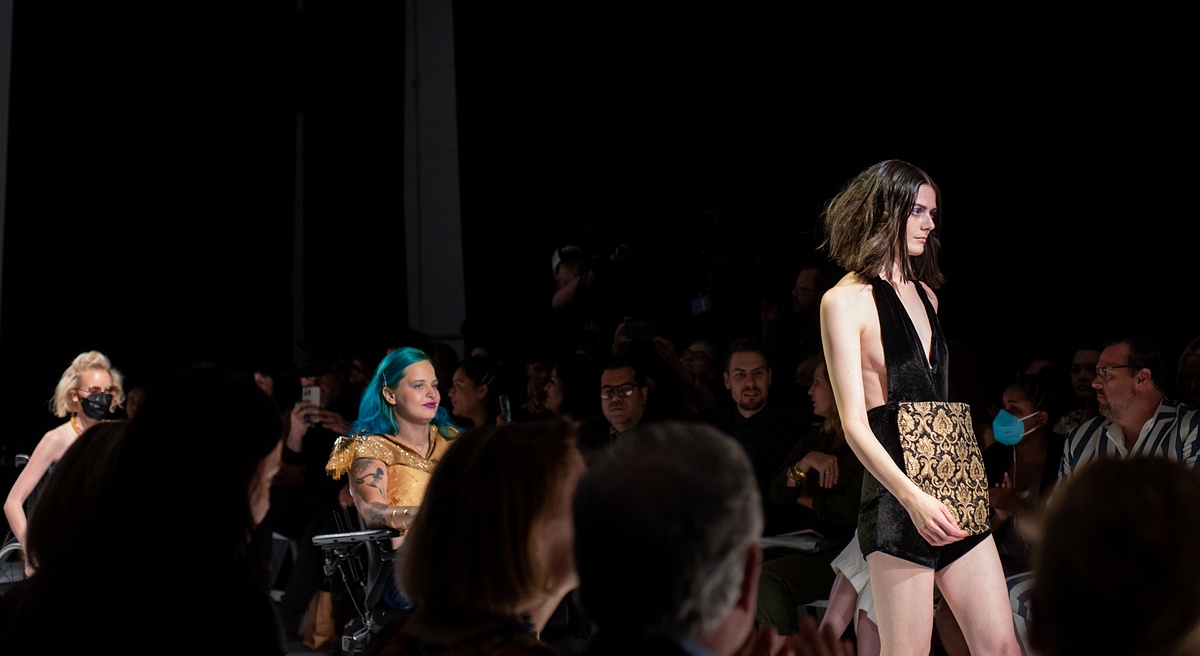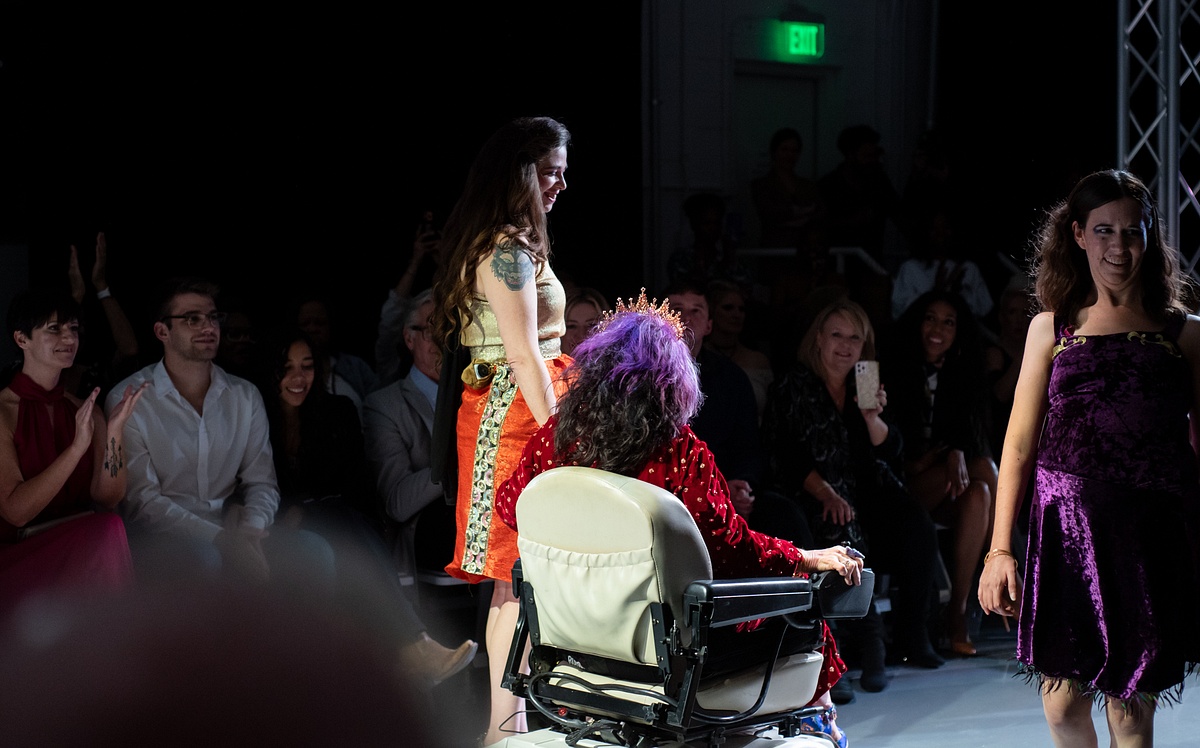 After Blue Dahlia, our fourth runway was Nashville designer A Lady of the Lake, whose work has been featured before on the Fashion is For Every Body runway.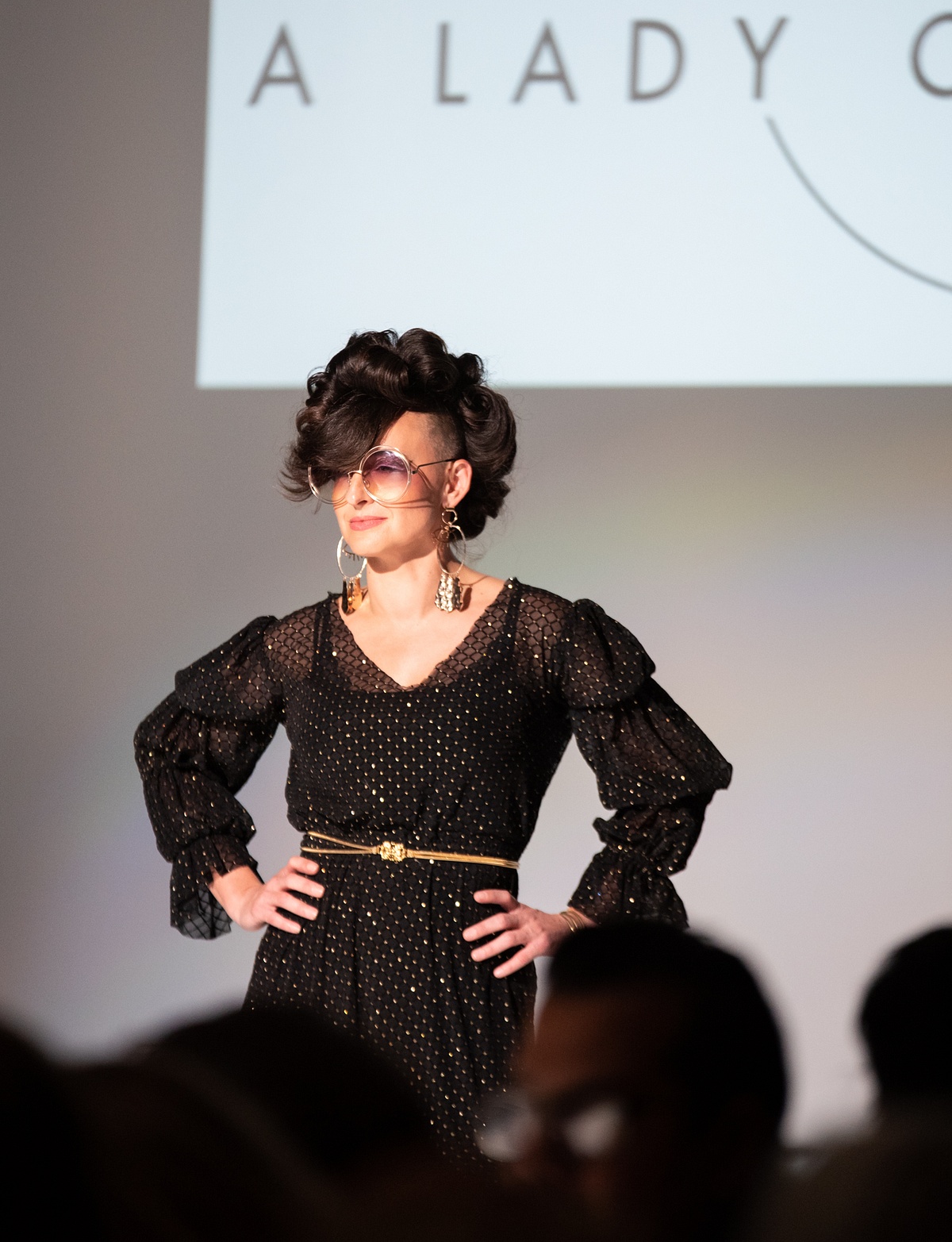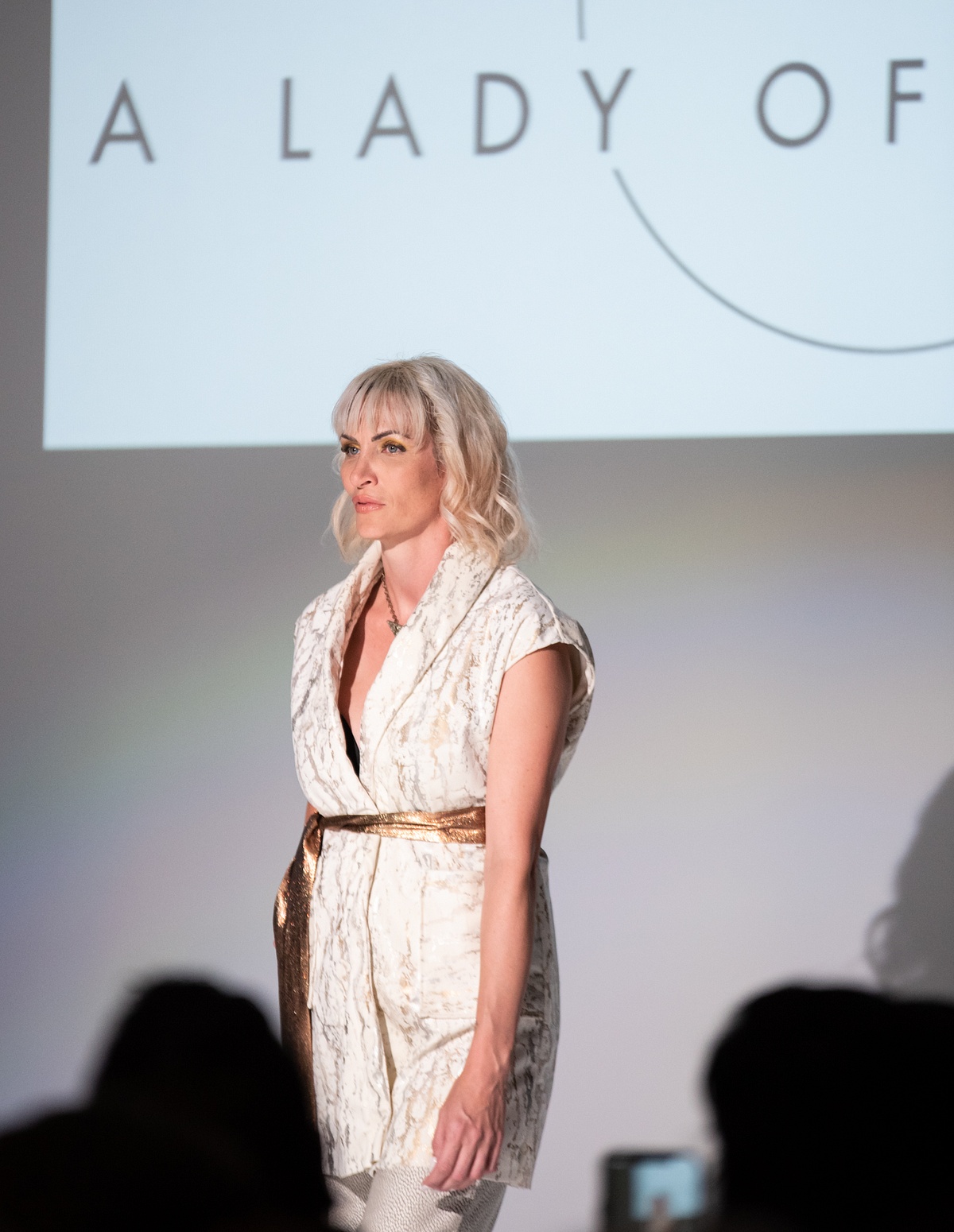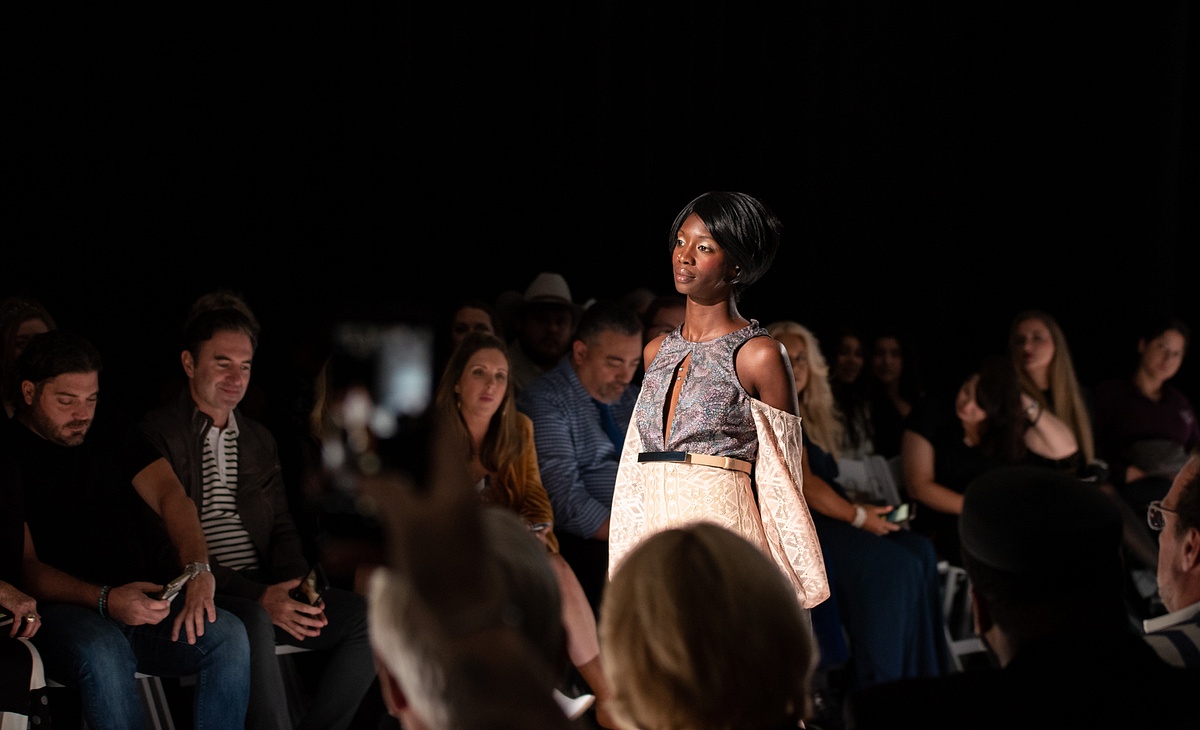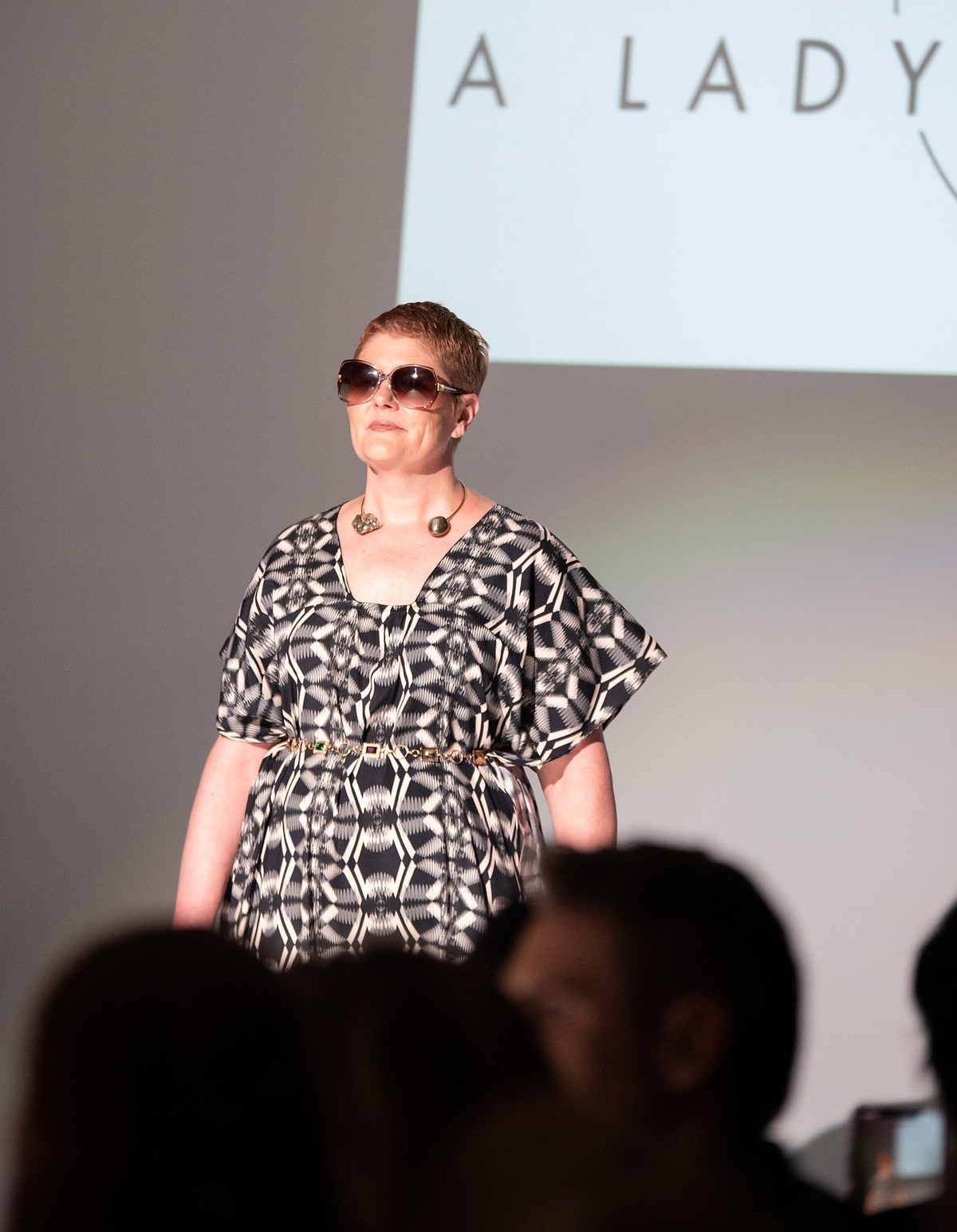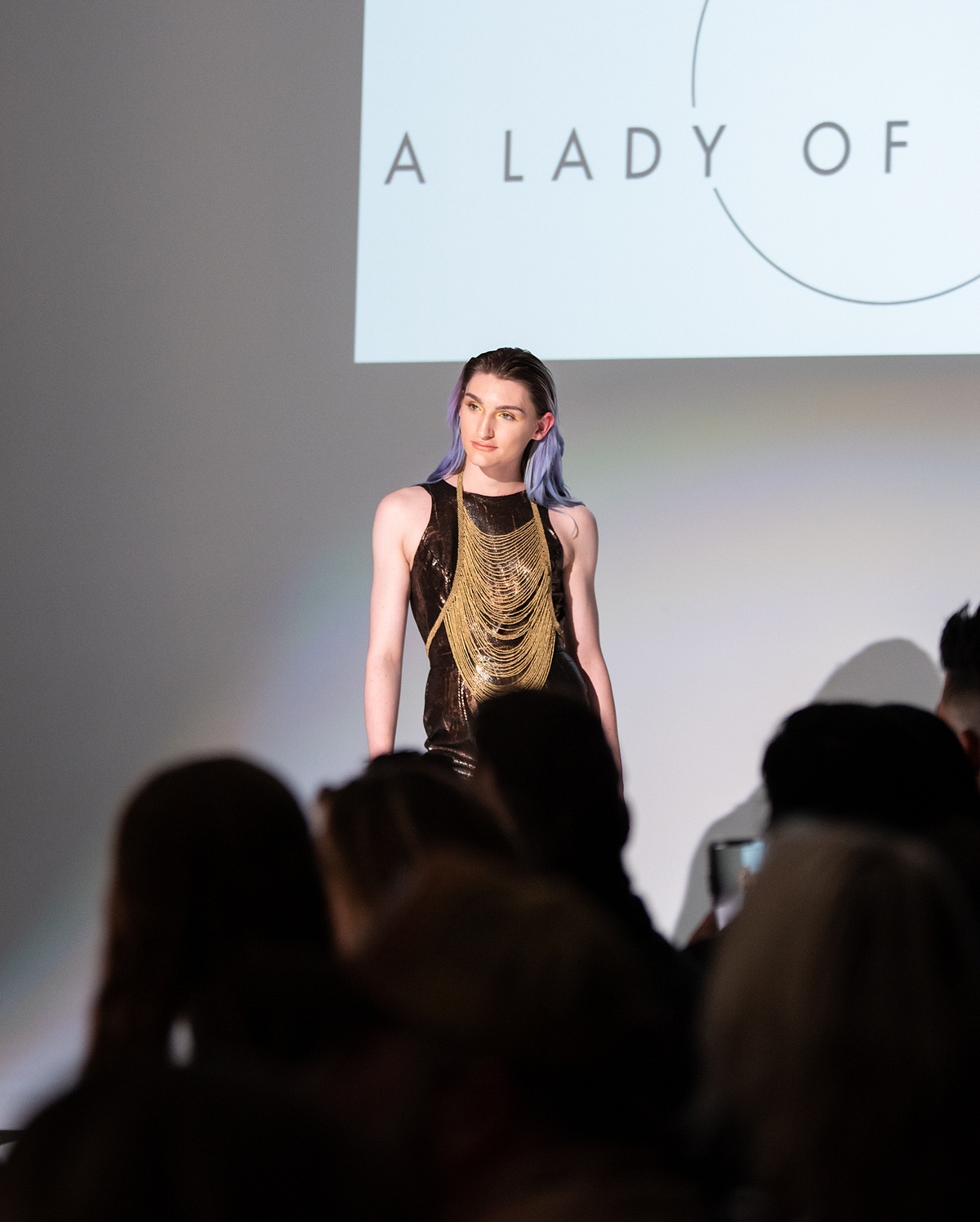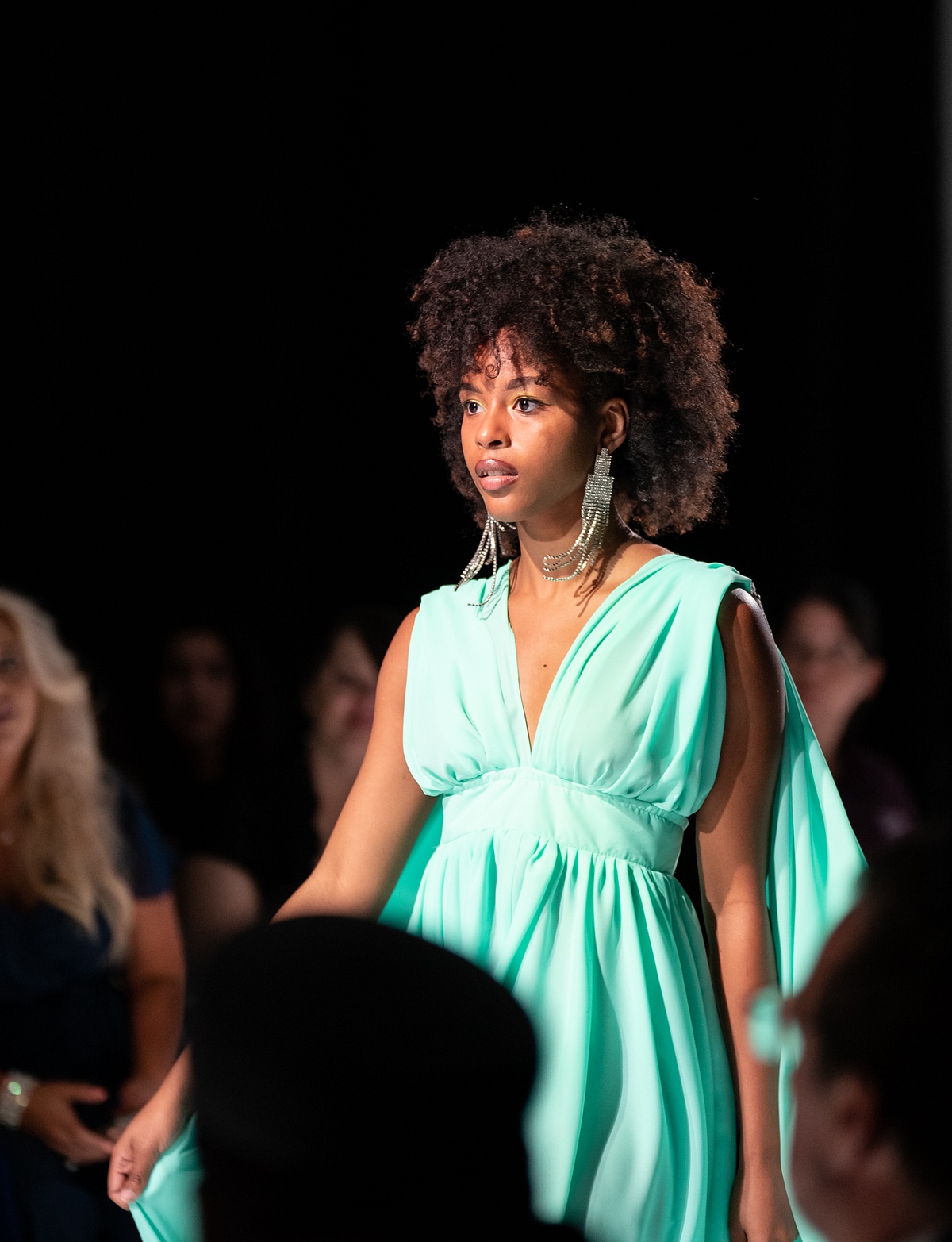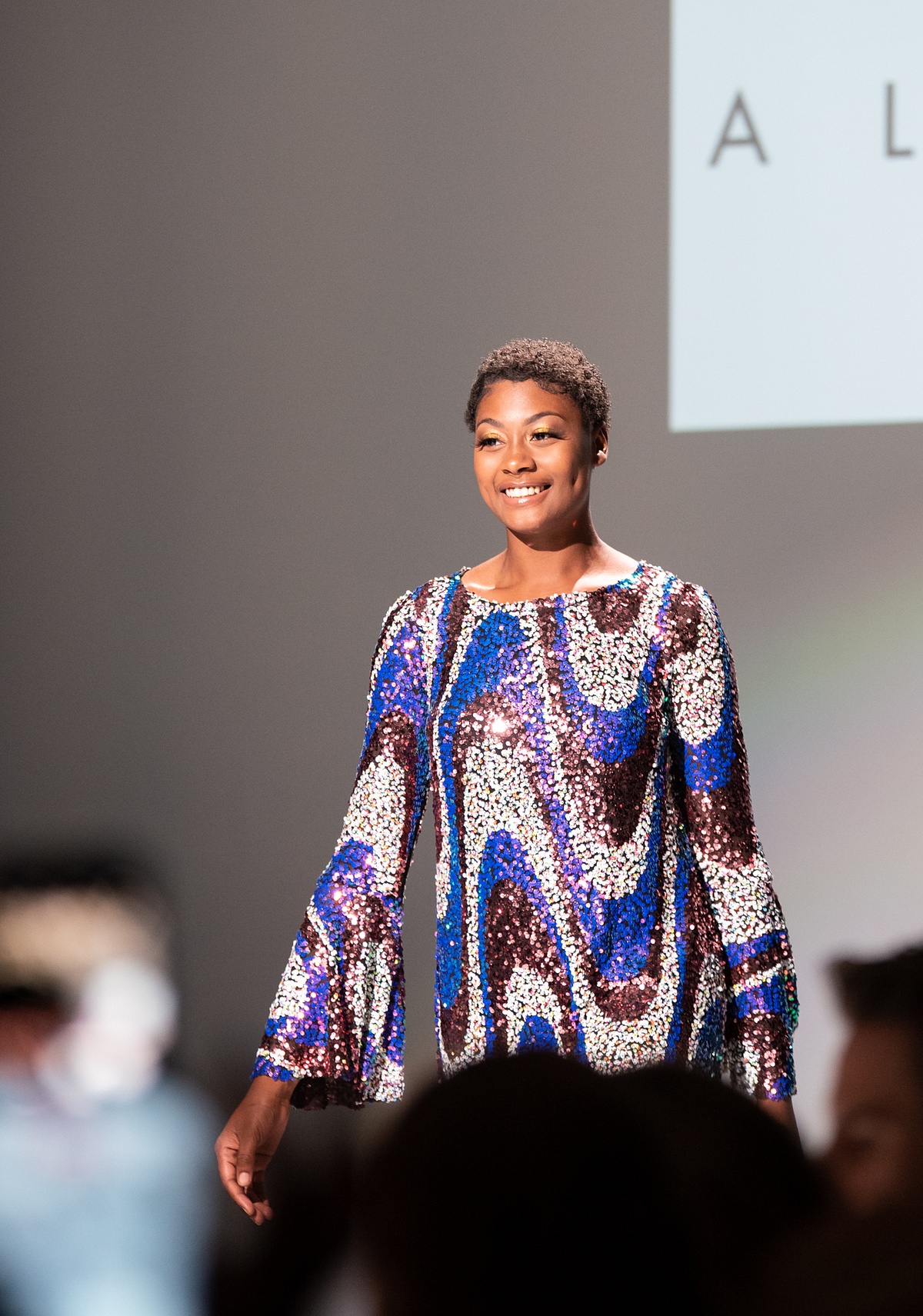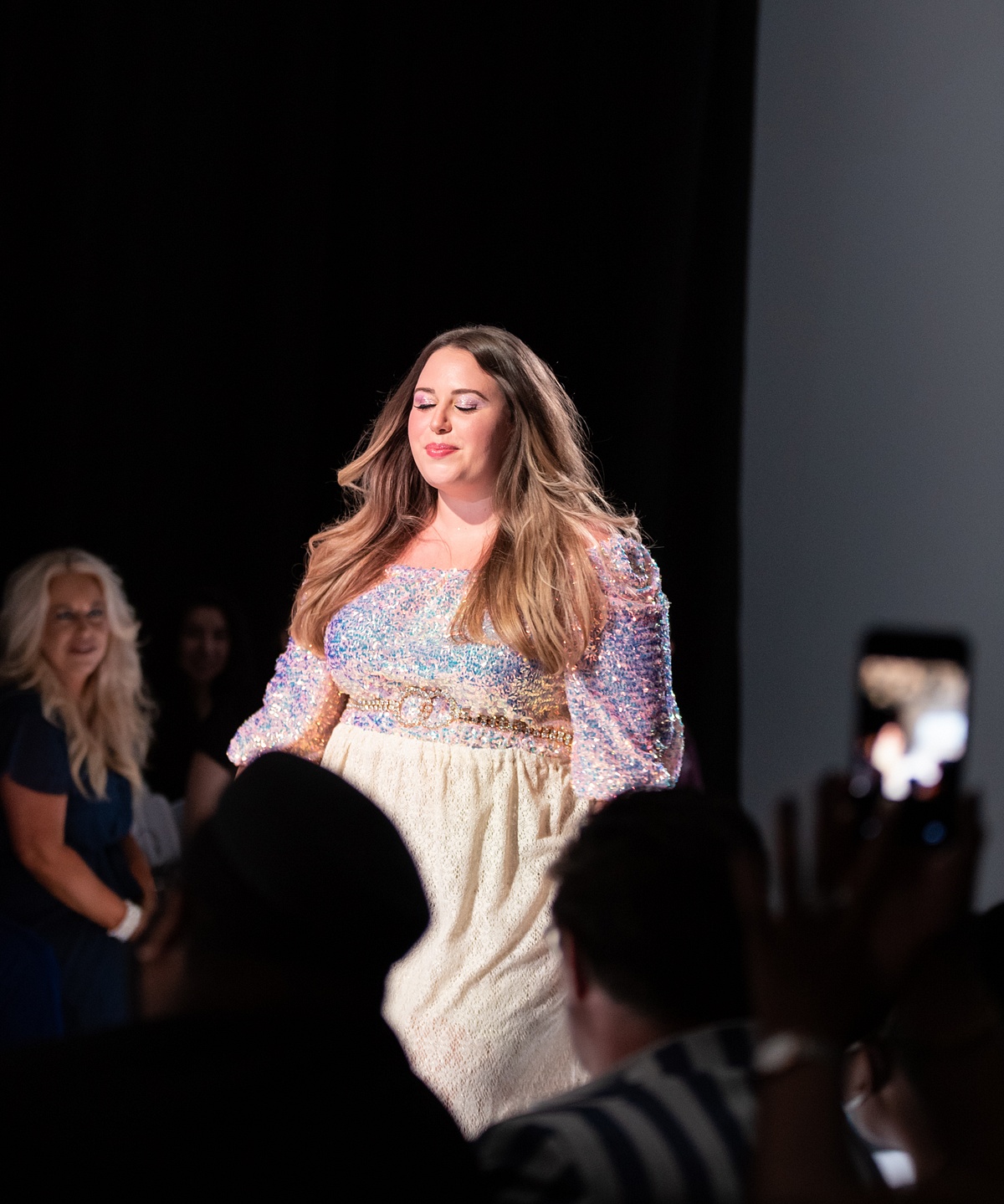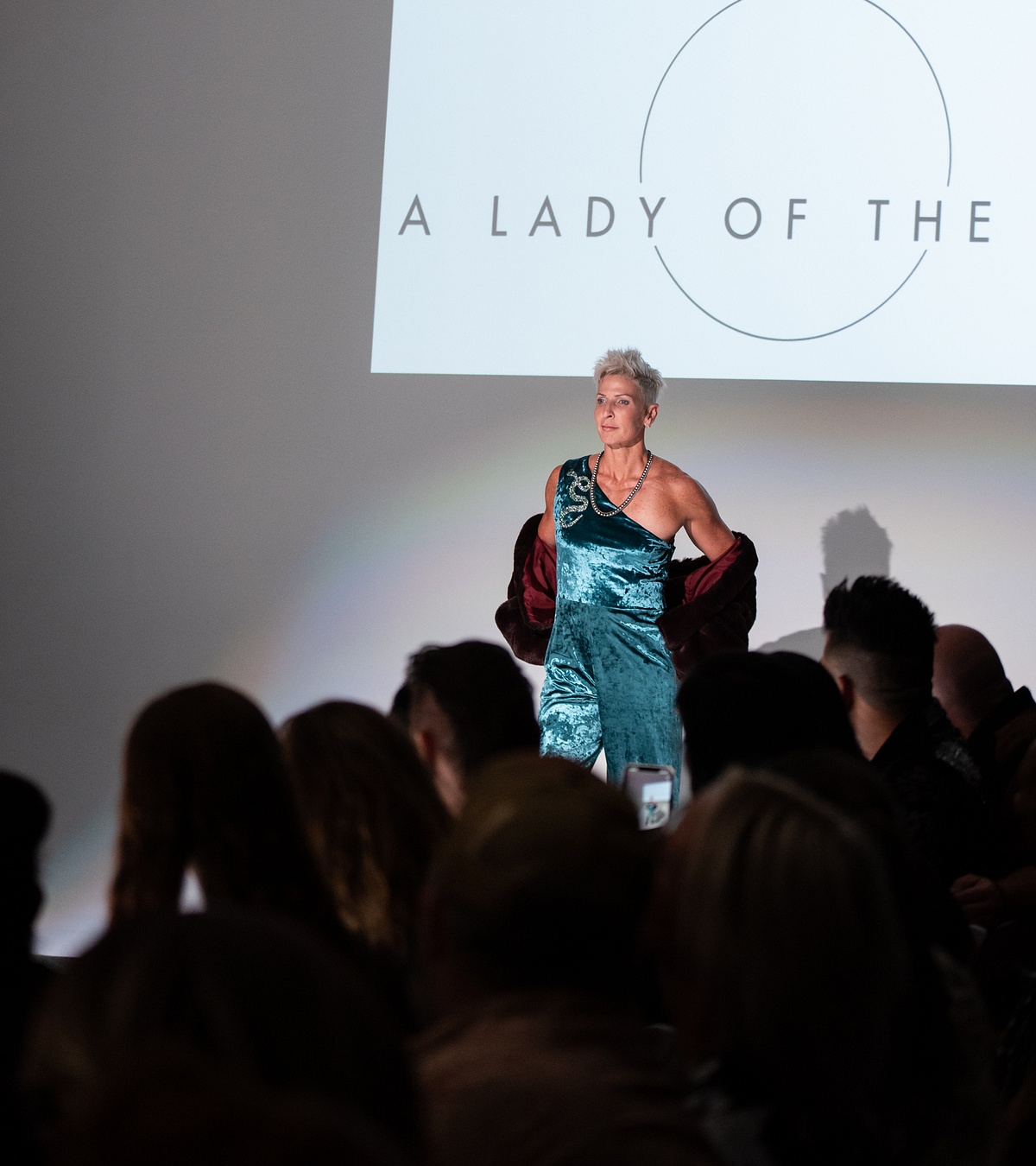 Next up was Nashville's beloved Laura Citron. I always love a Laura Citron runway, because it's gonna be shiny, and it's gonna be fun. Guaranteed.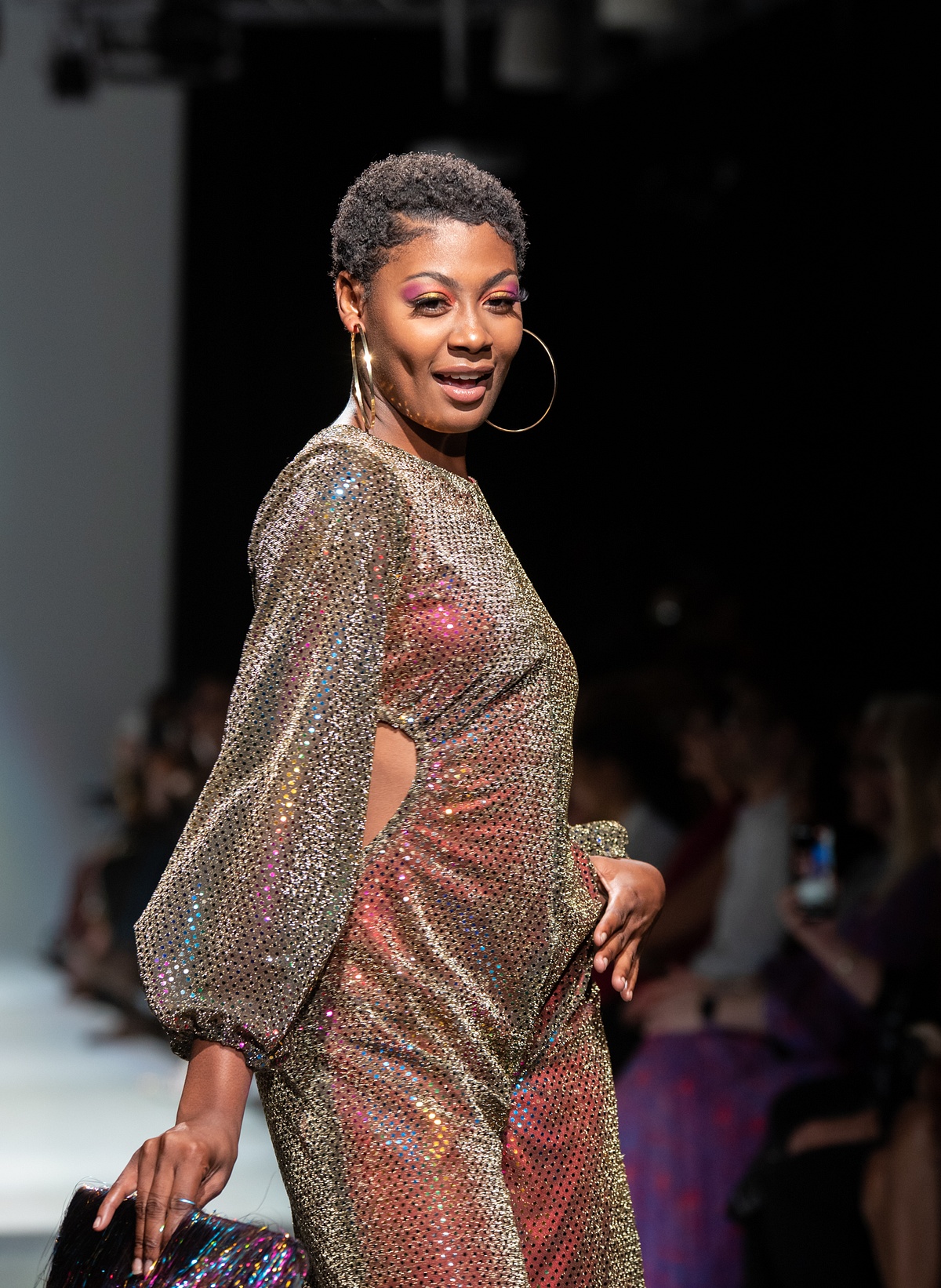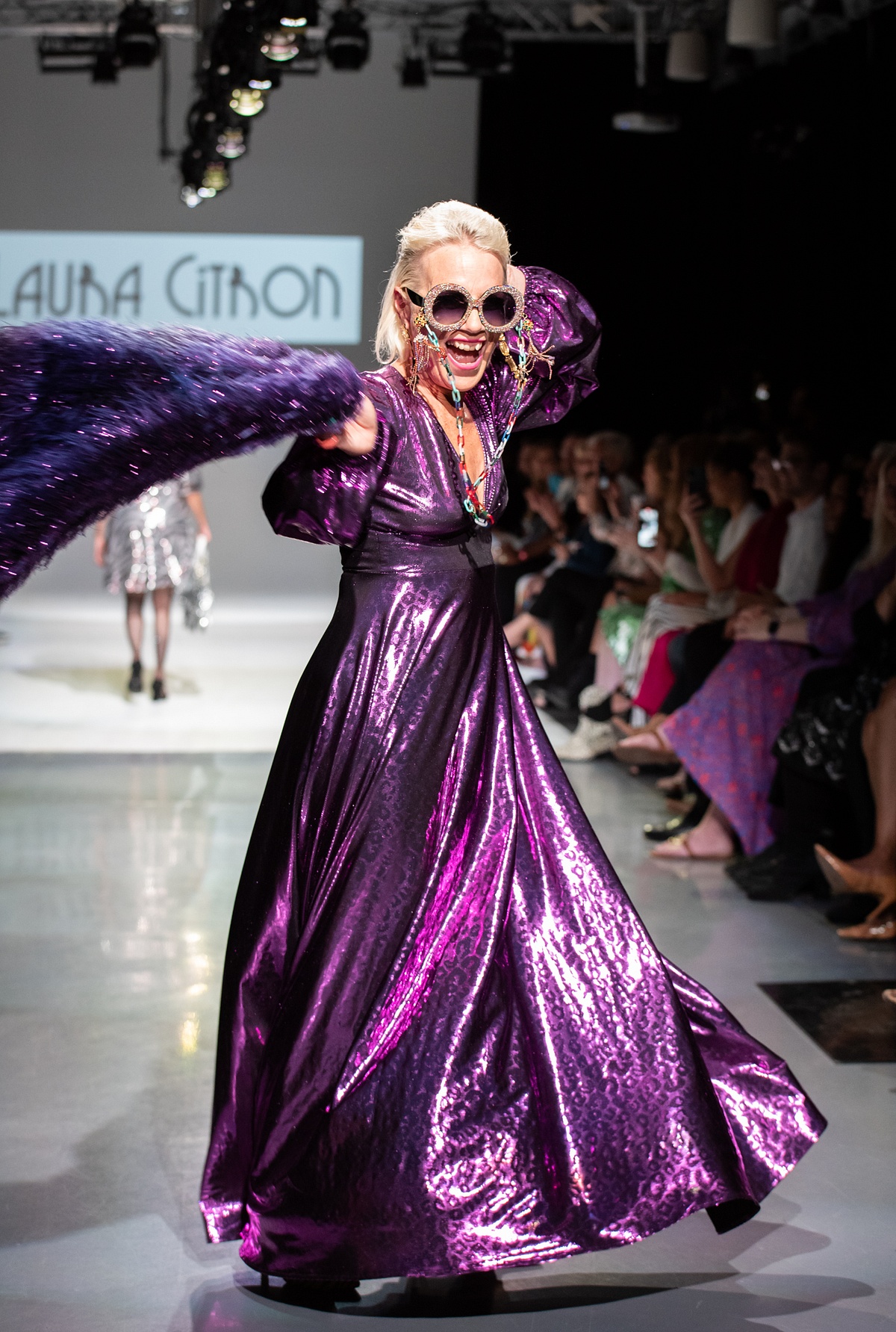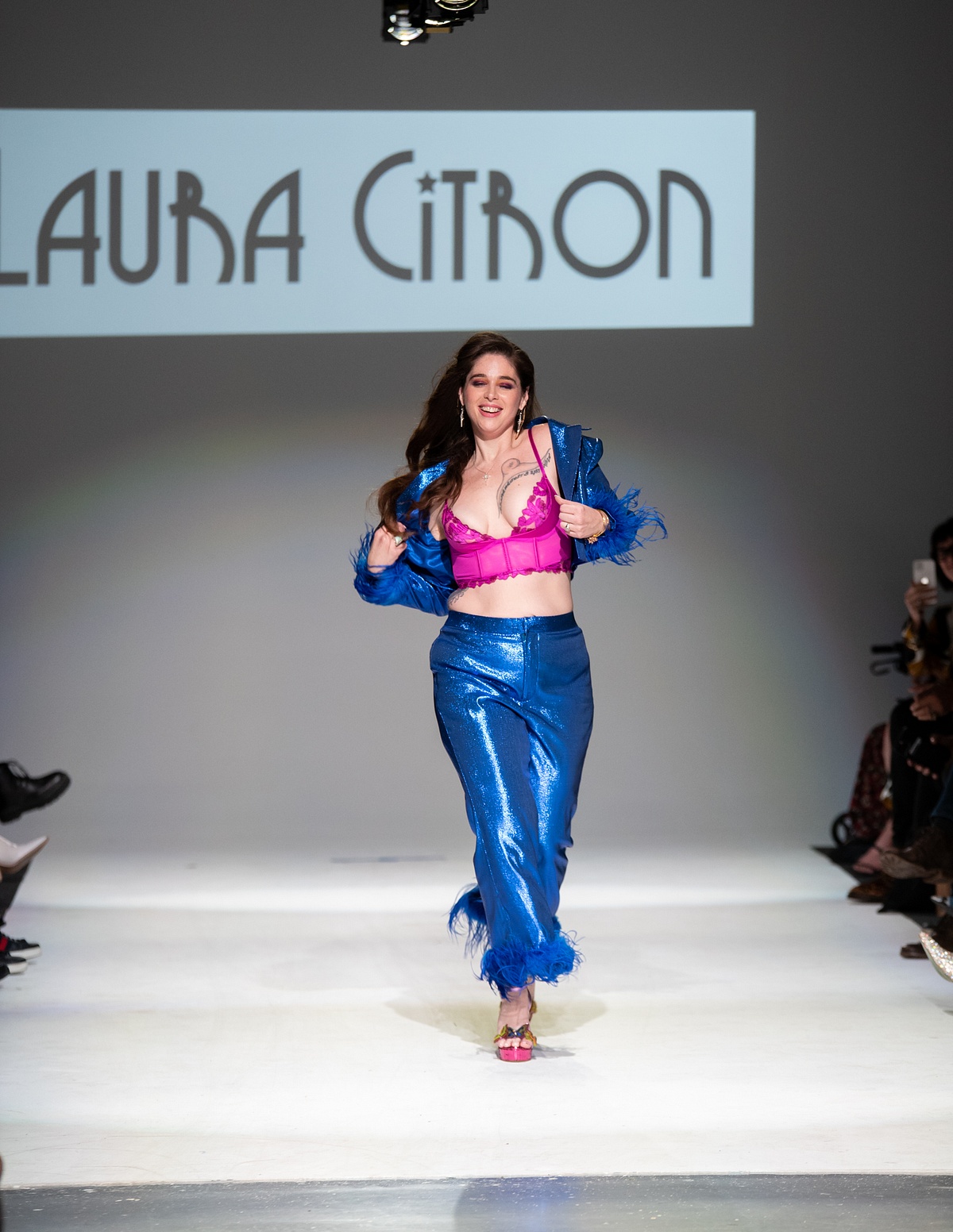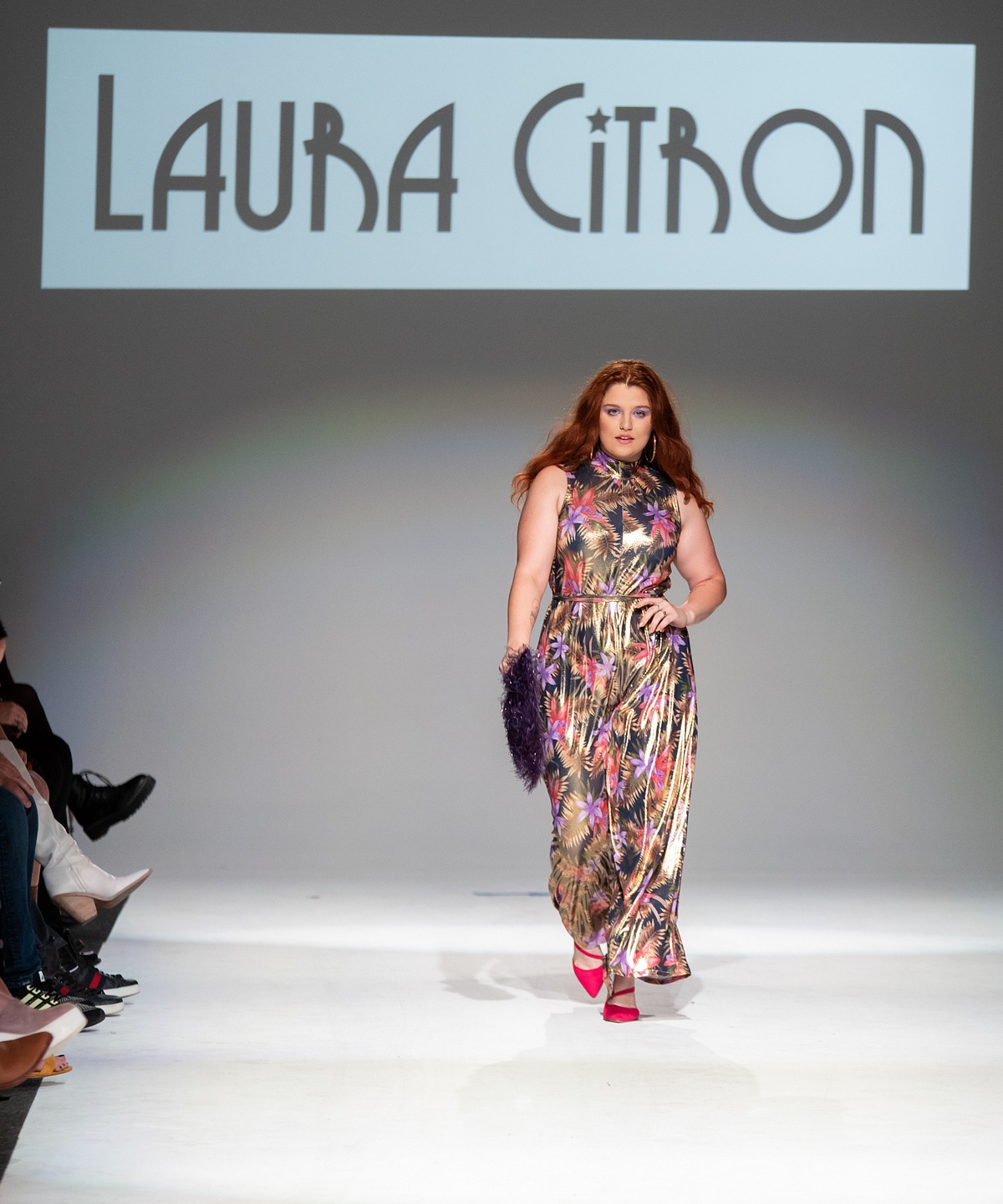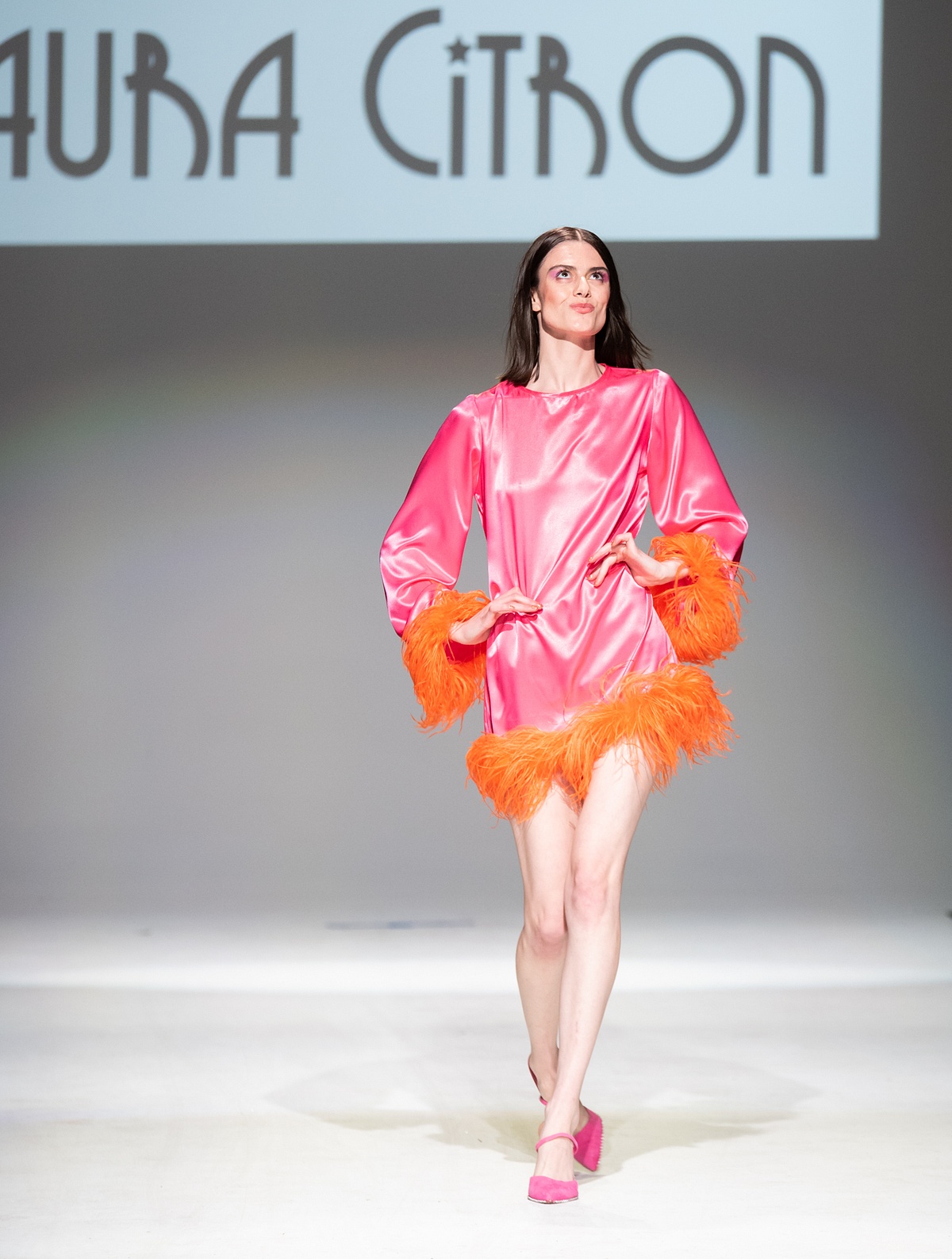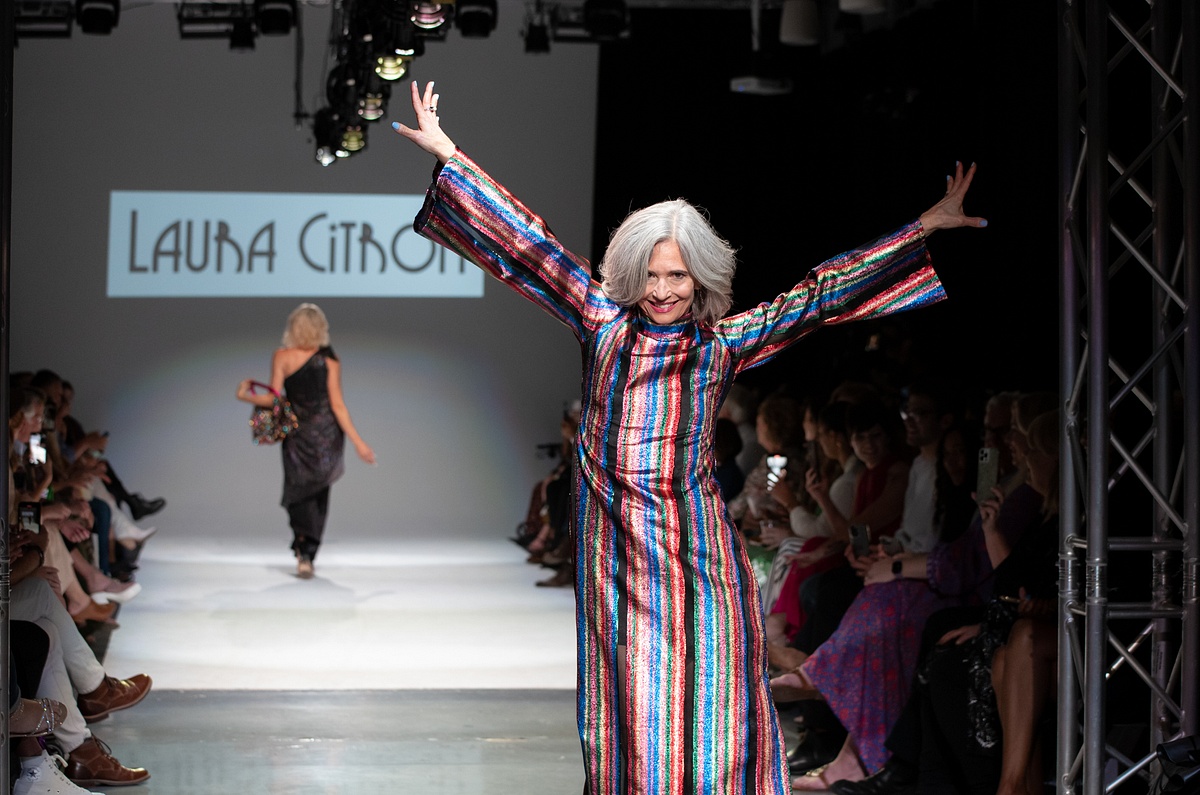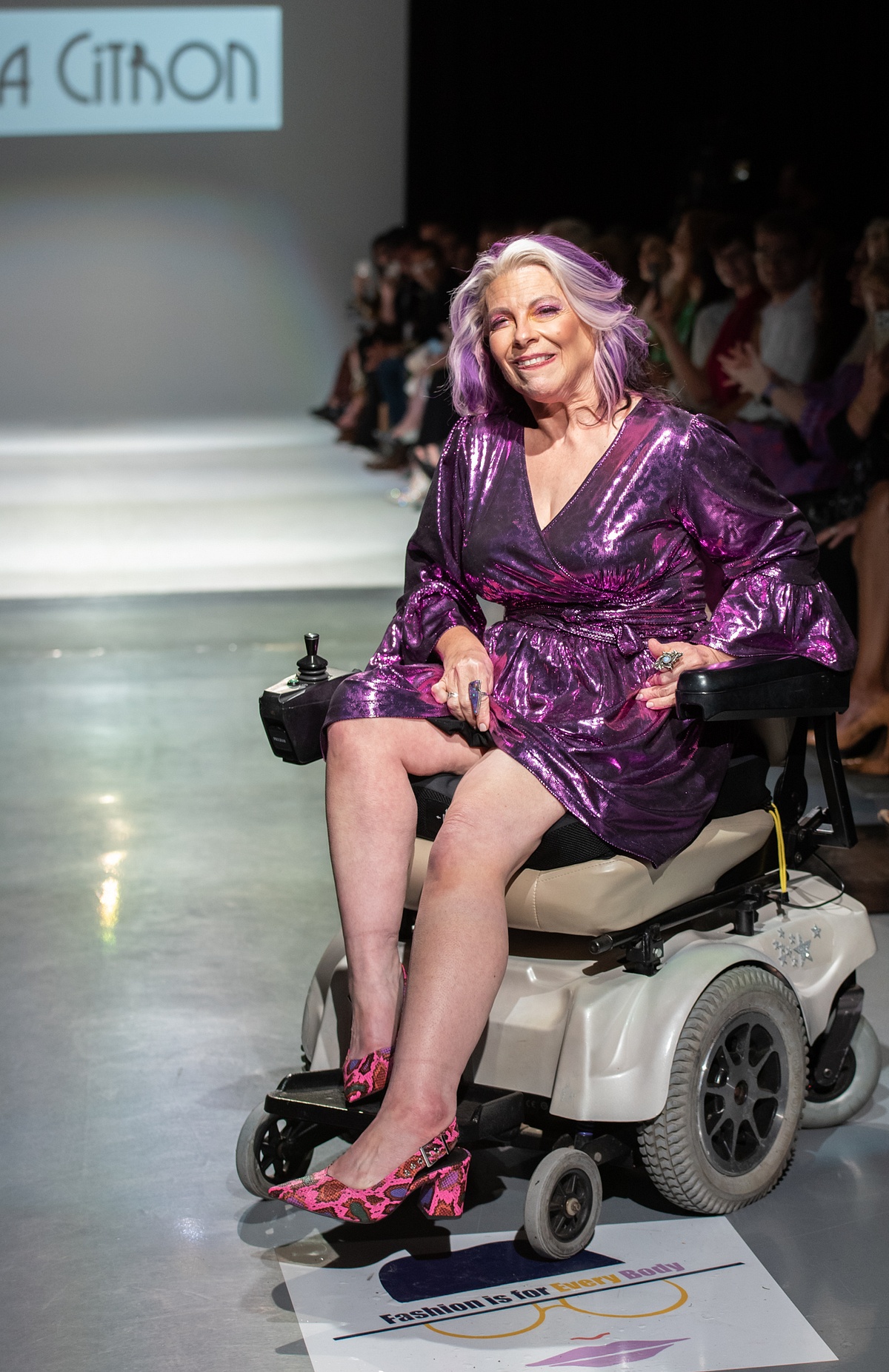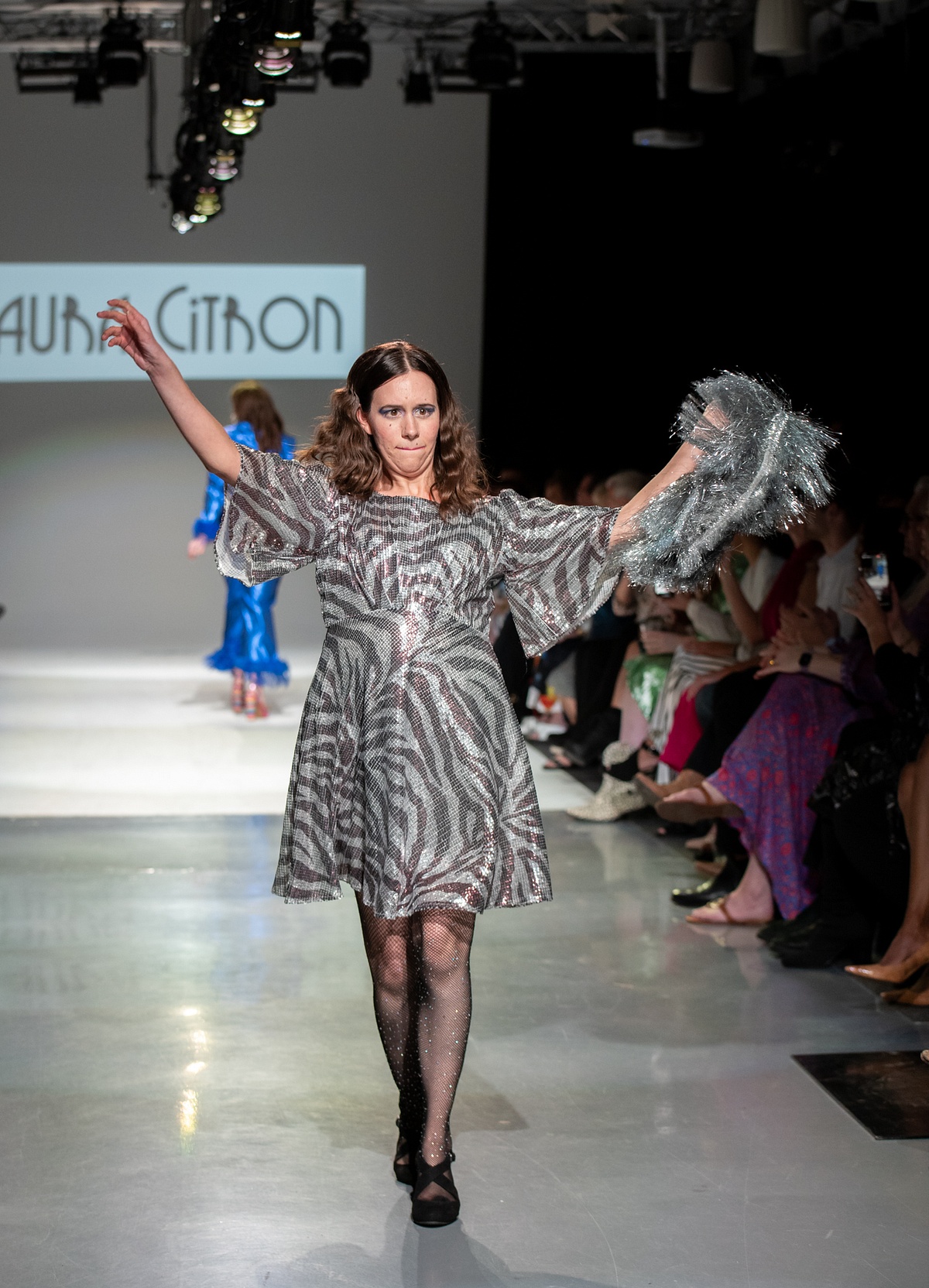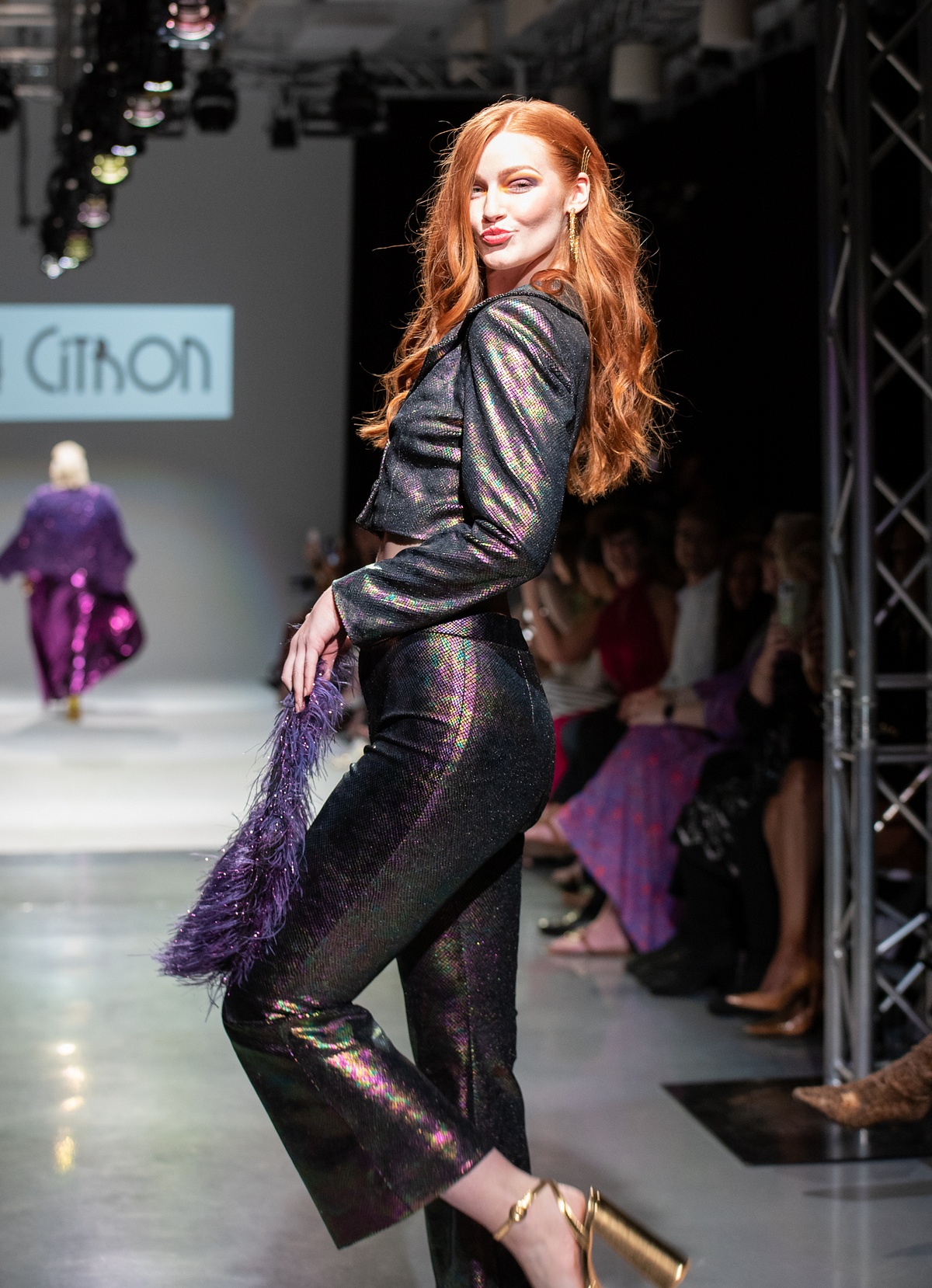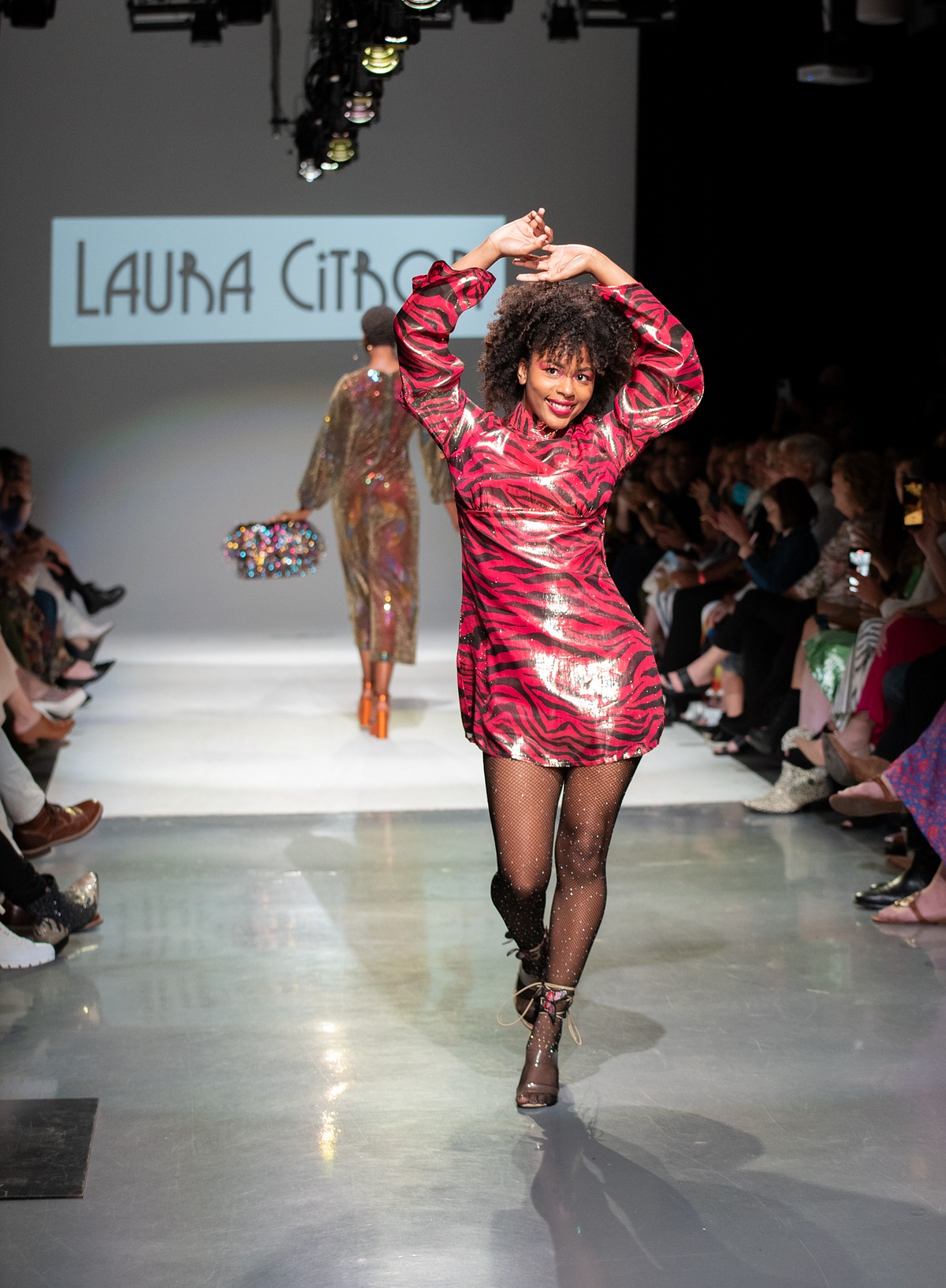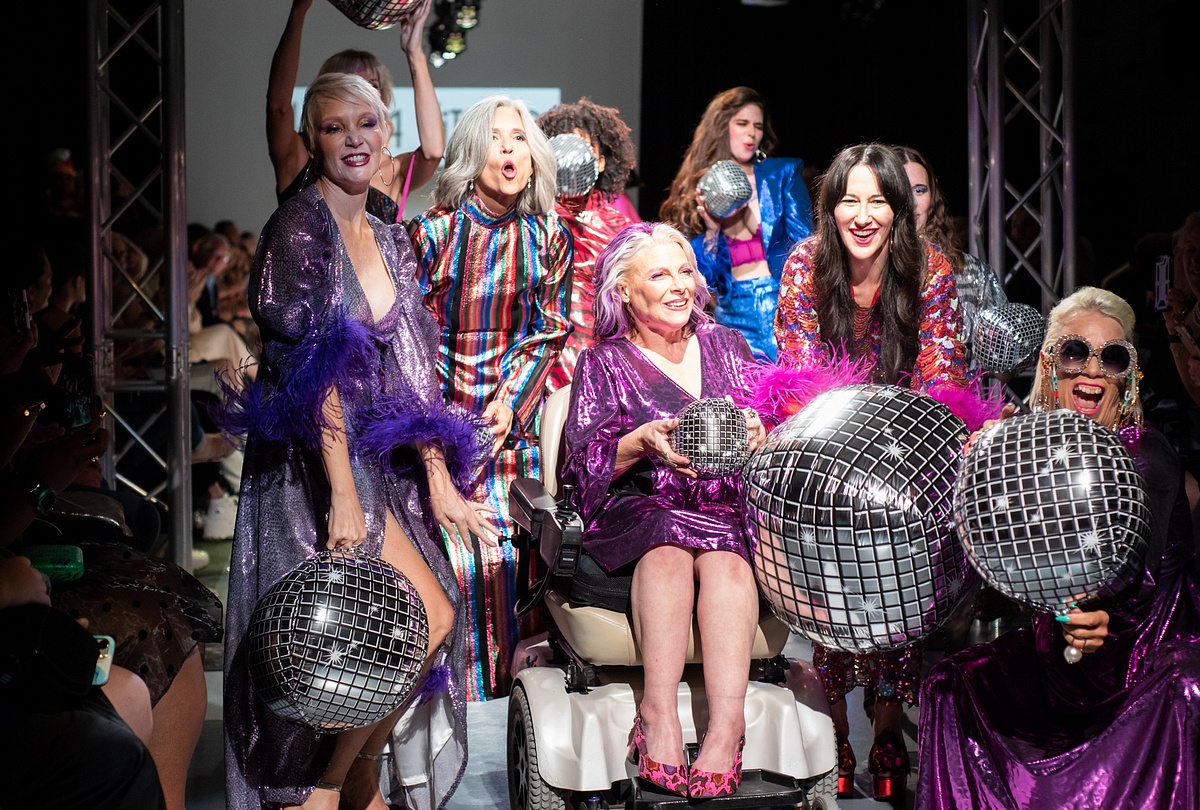 The last runway of the night was a banger. It doesn't get more shiny & rock n' roll than Nashville's Any Old Iron - there will be bling, there will be attitude, and there will be great music (such as our #guitarmonday song this week, 'Ever Fallen in Love' by the Buzzcocks), every time.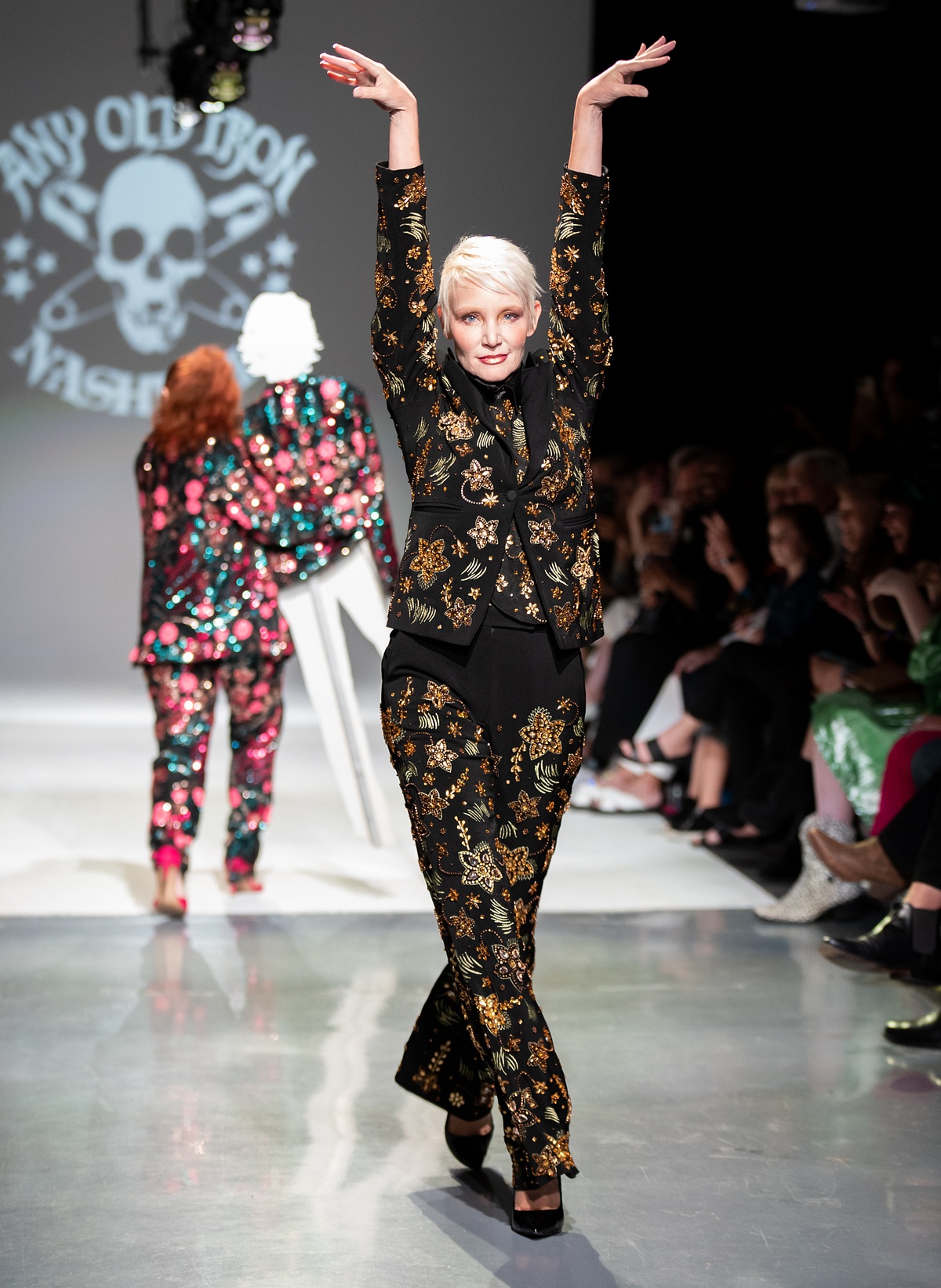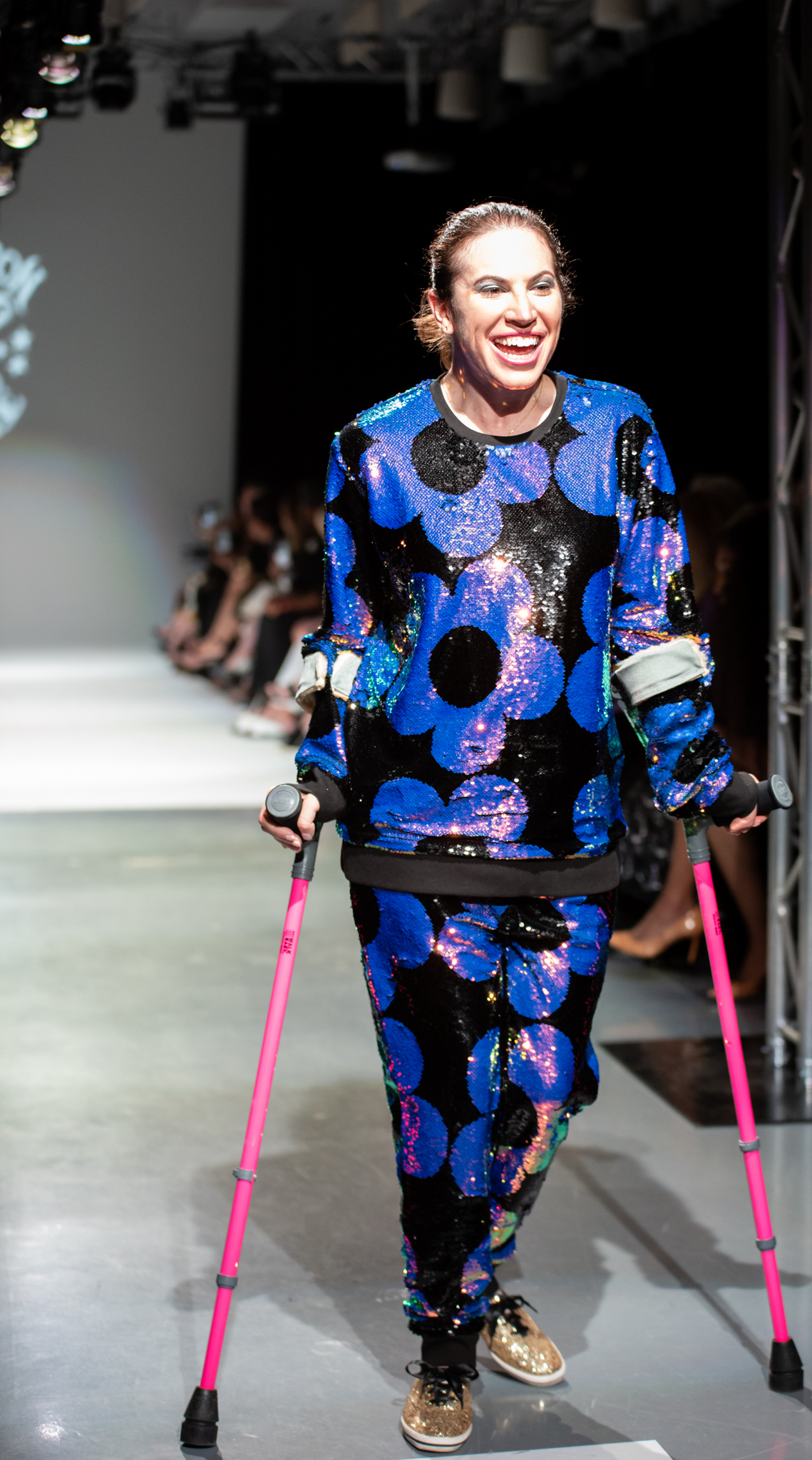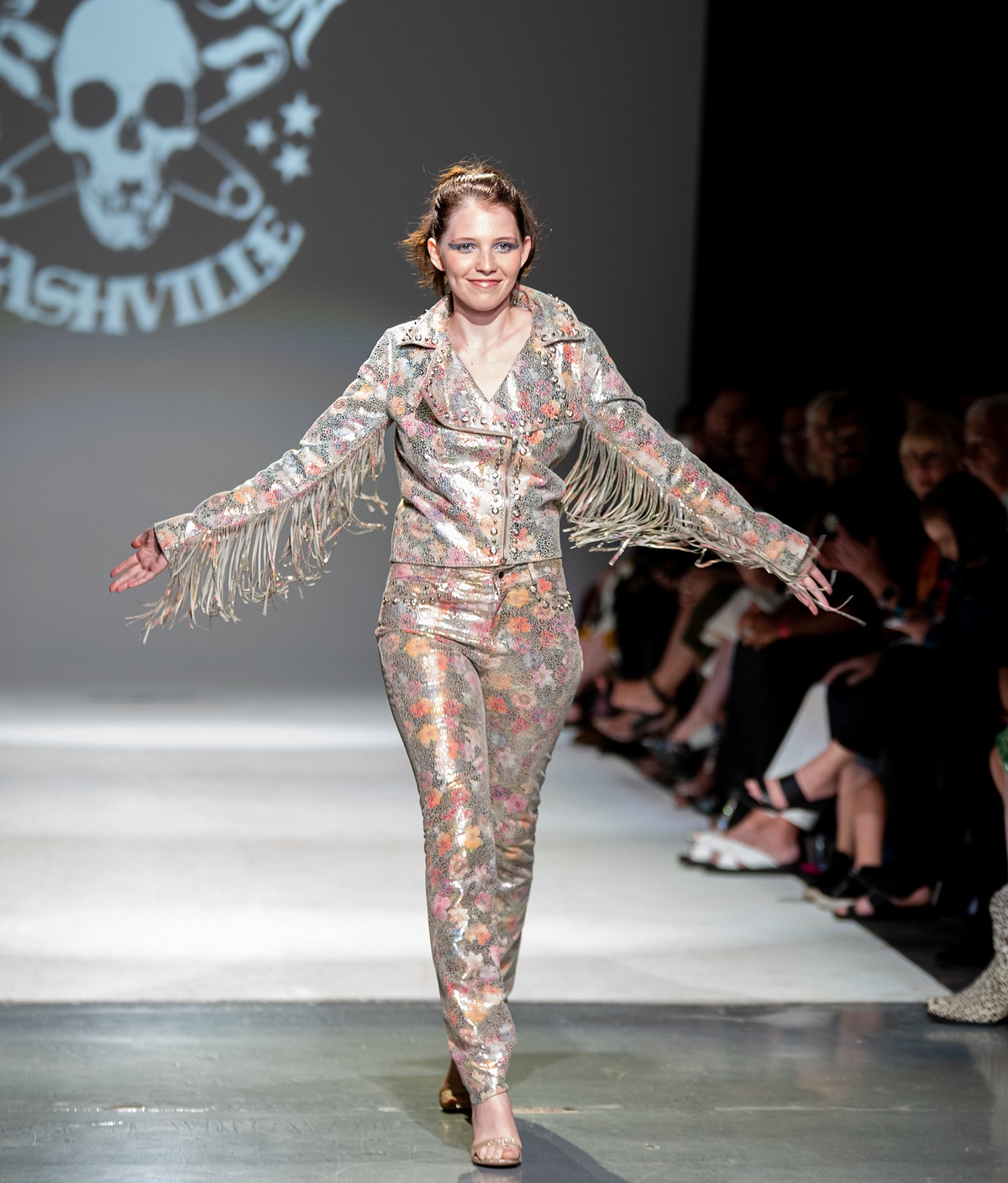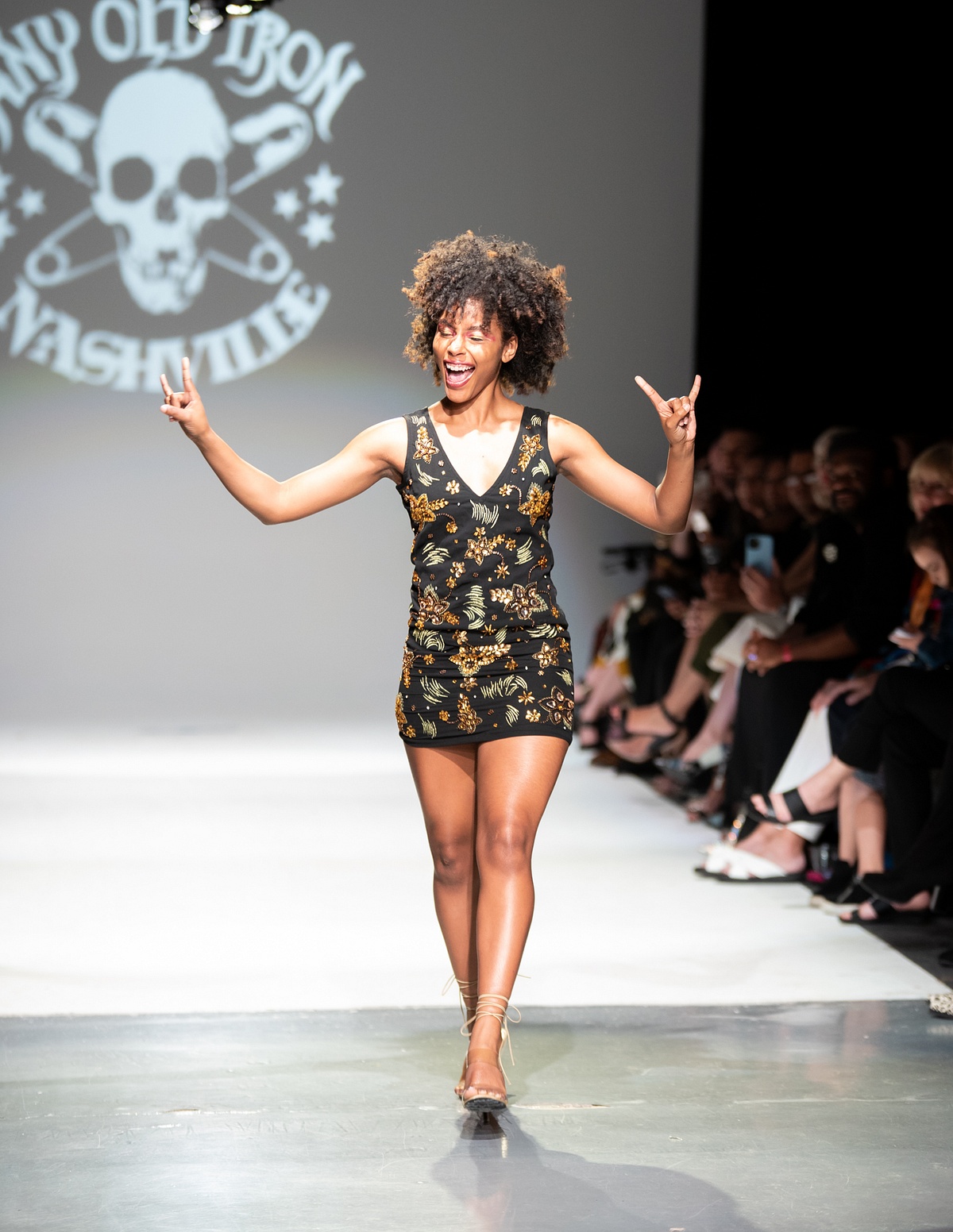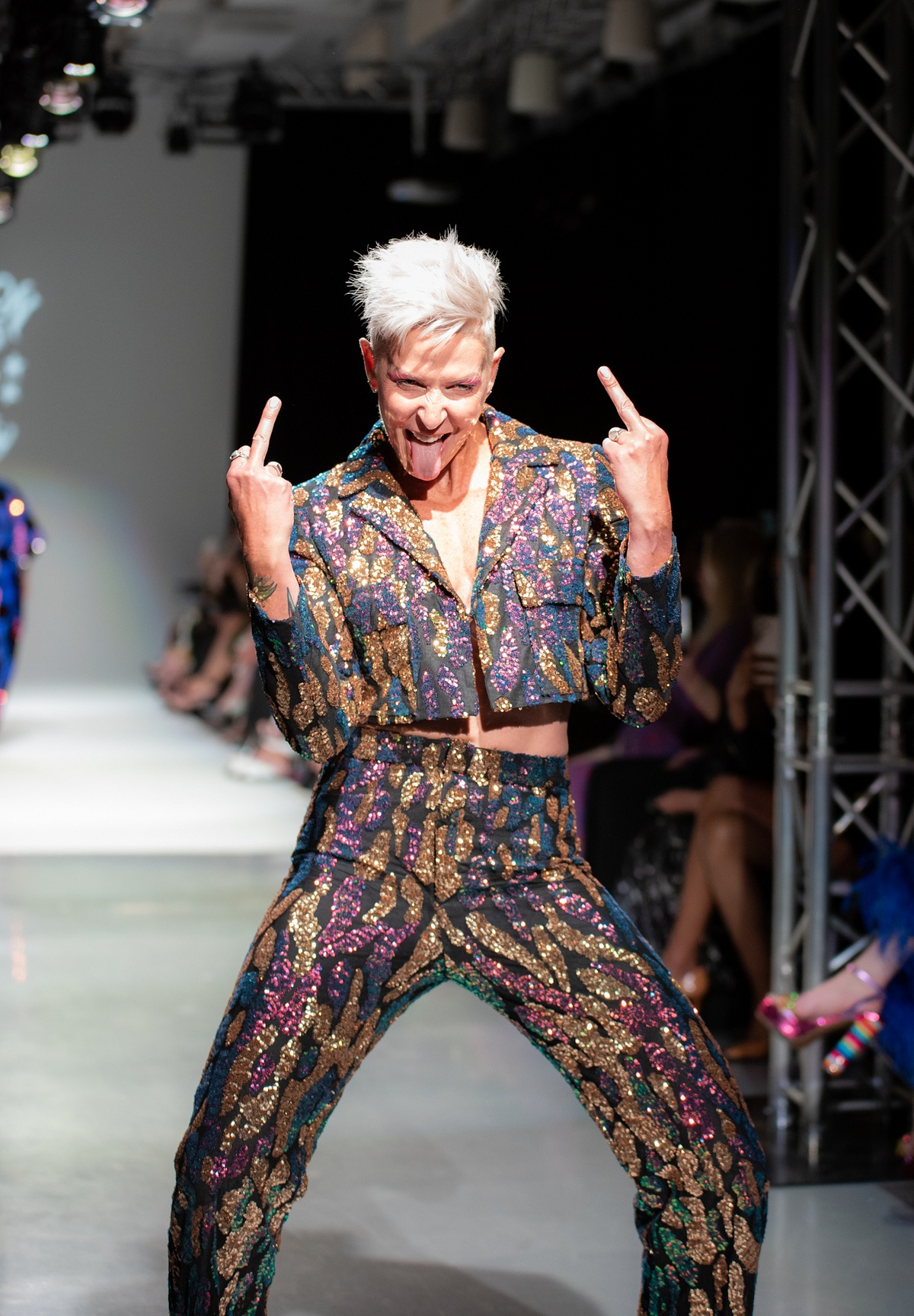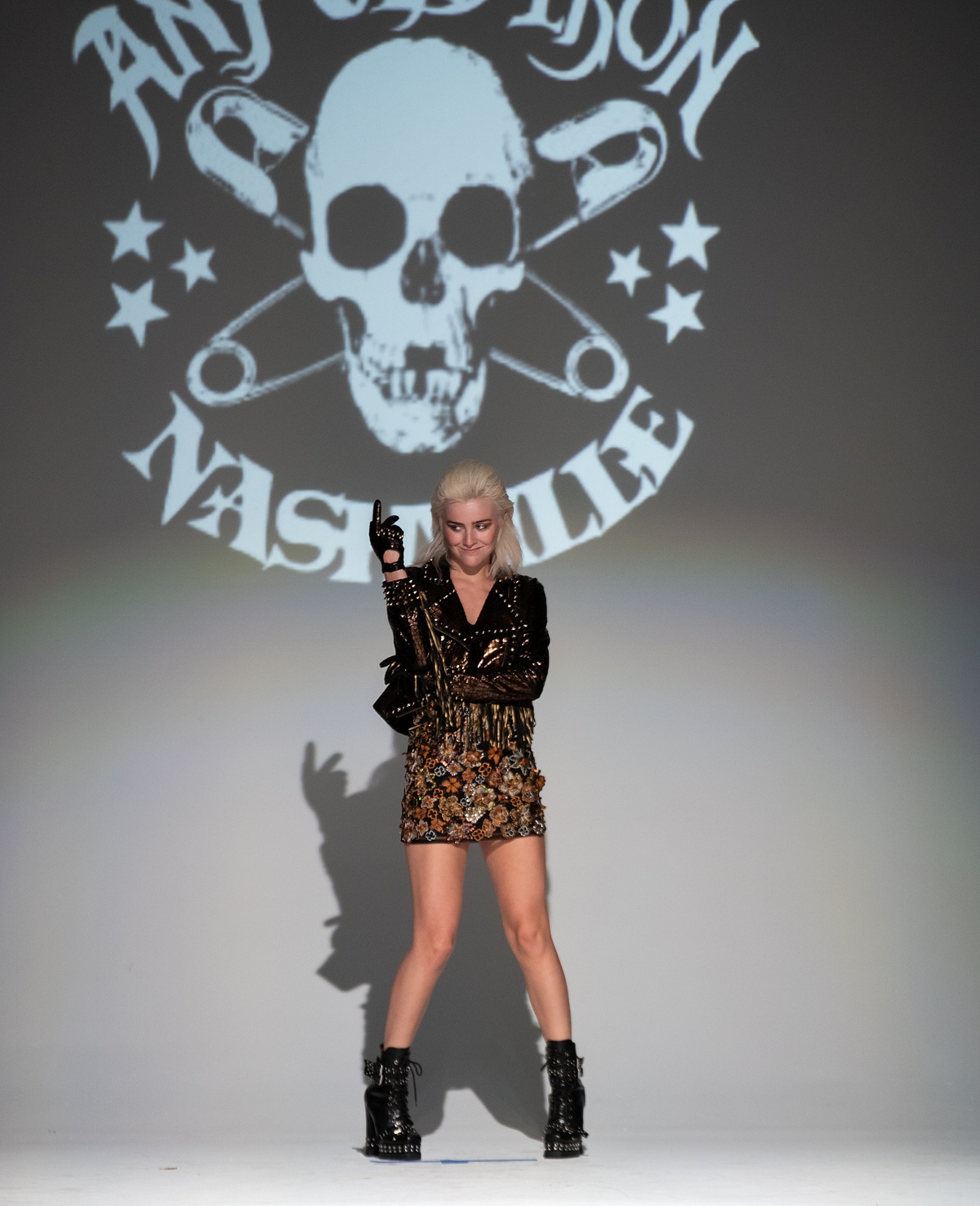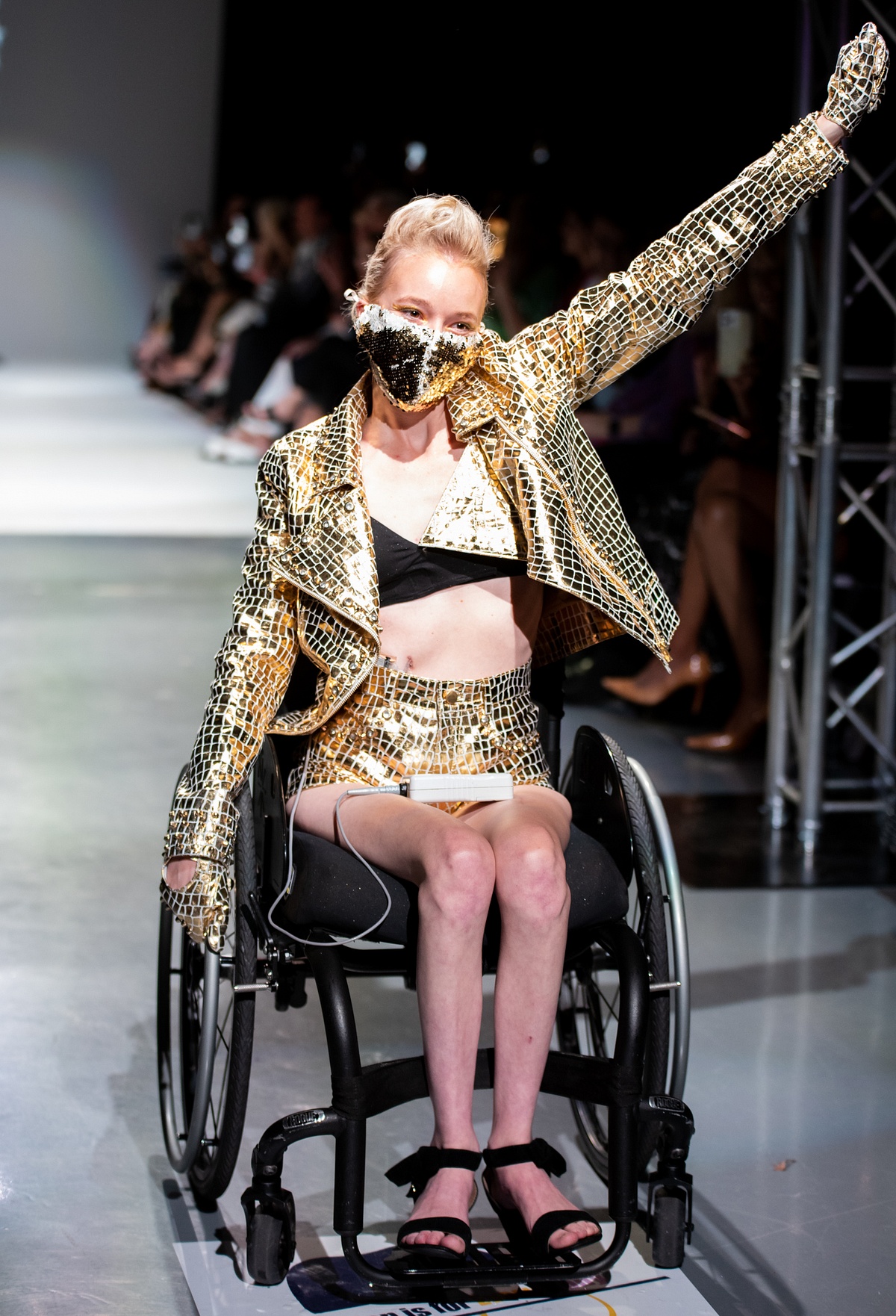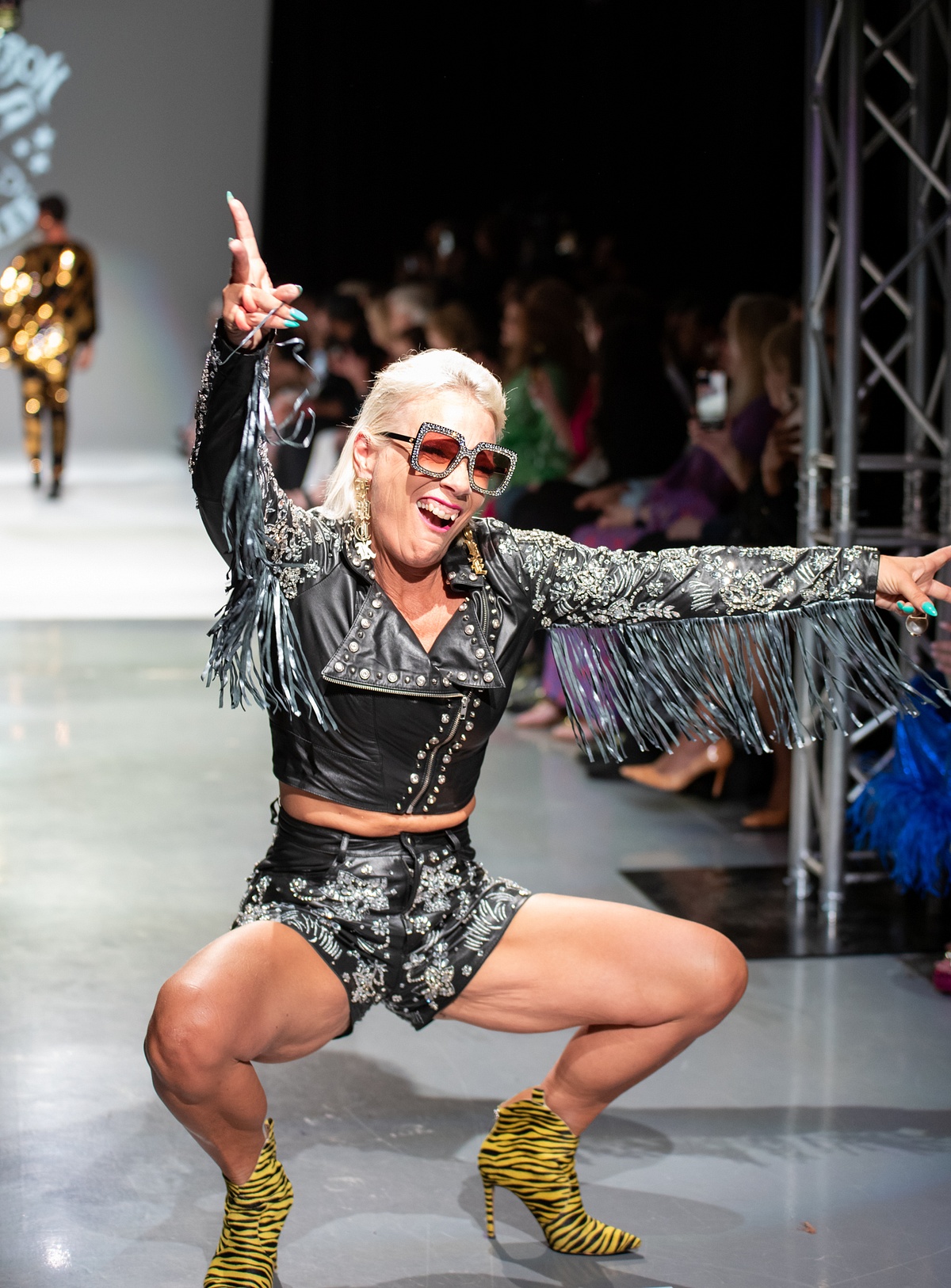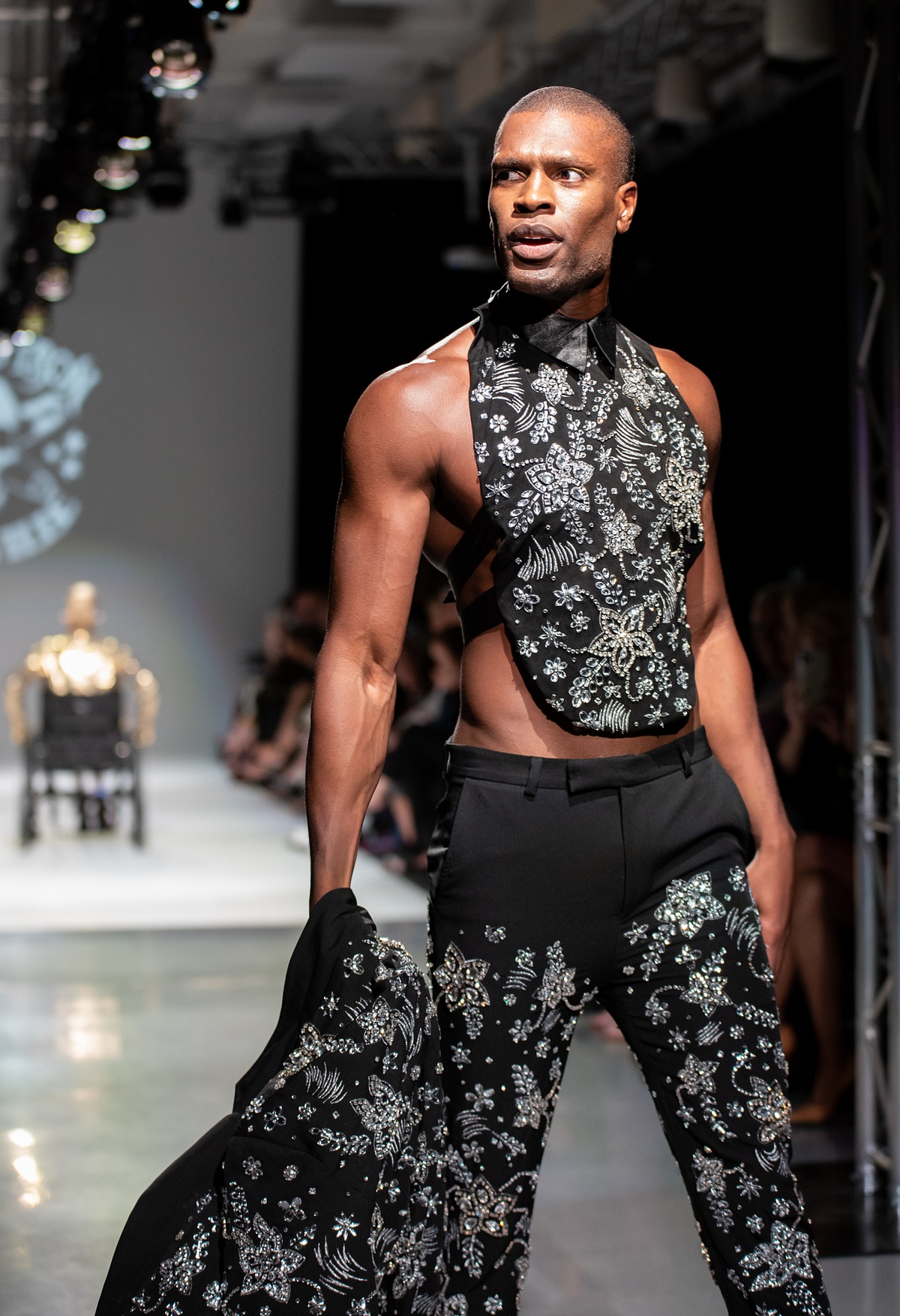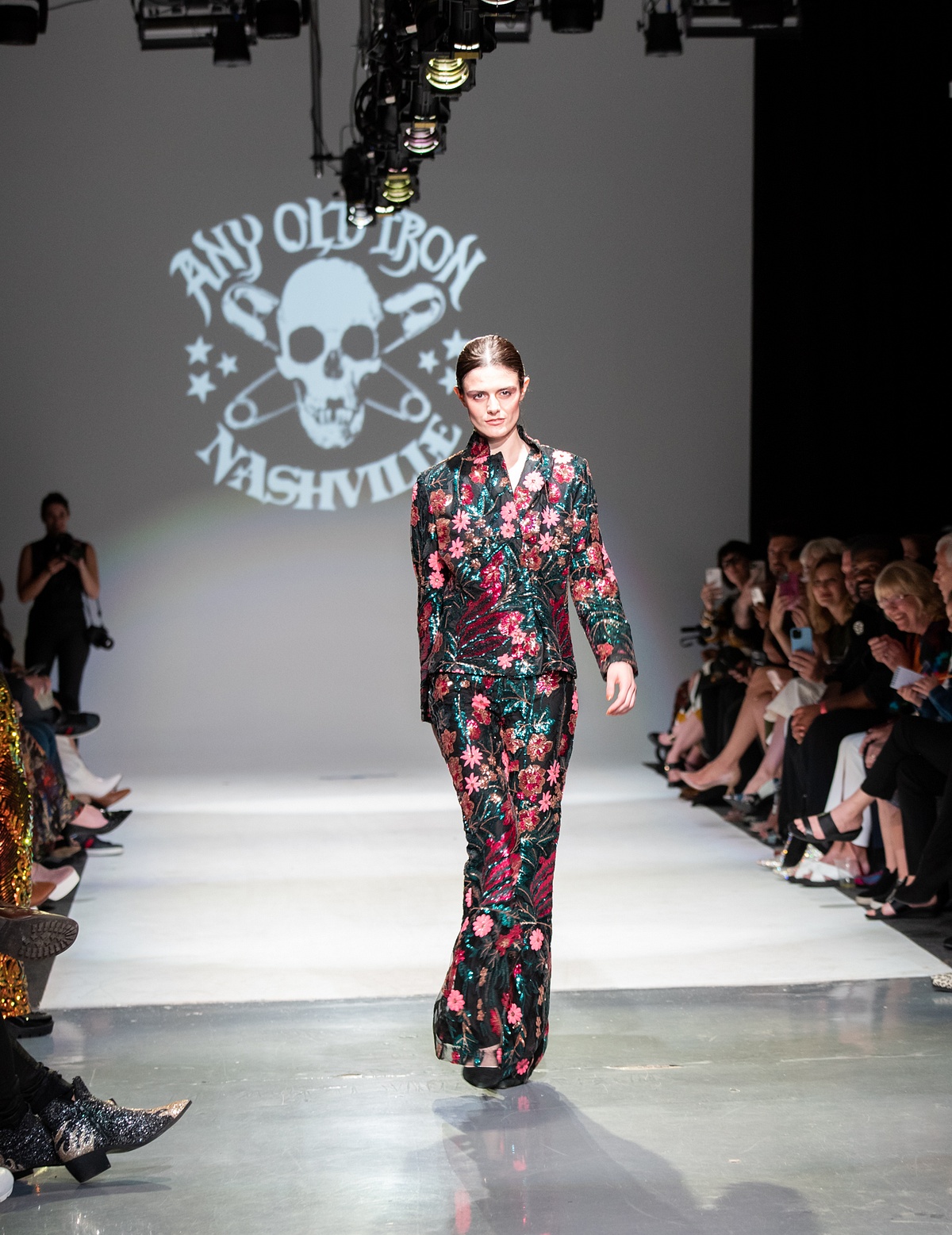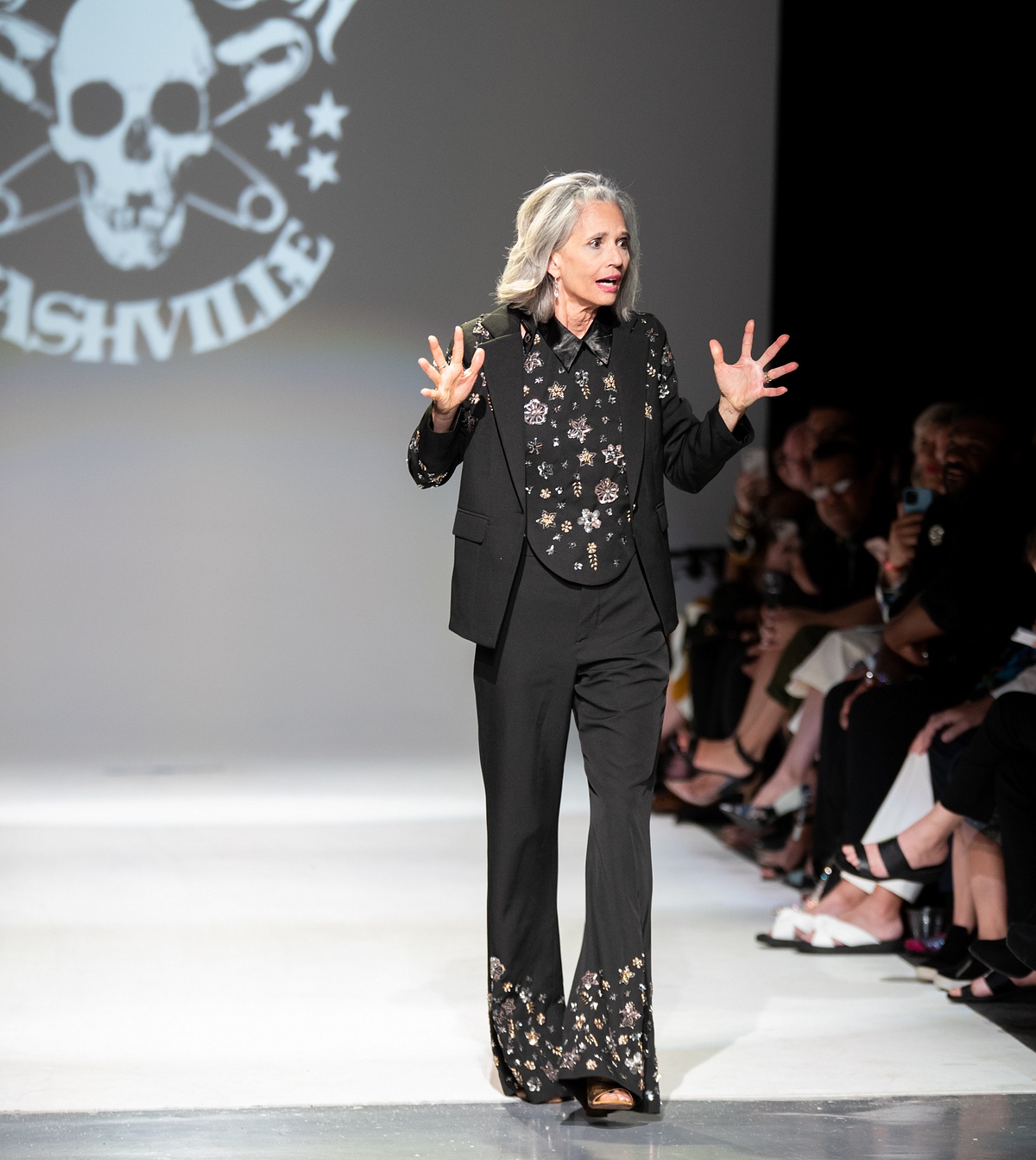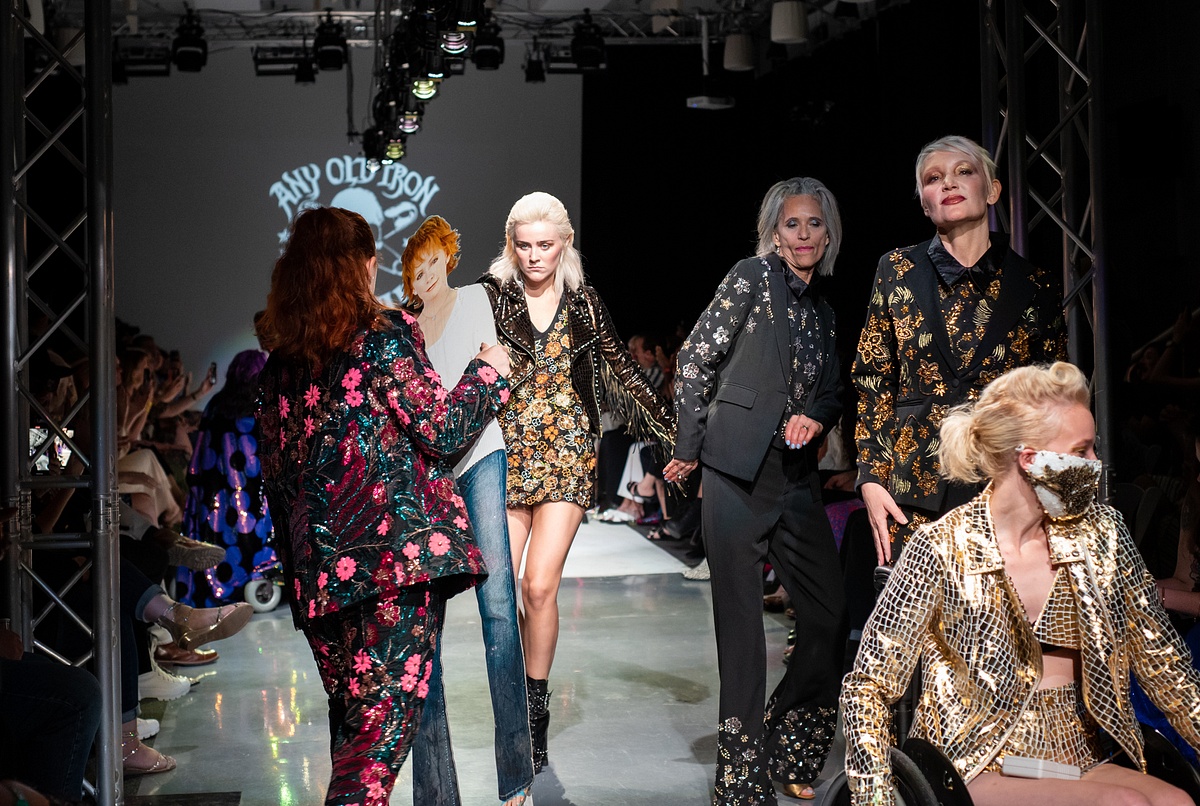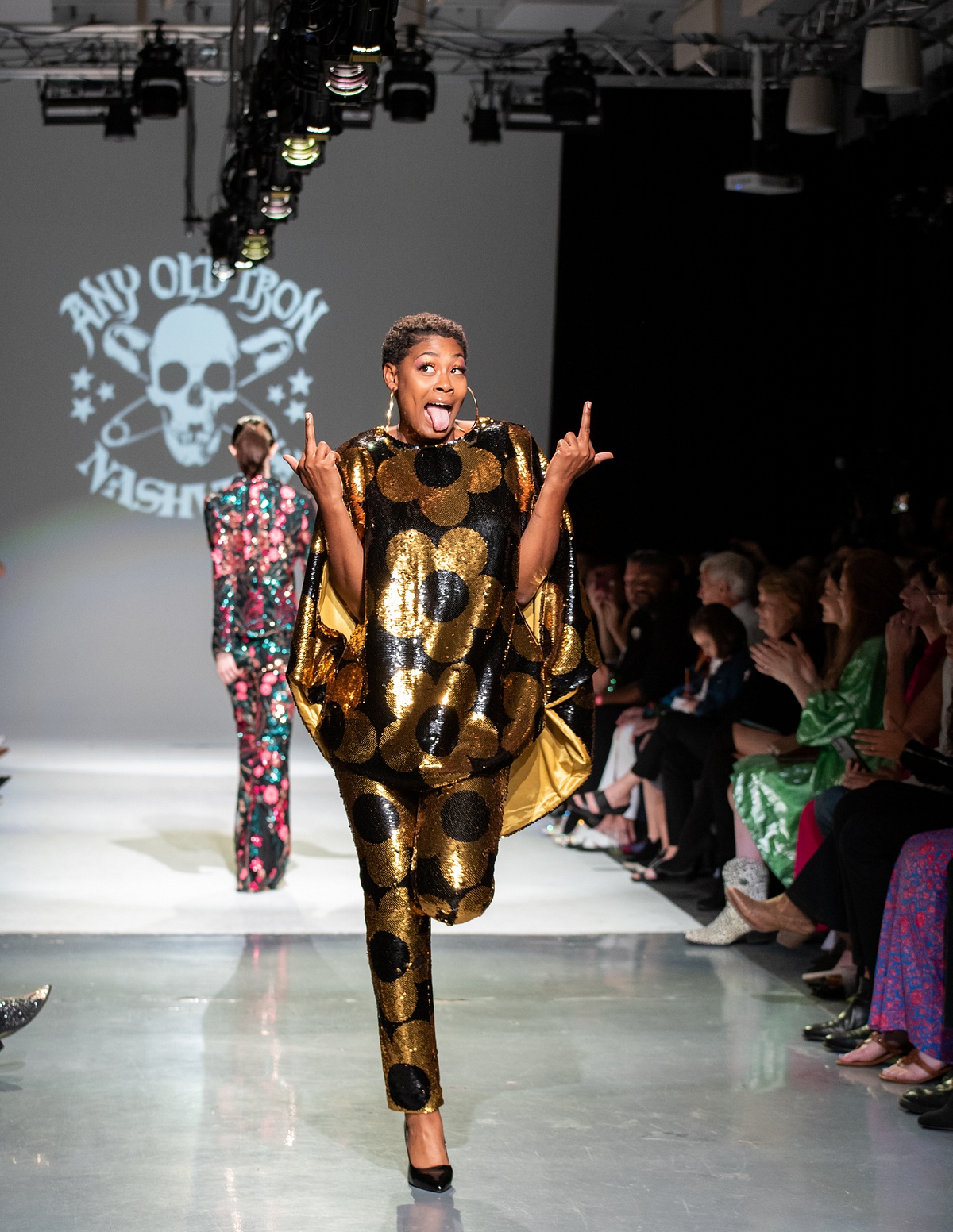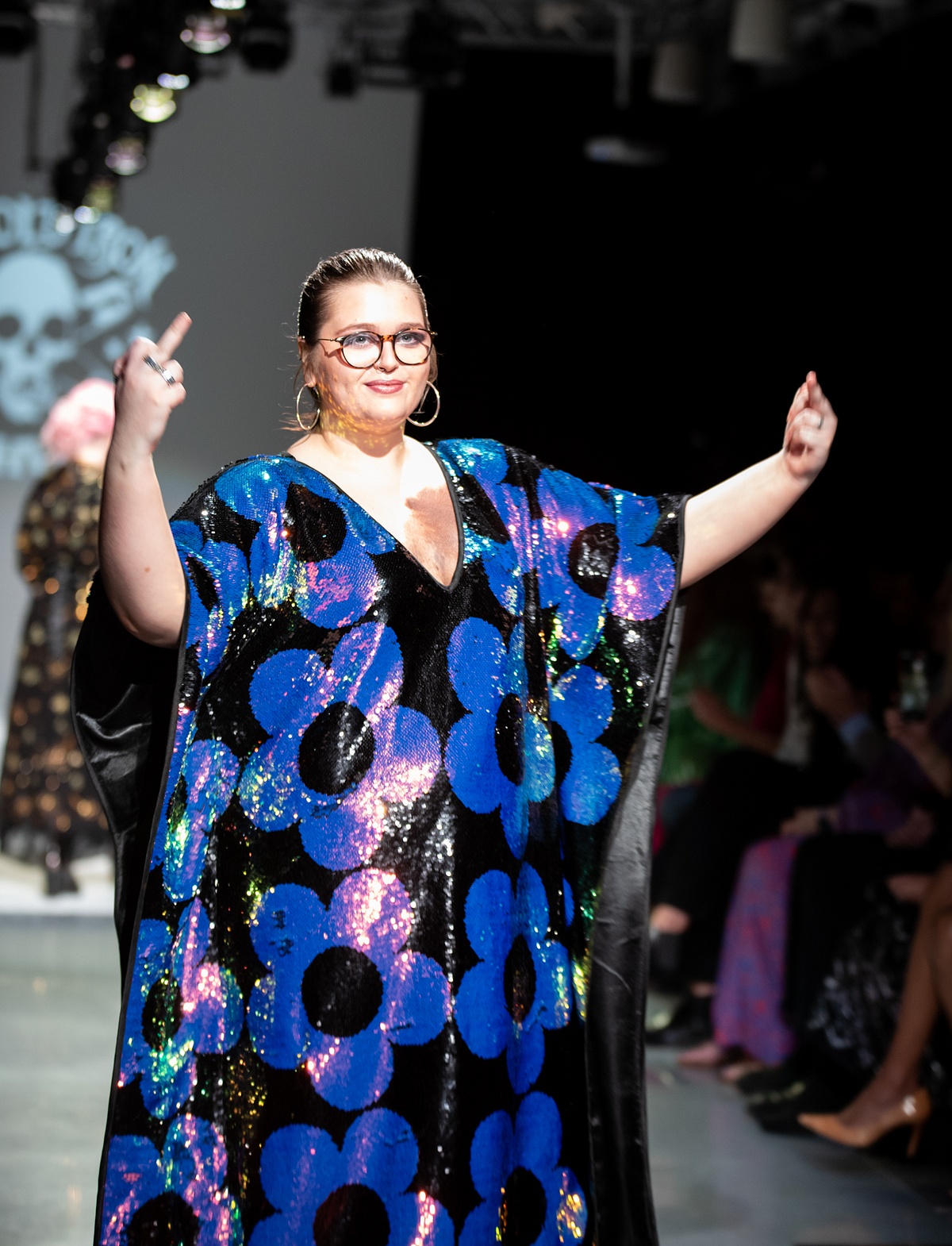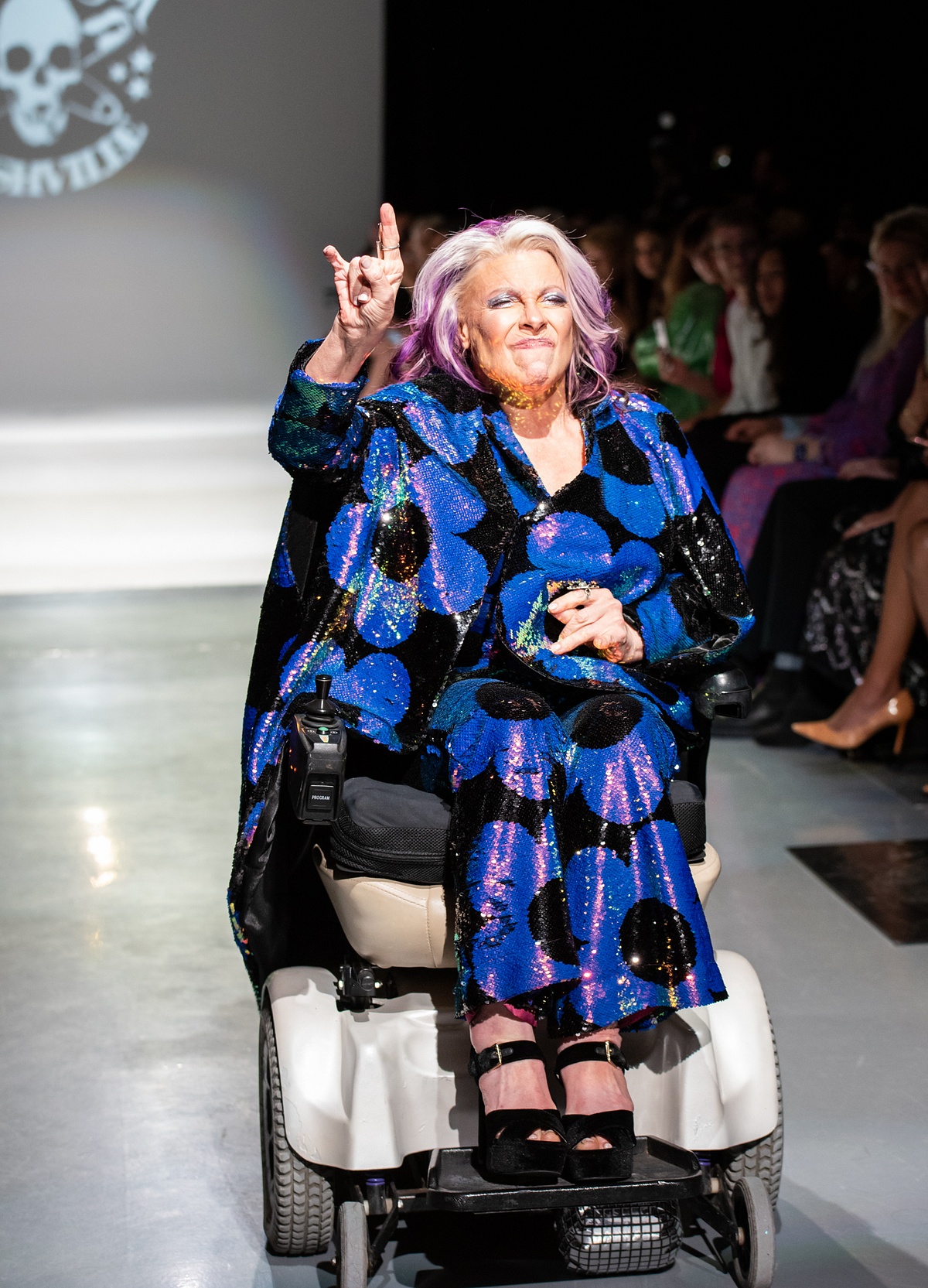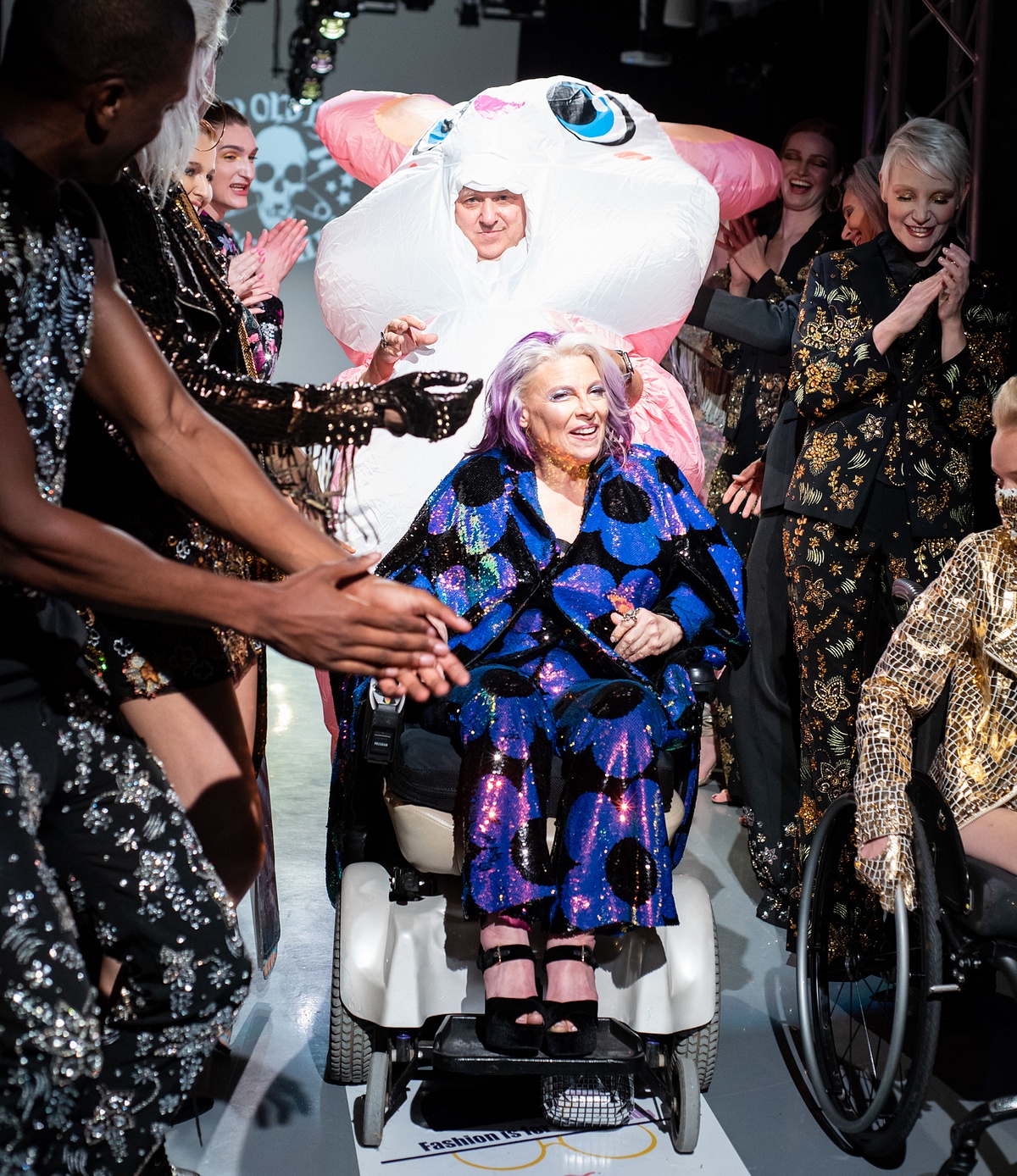 I never considered myself a "fashion person" - and still don't.  I don't watch fashion shows on my own time, or keep up with annual trends or styles or collections. I'm not a fashion photographer, although I do style and creative direct my own photoshoots & personal projects at the moment. But I do love beauty & art & music, and the Fashion is For Every Body Runway show feeds that part of me in a particular way - in a different way than usual. I do champion the inclusion of all bodies, and the work that Fashion is For Every Body does to normalize it. I never thought of fashion as being for someone like me, and that's why what Fashion is For Every Body does is so important.

I chose the Buzzcocks' song 'Ever Fallen in Love (With Someone You Shouldn't've)' for #guitarmonday this week not only because Andrew Clancey of Any Old Iron used it in his runway show (to great effect), but because it kinda describes how I feel about fashion.
And with that, be excellent to each other until I talk to you again (which will be soon, you betcha!).