I love the world we have even when I am concerned for it. I am thankful for this life I have and when it comes down to it, it's all about the people who share it with me. It's hard to know when crucial moments have come and gone until much later, but when I reflect about where I am today I definitely think of five people first (although there are so, so many) and I'd like to tell you about them. Without these five, many of you wouldn't know me as that blue-haired photographer H.N. James.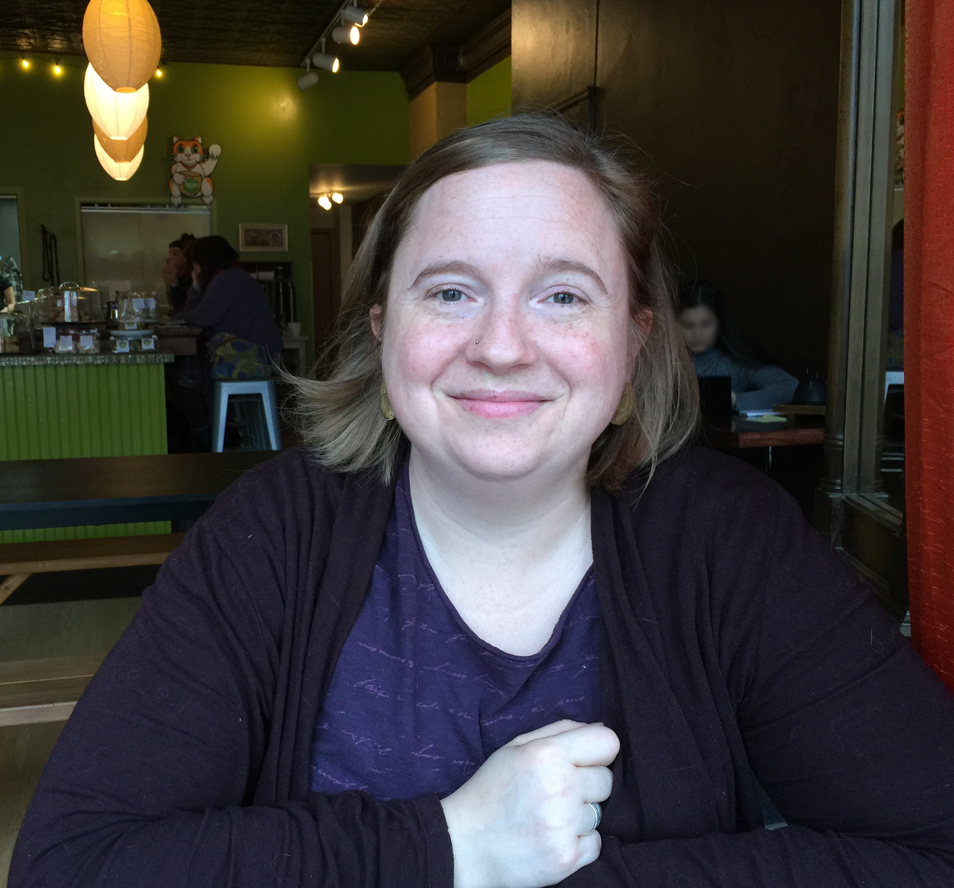 Miriam Hall. I met Miriam when she began dating one of my best friends (and they're now married). Miriam is a writer and artist who teaches contemplative writing and photography classes (as well as consulting about creative process) and in 2009 I attended her "Miksang I" weekend workshop of contemplative photography. That weekend changed my life.  Although I wouldn't know it for a while. What I do know is that through the miksang process, Miriam gave me the tools to my own creative path of seeing and creating. It just happened to be with a camera. When I returned home I began going on frequent photo walks, following the light and a logic I couldn't articulate. Once I began to see, I couldn't (and didn't want to) turn it off - I make photographs all the time in my head, whether there's a camera in my hands or not. Miksang practice encourages us to perceive color, light and shadow, texture, space, form - in other words, the basics of composition - and this practice has informed my work ever since, even when I'm not shooting in a strictly miksang way. A decade after Miksang I I'm a full-time photographic artist. Many wonderful things in my life have cascaded from knowing this really inspiring human, and I'm very glad to still know her. I borrowed this photo from her website because alas, I haven't even photographed my own teacher (yet). I hope you don't mind, Miriam! Find out more about her at her website, Herspiral.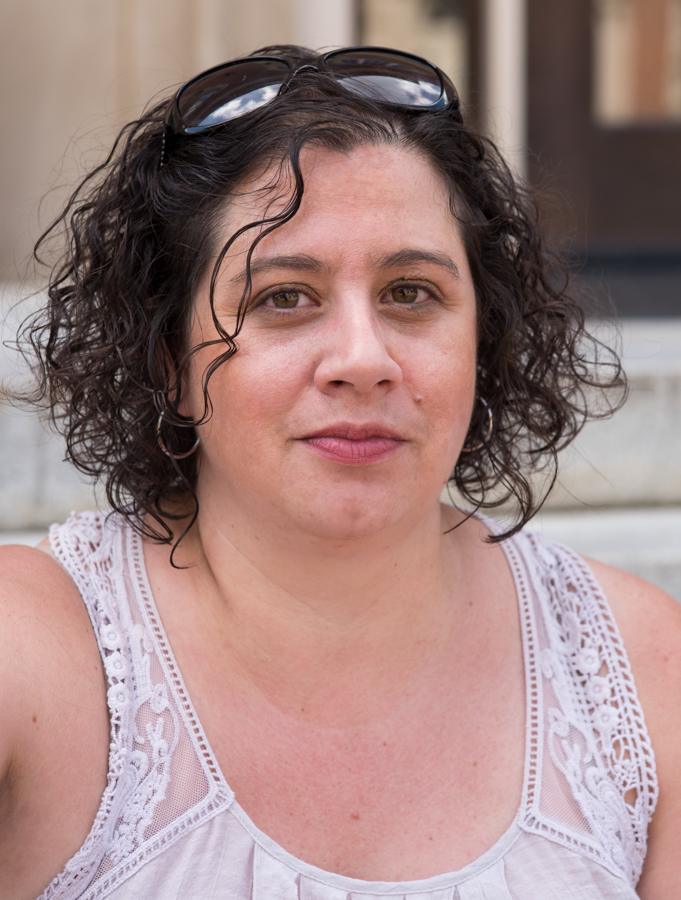 Agatha Donkar Lund. I'm happy to say that I HAVE photographed Aggie & her husband Travis! The photo above is one of mine. Aggie & I have been friends since the Livejournal (eep!) days, and we met because of a mutual friend and a remix of the Buffy the Vampire Slayer theme. The circumstances are lost to the sands of time in my brain but our friendship deepened over a love of music and books. She went to library school before I did. Her perspective on that helped guide me. She also began photographing live music and has a truly impressive portfolio which you can see at her website, Brand New Kind Of Photography. I highly recommend taking a look.  I never told her this (until now!) but I was so inspired and yes, a bit envious, when she made such wonderful photographs of musicians. I couldn't admit to myself for a long time that I wanted to do that, too. So thank you to my friend for blazing a trail, fielding my questions, and encouraging me no matter what. You are four eels.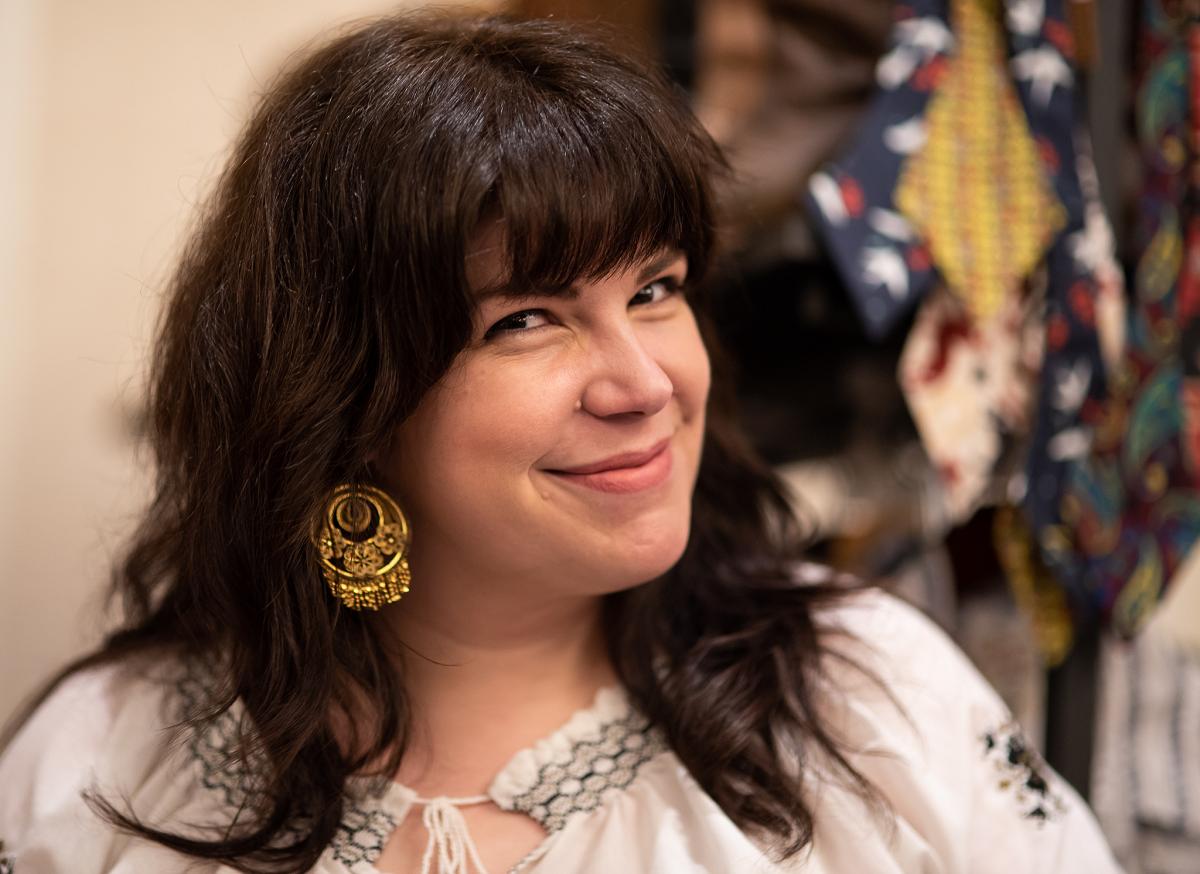 Ellie Lahey, aka Ellie Monster Western Wear. Photo by me at the Nashville Boogie this year! I like to think about the webs of connections among creative people in Nashville, and the astounding community network. I trace the connections among musicians (librarian database brain, ahoy!) and bands. In one of these exercises I was counting backward from The Mute Group to Fable Cry to Soviet//Shiksa, and thinking that some who know me now it's because of SS - but truly, it goes back further and it's all because of Ellie. I walked into her shop one day (and let's trace this back one step further to Paige Barbee who said "I think you'd like Ellie Monster's style, you should check out her shop") and struck up a conversation and suggested that we do a photoshoot together featuring her clothes.  It's gotten weirder and better ever since and I always look forward to the collaborations. Through our friendship I've met people I've then worked with. That work spawned other work. And so it goes. I would have been too timid to go to Muddy Roots if I hadn't had Ellie's encouragement and support.  Our fun photoshoots give me LIFE every year, as does her sense of humor. So thanks for still putting up with me, Ellie! I recommend checking out her Instagram feed where you can see her amazing  custom creations, Ellie Monster on Instagram! She's got a store in the Shoppes at Fatherland, too. You know you wanna go.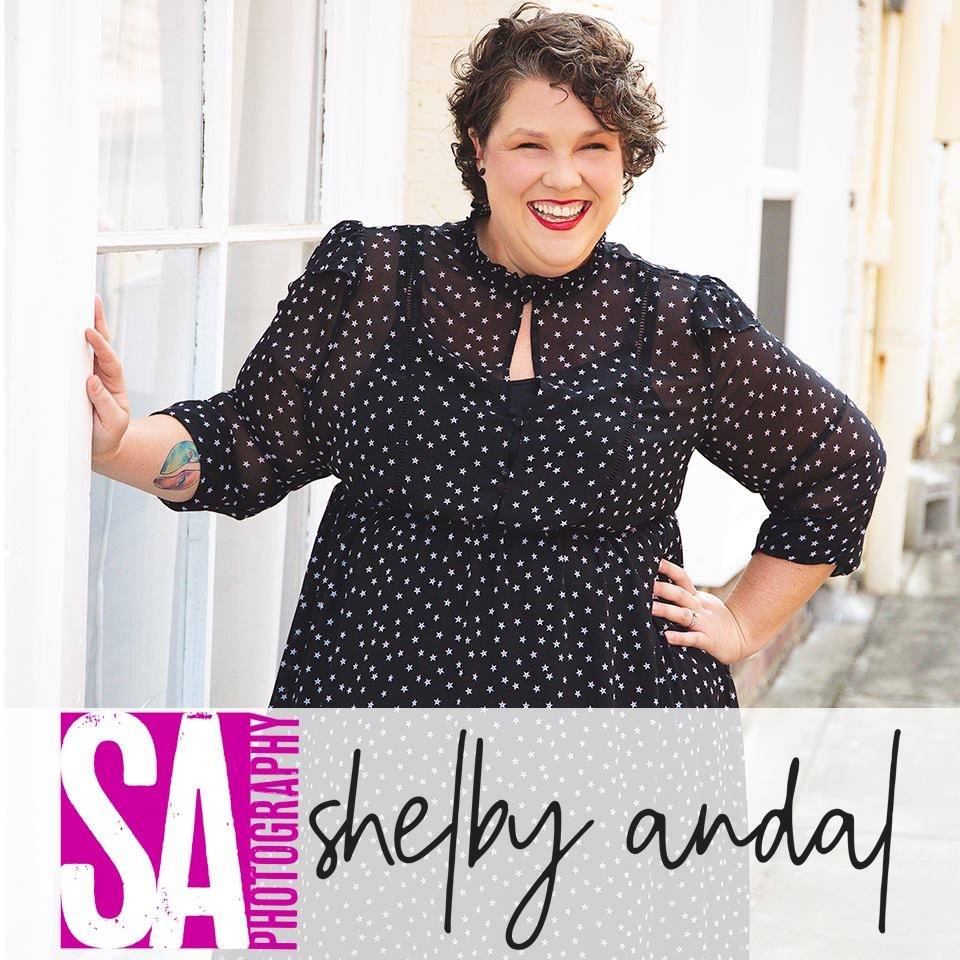 Shelby Andal. I had to borrow this photo from Shelby's FB because I ALSO haven't photographed her (although I hope to remedy that in 2020, for my "Photographing the Photographers" series that's been back-burnered in 2019). Shelby is a joyful person and a tremendous photographic artist. You can see her work at her website, Shelby Andal Photography. She also made my awesome headshots I've been rocking since this summer. Having Shelby Andal as a friend is to always have someone in your corner. She's been a wealth of perspective for me personally as well as professionally. But what I want to tell you about is one particular thing - in April 2018, I felt like my life was coming apart. It was a month of huge transitions and loss. In the middle of that, Shelby texted me a listing for a tour photographer for a musician - they needed someone right away and would fly the photographer to Denver to join the tour. I was all "Worst timing ever and I don't even have a live music portfolio (I didn't - not at all! It has really been that recently that I started shooting live music) Shelby," and she was all "I just thought of you and I know you can do it, that's all." I didn't apply, of course, but less than a month later I took my camera with me to a teeny show and discovered that it was great fun and I loved it. Fast forward a year and a half and I claim the title of music photographer. Thanks, Shelby!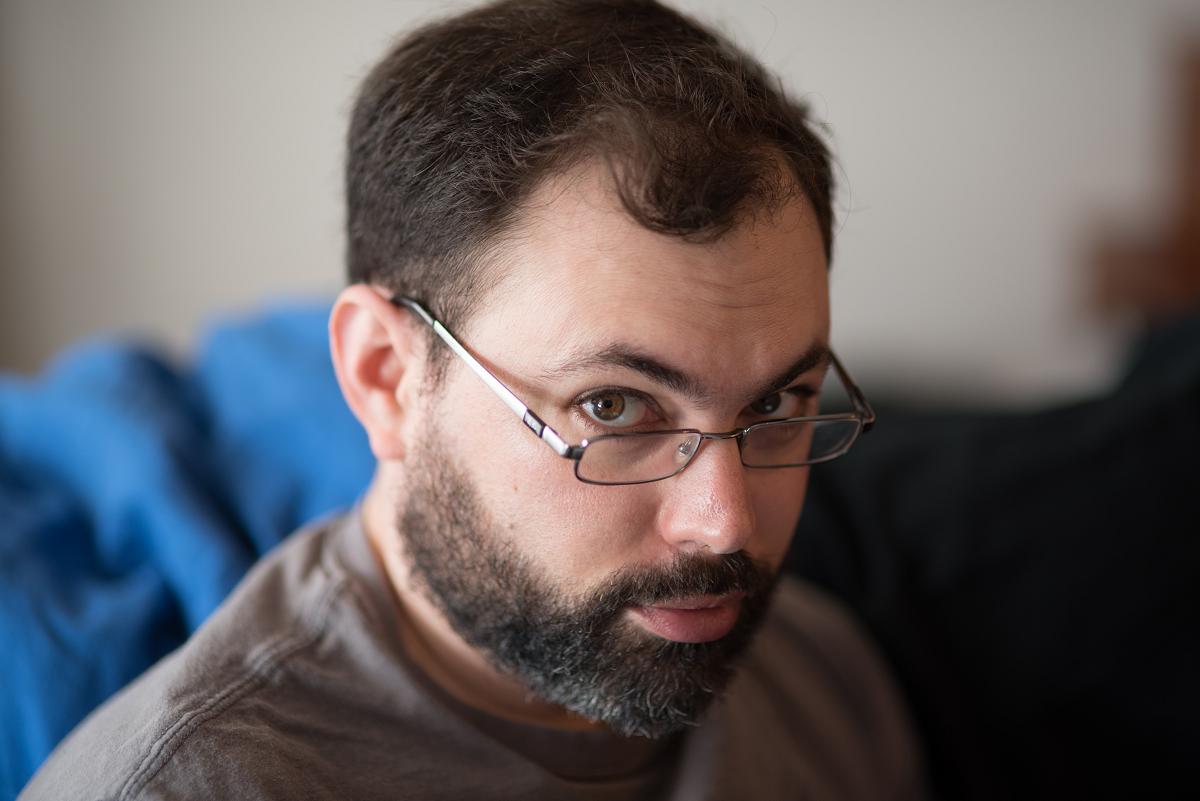 Nicholas Coleman. aka Dr. Nick. Photo by me! This is my legally-married partner. My best friend. Music has always been a really important part of our story and relationship. Sometimes we're at shows together, sometimes not. This guy, though - when my grant-funded position at Vanderbilt was ending and I was getting sick every day from stress and anxiety, he's the one who said "You can't keep doing this. You're a full-time artist now." He has never once suggested I do anything else.  He has maintained the position of "You'll figure it out." He said "Now that you're a full-time artist, maybe you could start dying your hair again - you don't feel like yourself when you don't." He's there when I'm frustrated and lie on the bed doing my best Fizzgig impression, and the first to be excited when I level up. He was my assistant at a recent shoot and carried things and triggered the speedlite. He's also a human who is constantly learning and thinking and inspires me to do the same. I'm a better person because of him. Also I live in Tennessee because of him. So, there's that. He's #1 for the unconditional love and support. Aww. 
And a shout-out to Dr. Michael Debaun at Vanderbilt, my former boss, for insisting that I come photograph the Sickle Cell Family Bowling outing even though I wasn't an event or portrait photographer then and not letting me say no.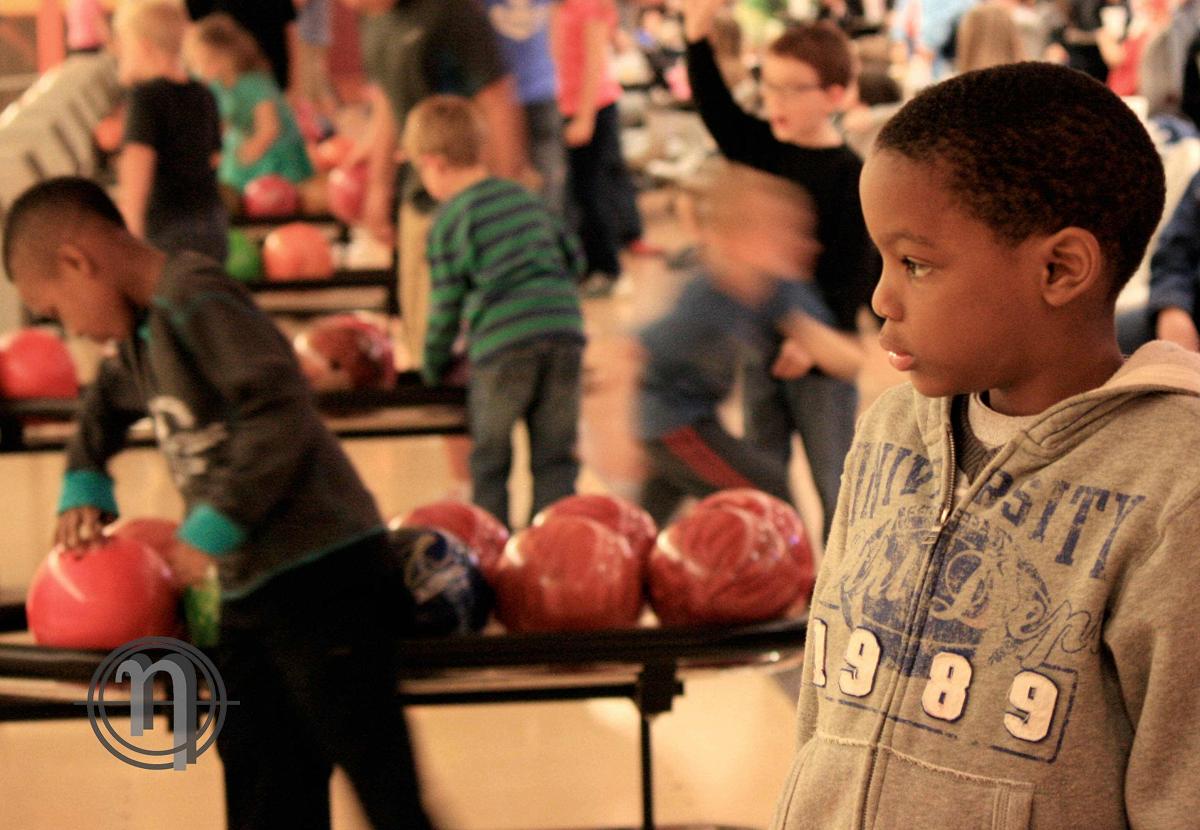 And that's as close as I get to writing a Thanksgiving post, y'all.
Be excellent to each other this week, and every week.