#guitarmonday: getting used to the dog's new schedule is not so much fun.
Here's your song, which we have decided is our puppy Cheetah's theme song (yes, he's named for Cheetah Chrome of the Dead Boys).
It's always a good day for Iggy Pop and The Stooges.
And here's a photo of our Australian Cattle Dog (red heeler variety) puppy, Cheetah.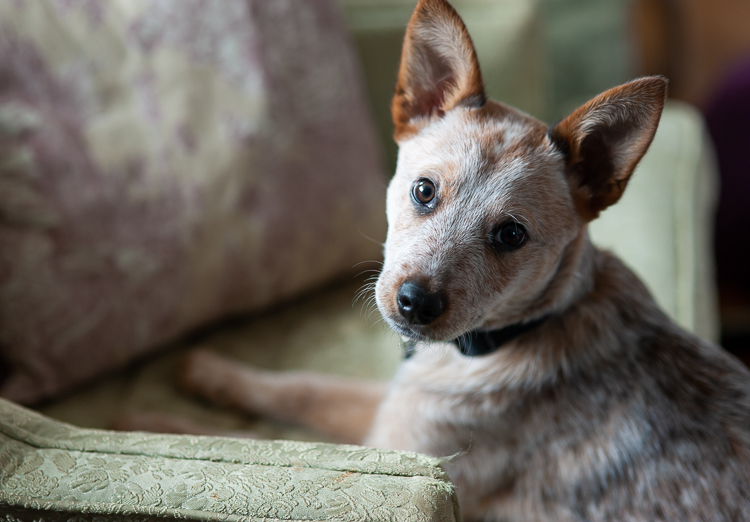 Cheetah is in training to fill Blixa's vacant position as Executive Foot Warmer and Editorial Assistant at Punk Rock Photography. So far, he enjoys napping in the purple bean-bag chair in the office while I'm at the desk with the laptop. His couch-work needs improvement though - every time I try to edit with the laptop on the couch he puts his head and paws on the keyboard and pushes it out of the way.
I don't think I've had a puppy since I was a kid or teen, and I don't think I was very involved in caring for them/training them. This is pretty new to me. My resurrected adult dog love is having to accommodate new things all the time. Getting used to his schedule is difficult, but so worth doing 'cause I love this little guy so much already. He's four months old, and I know he won't need me as much as he gets older. It's a good thing he came to us right before the January lull, so I have the time to spend housebreaking and training. He's going to have a great life.
I went out last week to the Scale Model and Super City show at the East Room (sorry, Smart Objects, I was too tired to stay for your set!). Here's a few photos from that.
Scale Model.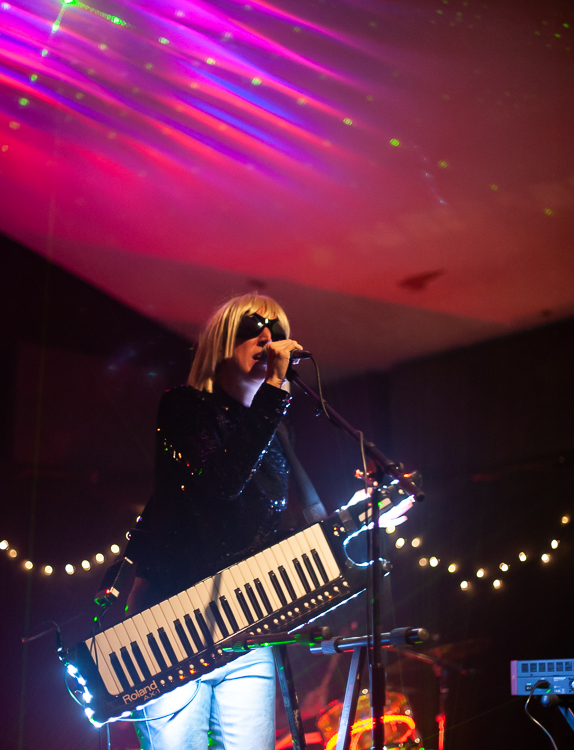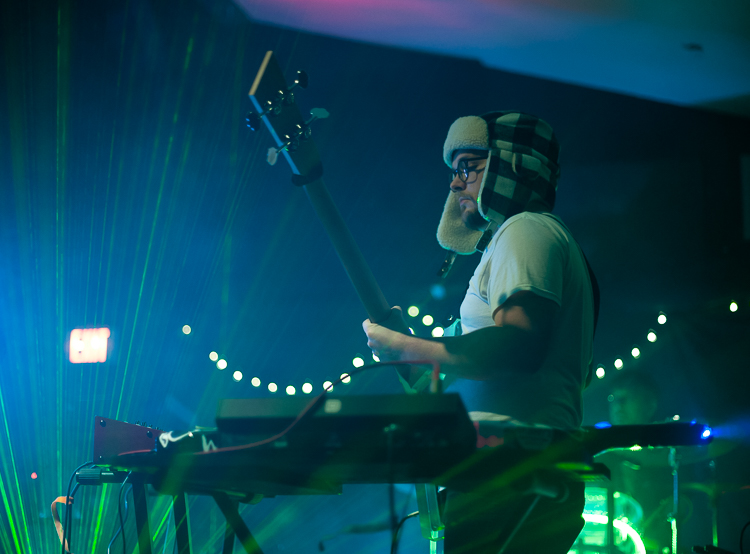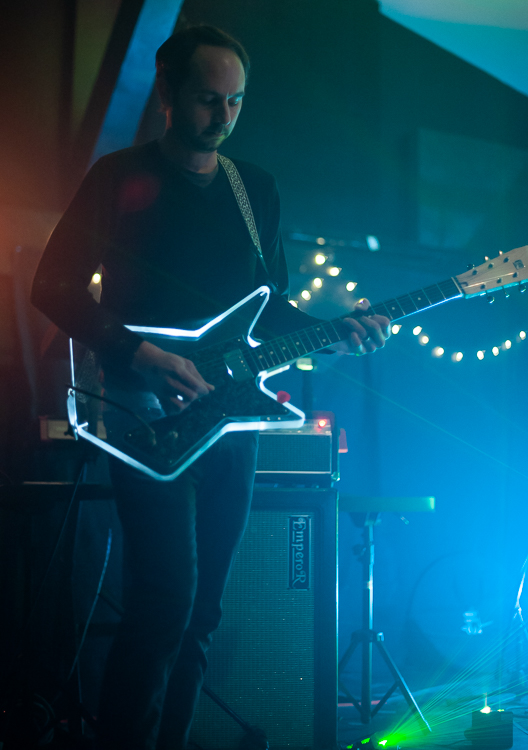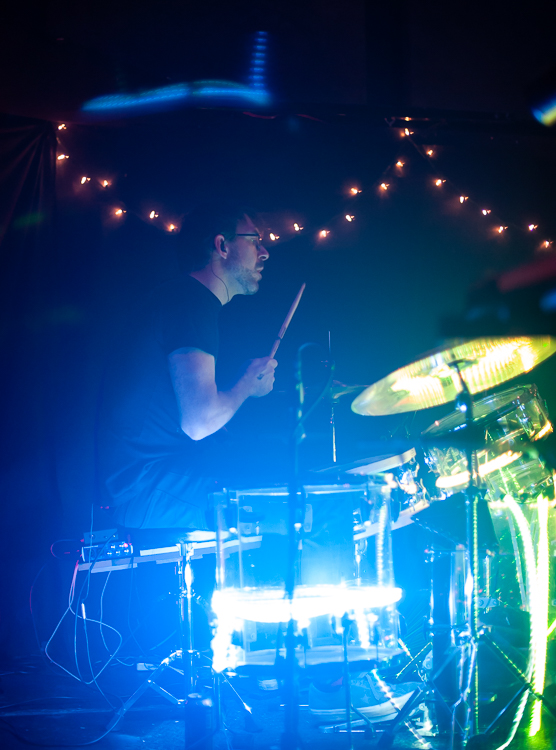 And Super City.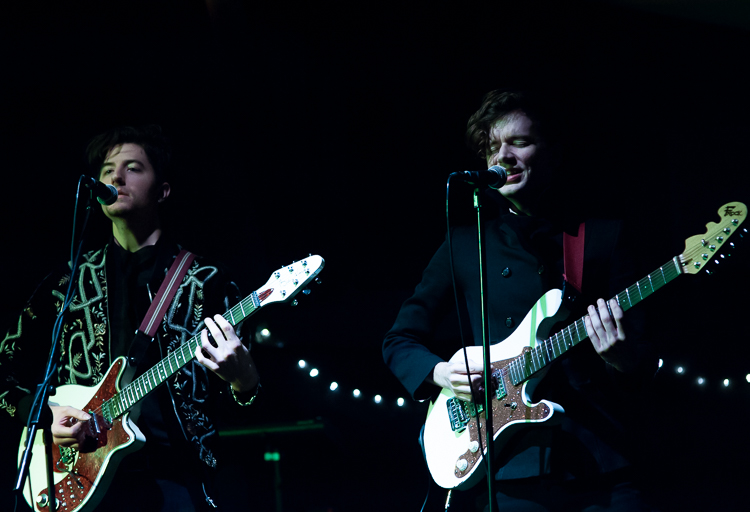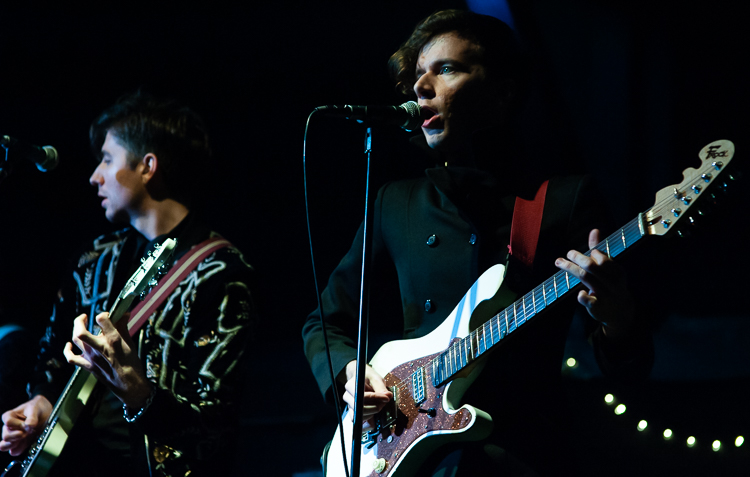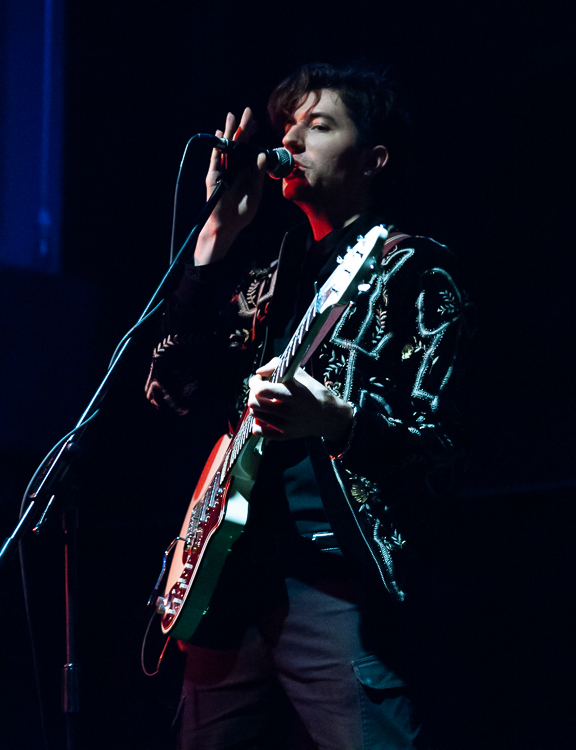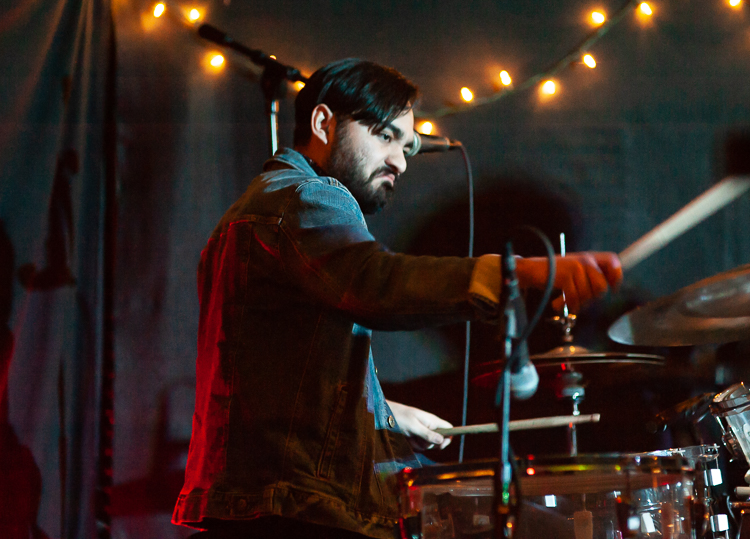 Check these bands out, you might like them. Be excellent to each other this week! Check back with me Sunday to see if I've been nibbled to death by my dog, sometimes called Franz Chewbert.