#guitarmonday: in honor of my Love Dog, Cheetah.
On December 27th, 2018, we adopted a rescued red heeler puppy who we named Cheetah (after Cheetah Chrome of the Dead Boys). He was 3.5 months old at the time (per the vet), so we estimate (and celebrate) his birthday around September 10th. That means he just turned 2 years old! So this weekend I had to have a birthday photoshoot with him, but first here's some earlier photos of The Ginger Dingo.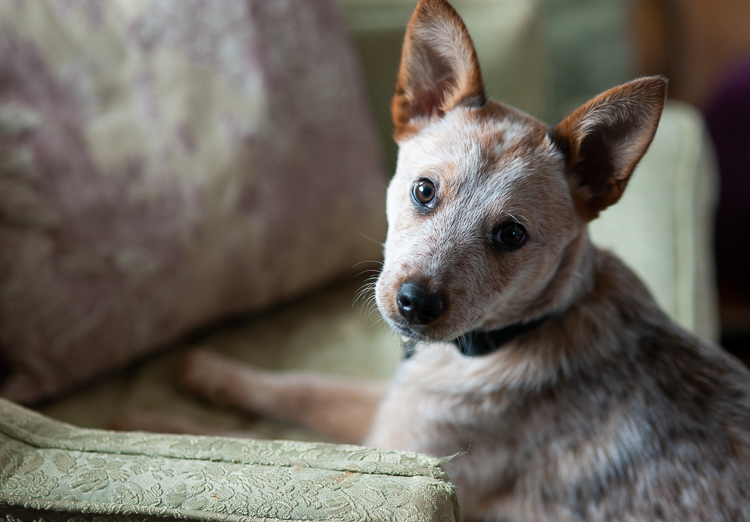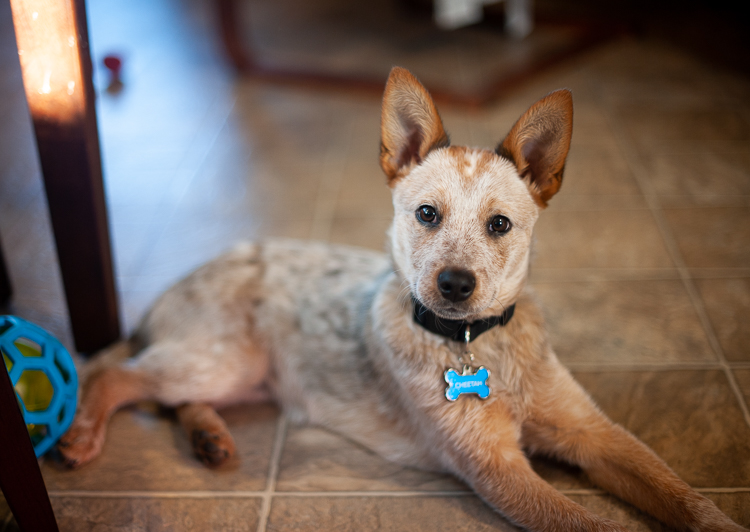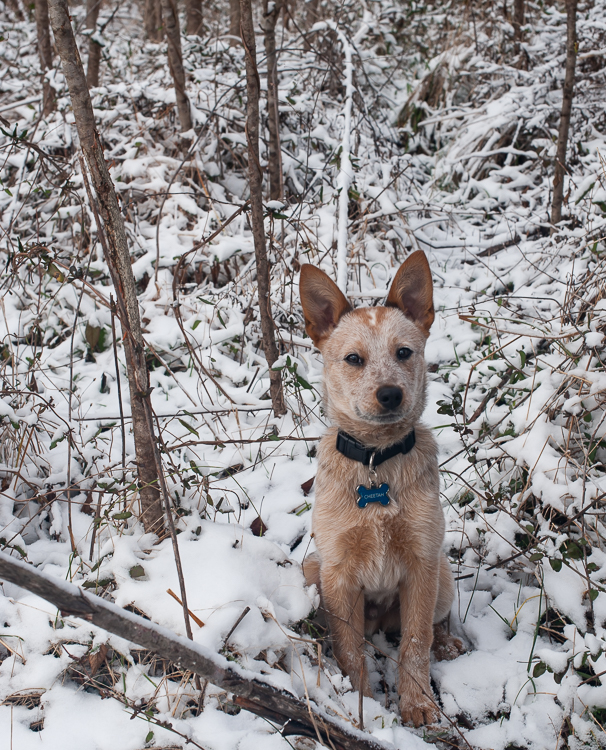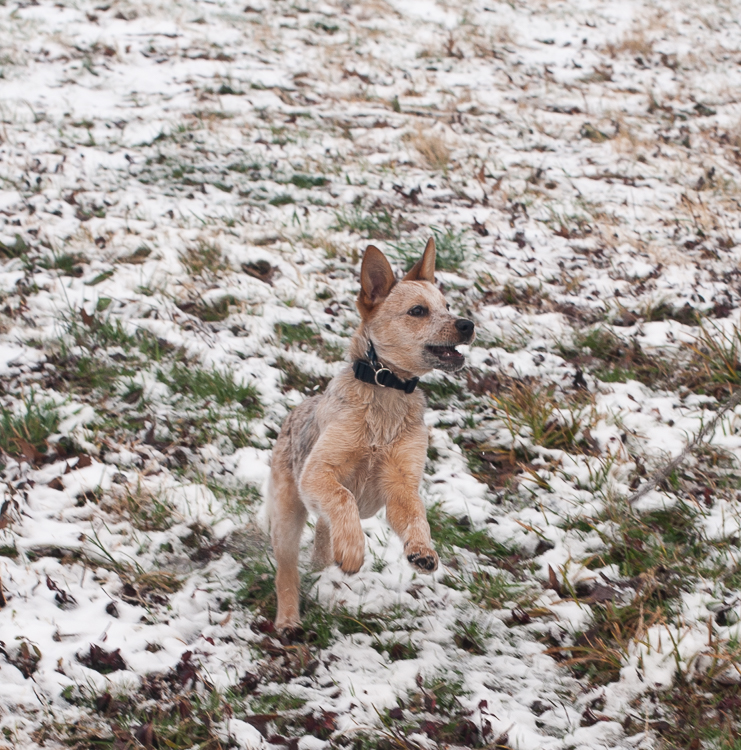 He was such a roly-poly nugget! Now he's a lanky tall boy. We went through all the puppy things like house training, and losing teeth. Yes, he chewed holes in my favorite band t-shirts, and made one of them into a crop top. With his teeth. He taught us about minimalism by destroying things left within his reach. But with all that, we've never regretted bringing him home.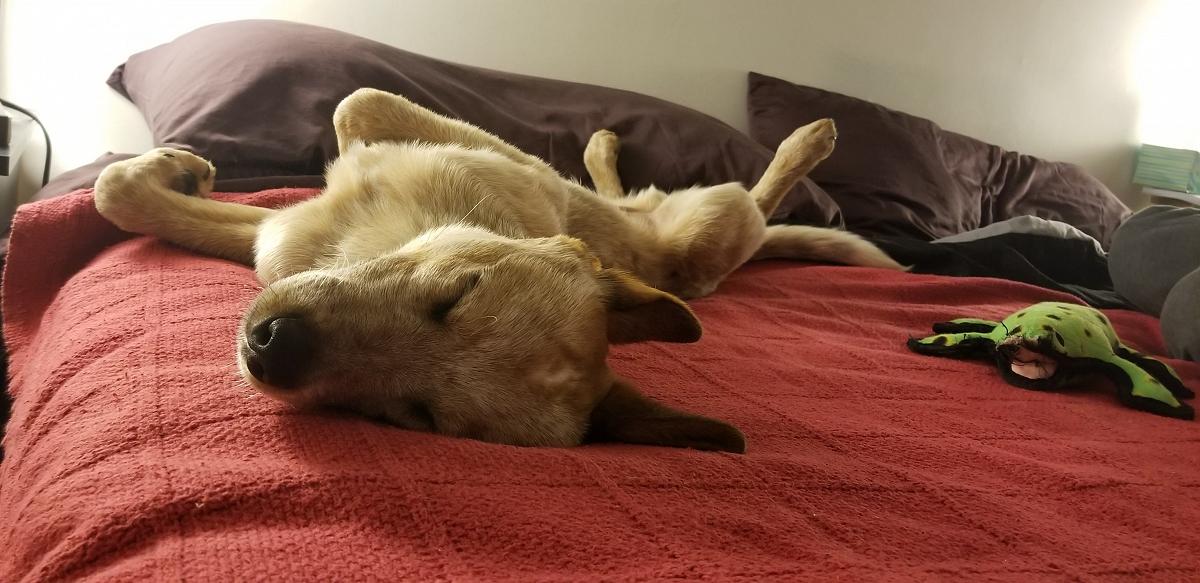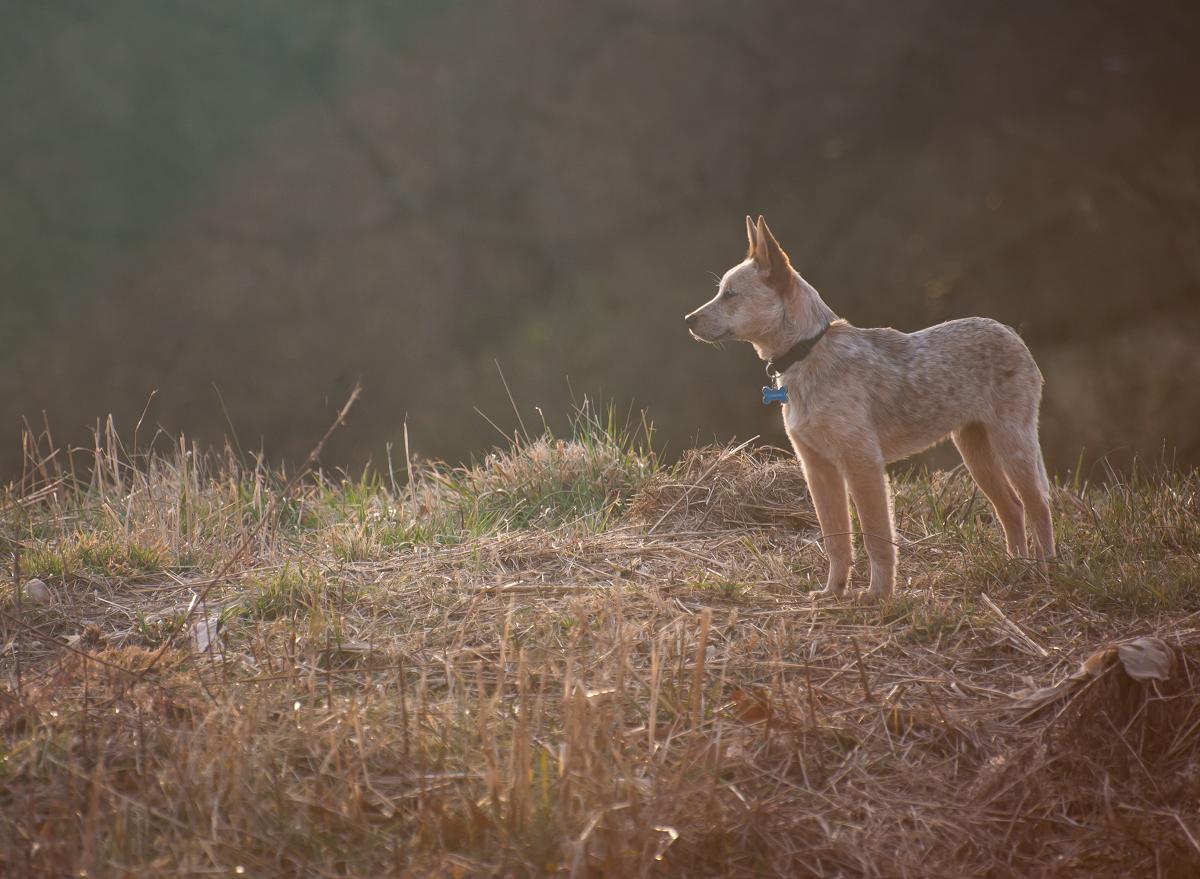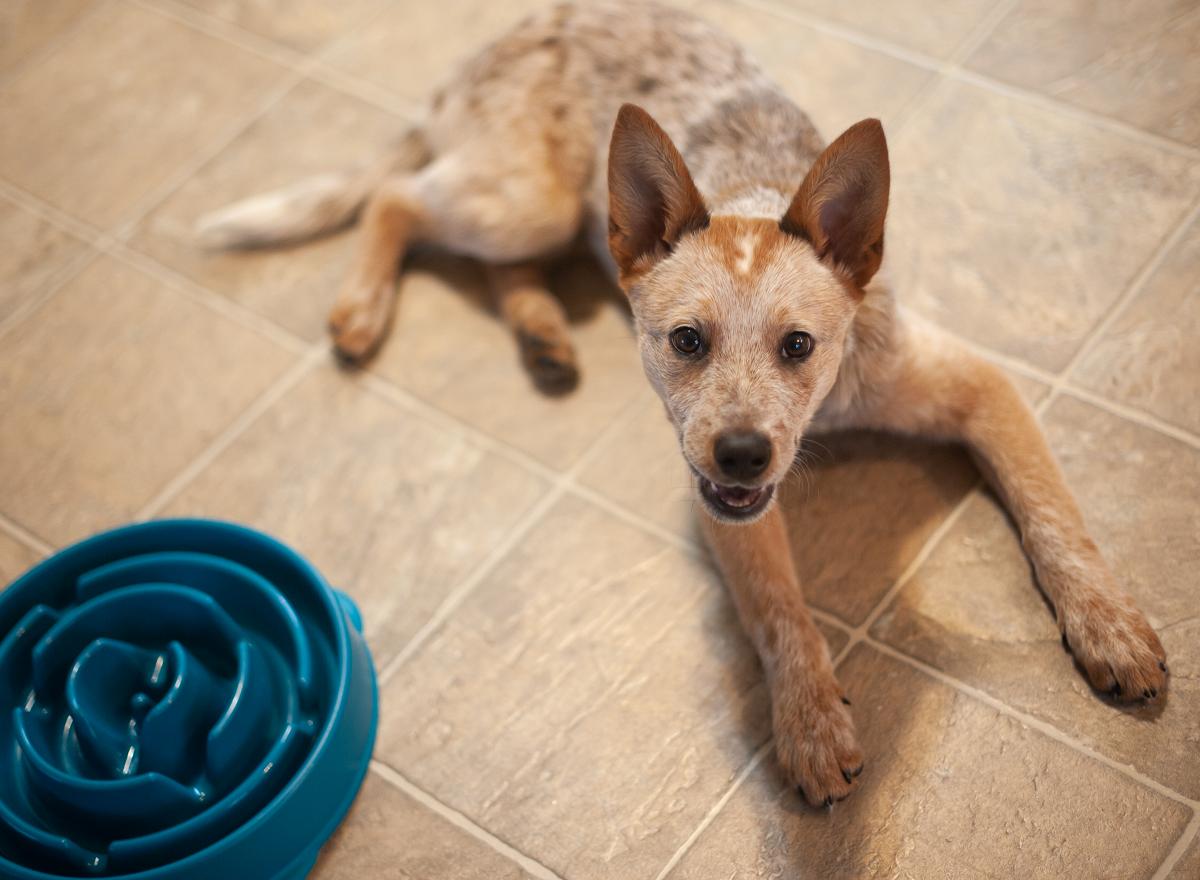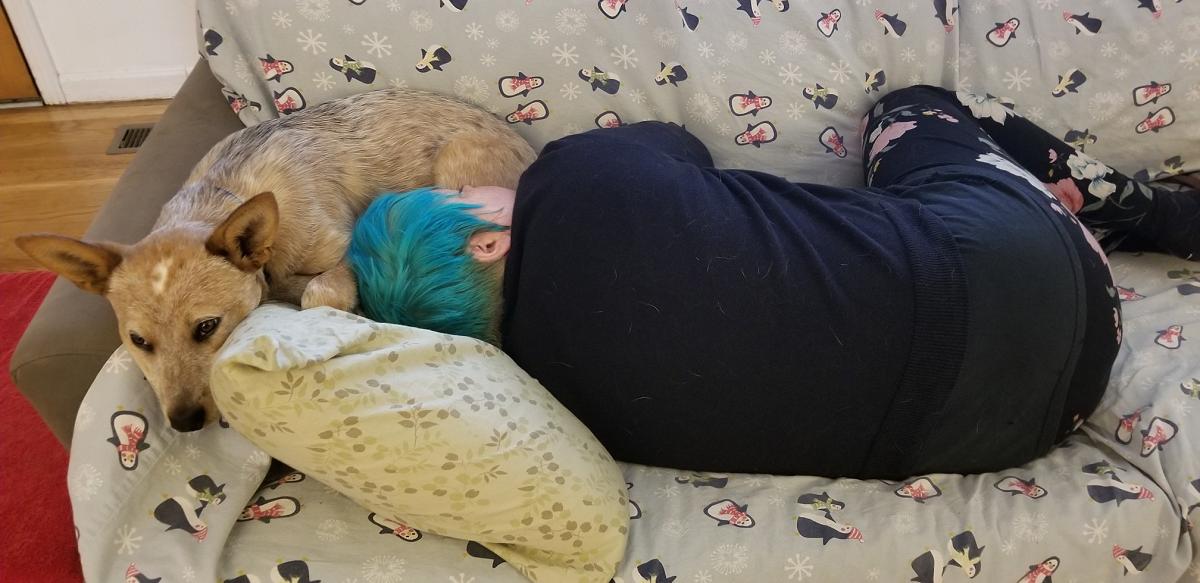 I miss the days when he would curl up around my head while I was napping. Dr. Nick made this photo when I was worn out after a night of shooting live music.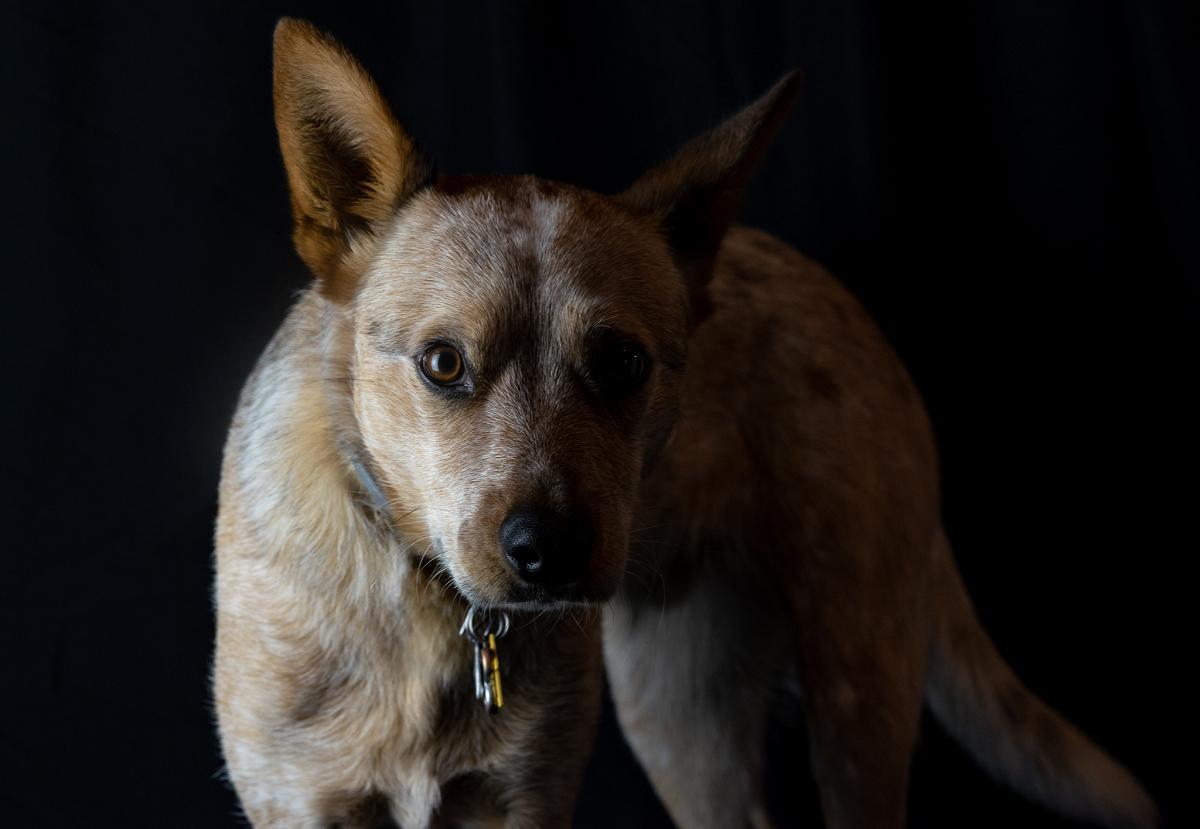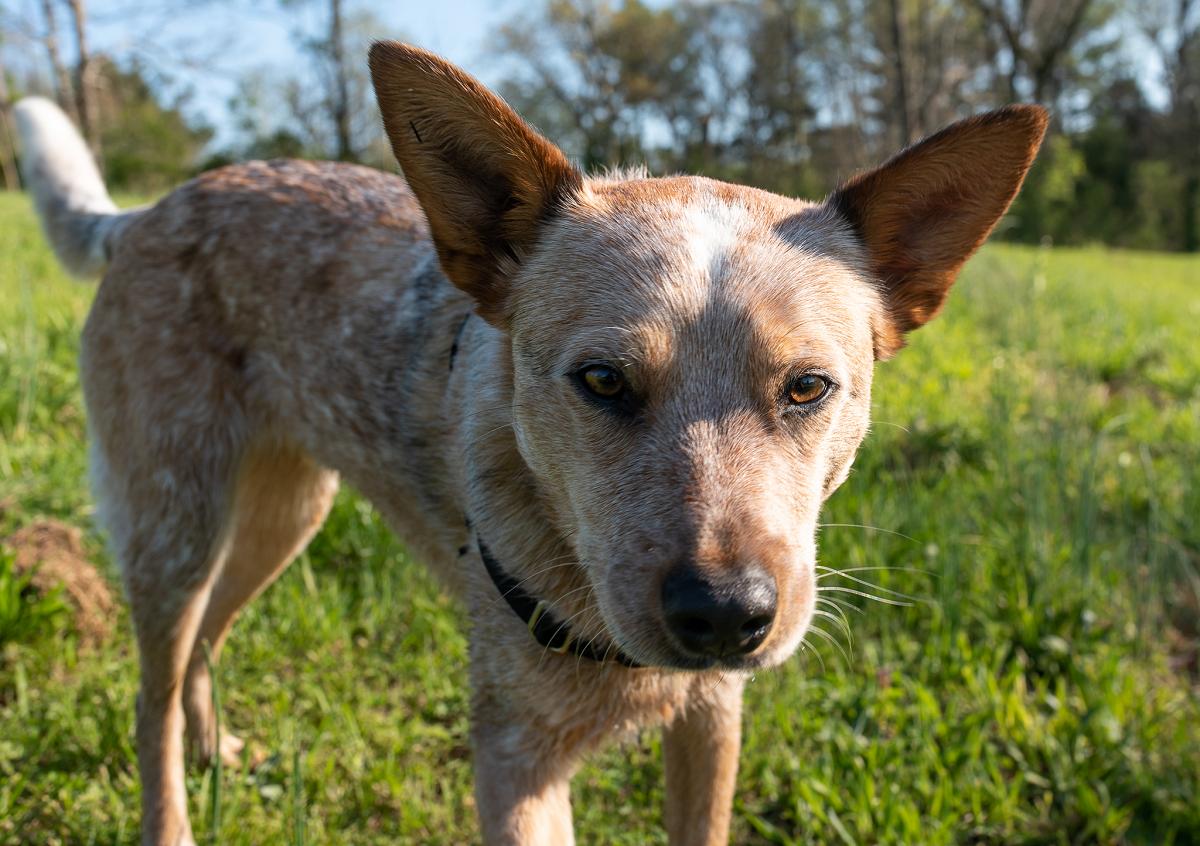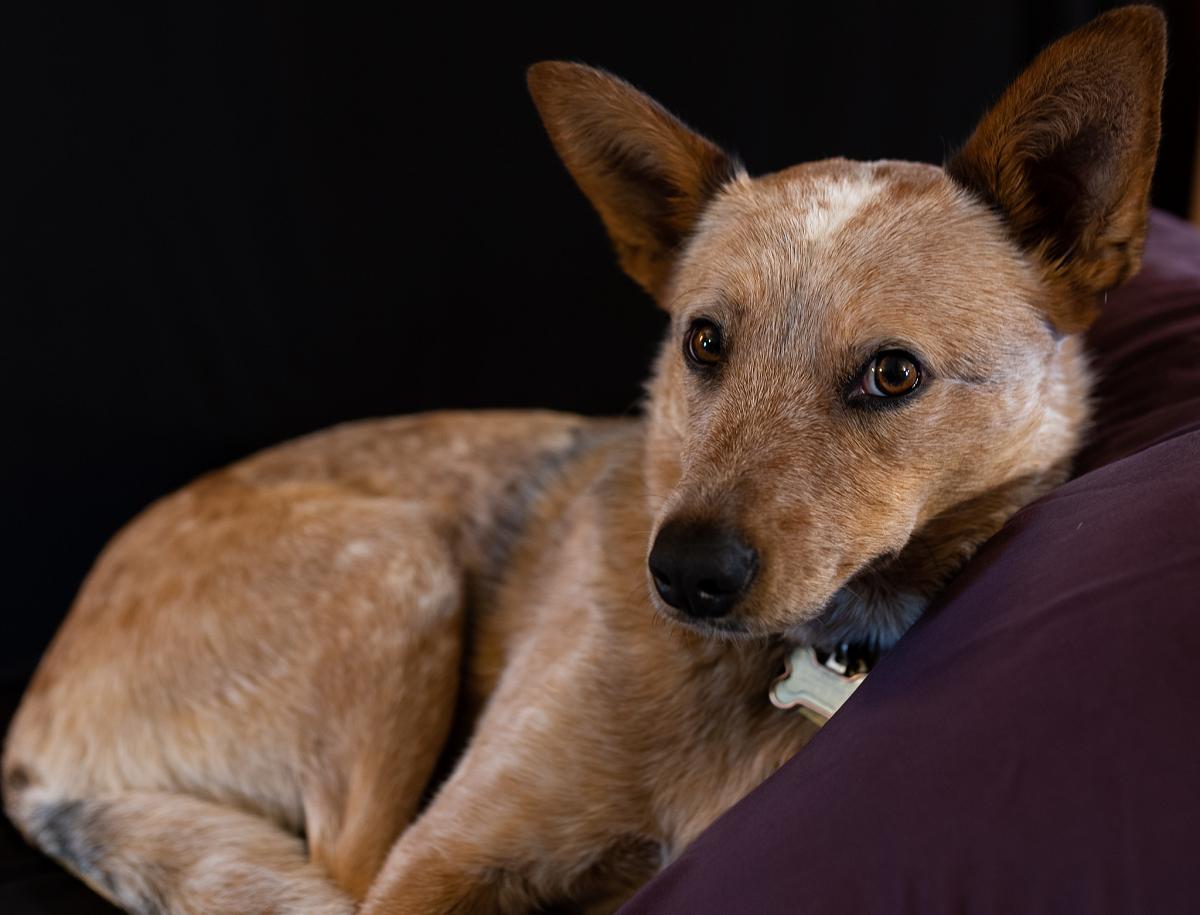 Cheetah got extra treats for his birthday, of course, and some new toys. While I was setting up the studio he just wandered in and relaxed.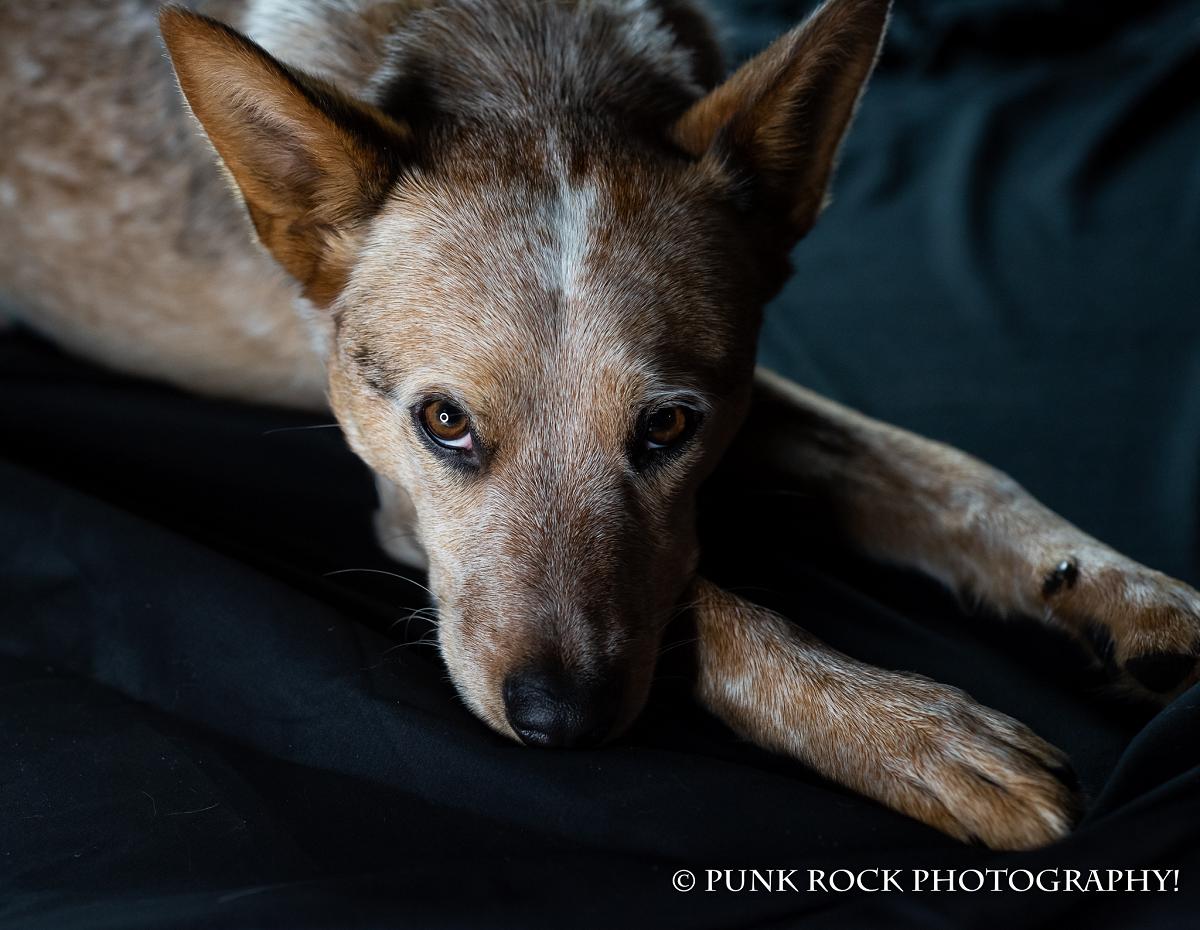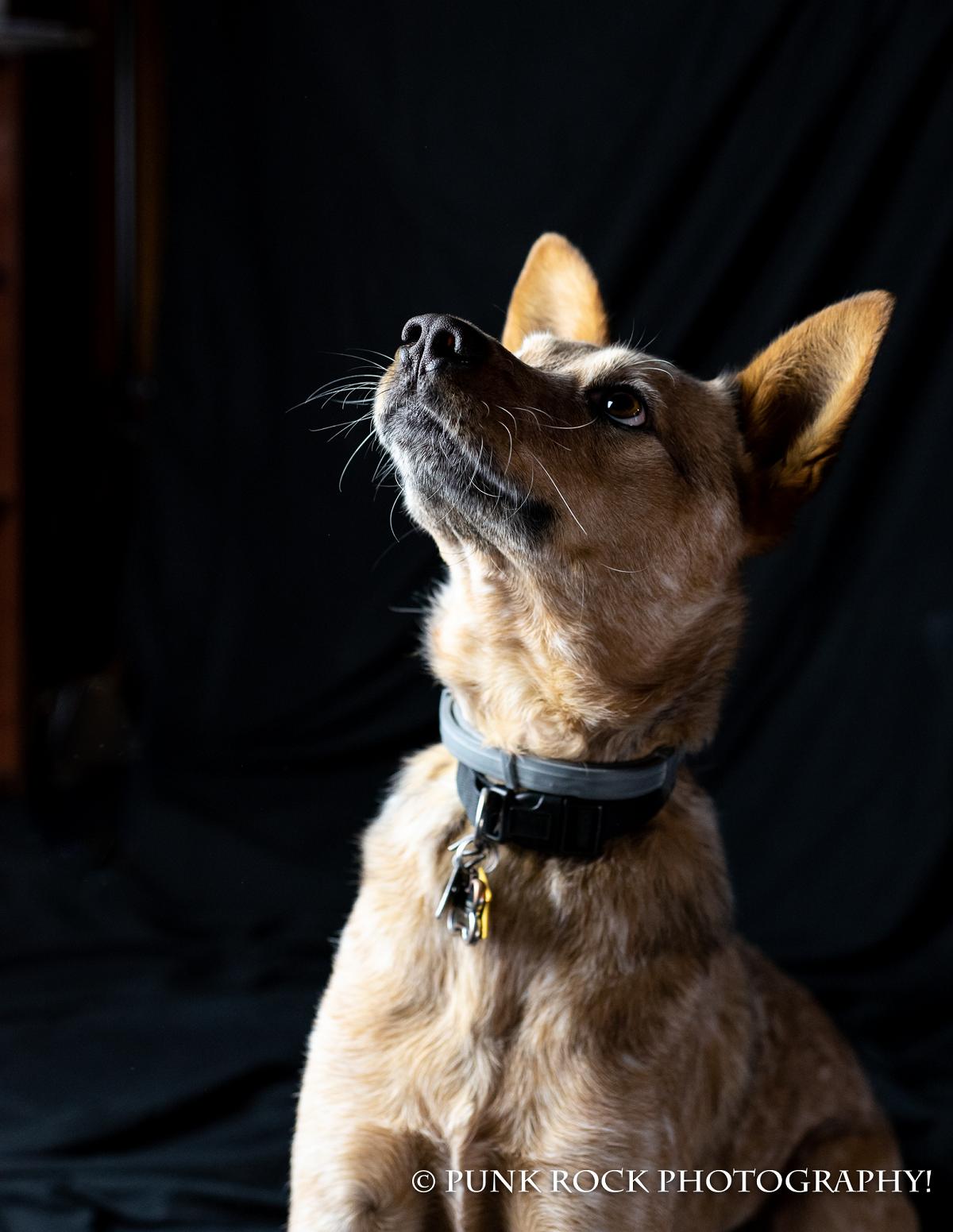 Somehow we managed to get his teeny birthday hat to stay on for a short while! I'm sure the piles of treats helped his mood immensely.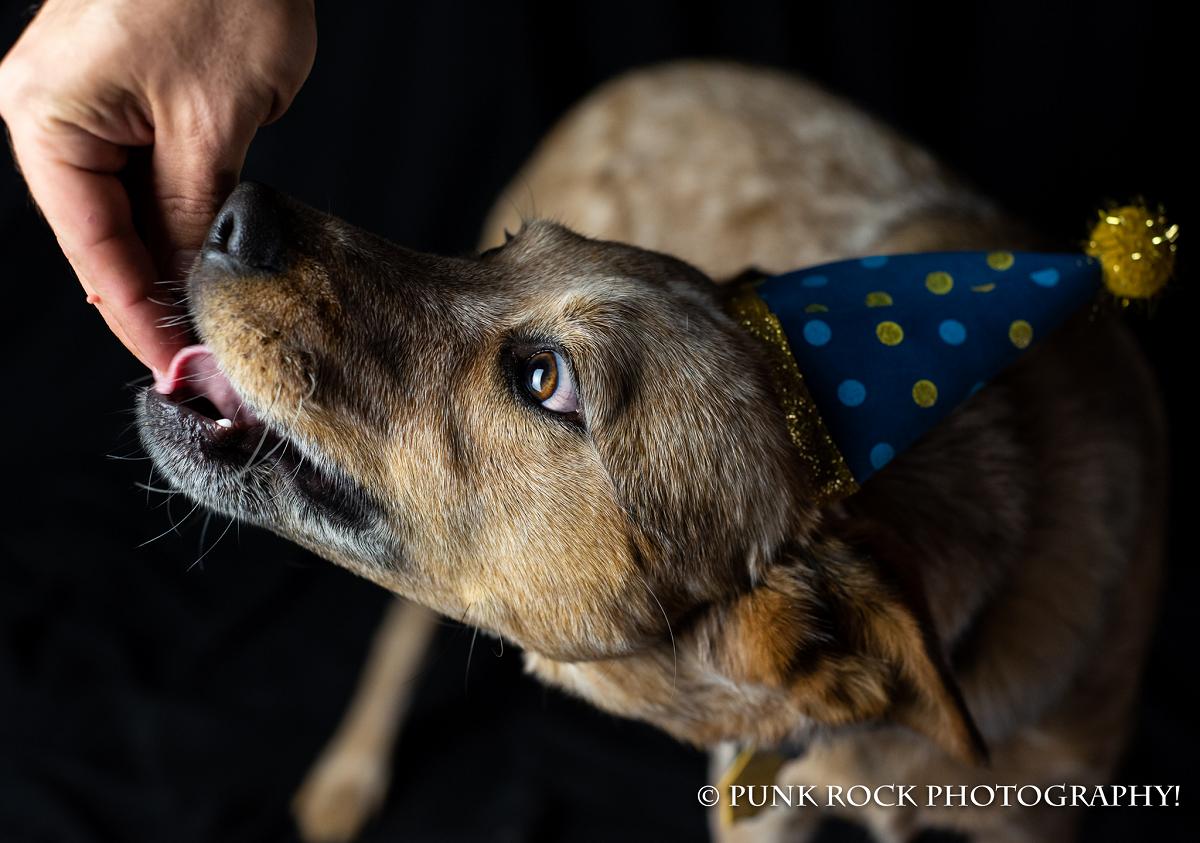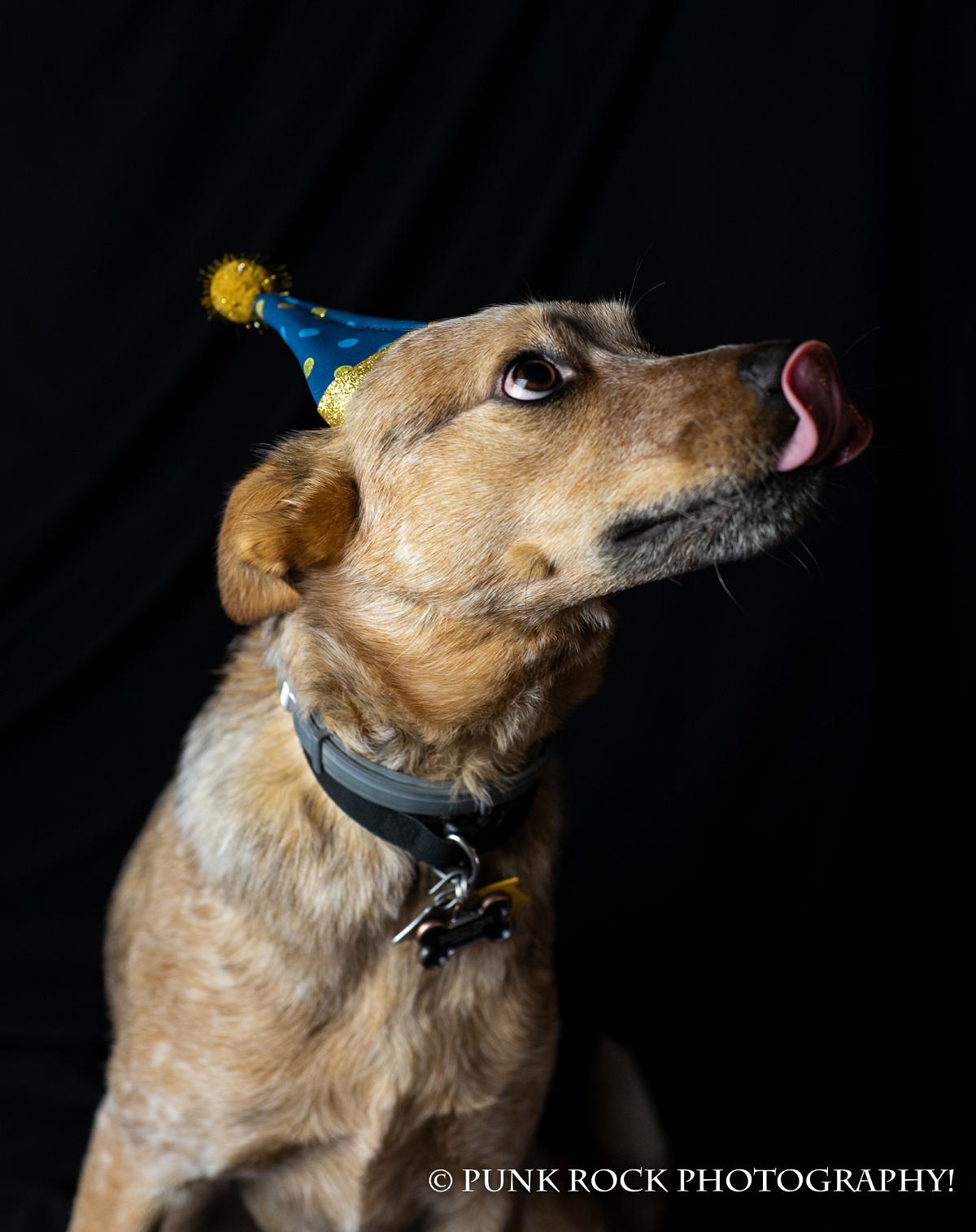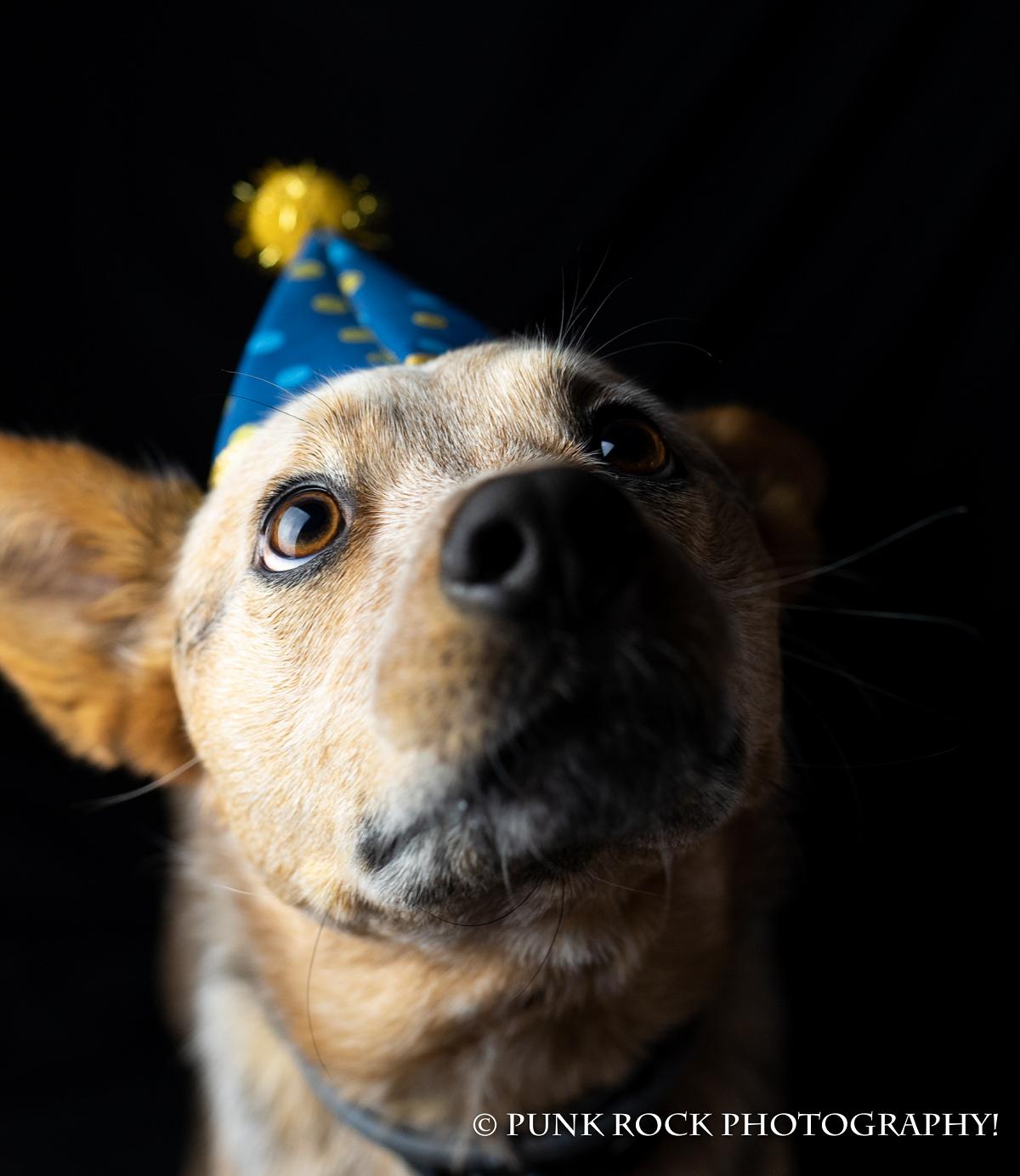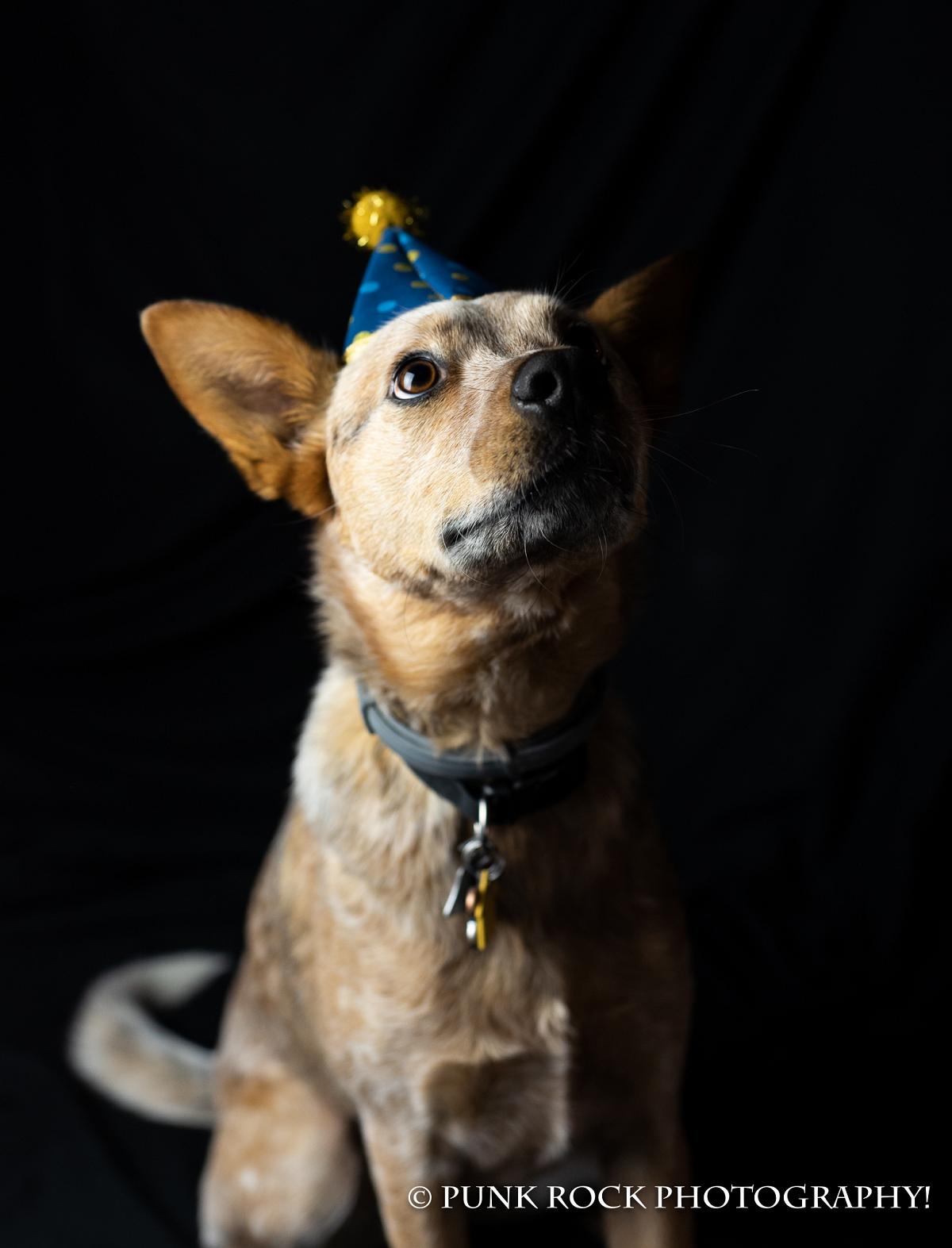 I'm so glad he came to live with us. He's smart and silly and funny and loving and full of kisses and chomps. We're the luckiest. 
Feel free to tell me about (and show me a photo of) your animal companions. Be excellent until I talk to you again! 
And enjoy a song for all the love dogs.