#guitarmonday: Flowers, flowers, everywhere.
Since nobody asked, I'm going to tell you about how the Quarantine Flowers series started. 
Three months ago (yes! the beginning of May!) I had some flowers - carnations and daisies - left over from a client photoshoot. I thought to myself, "Oh, I should photograph those before they completely die, just for fun." So I pulled out the two nearest lights I had and used them. This resulted in the first few images, which I liked.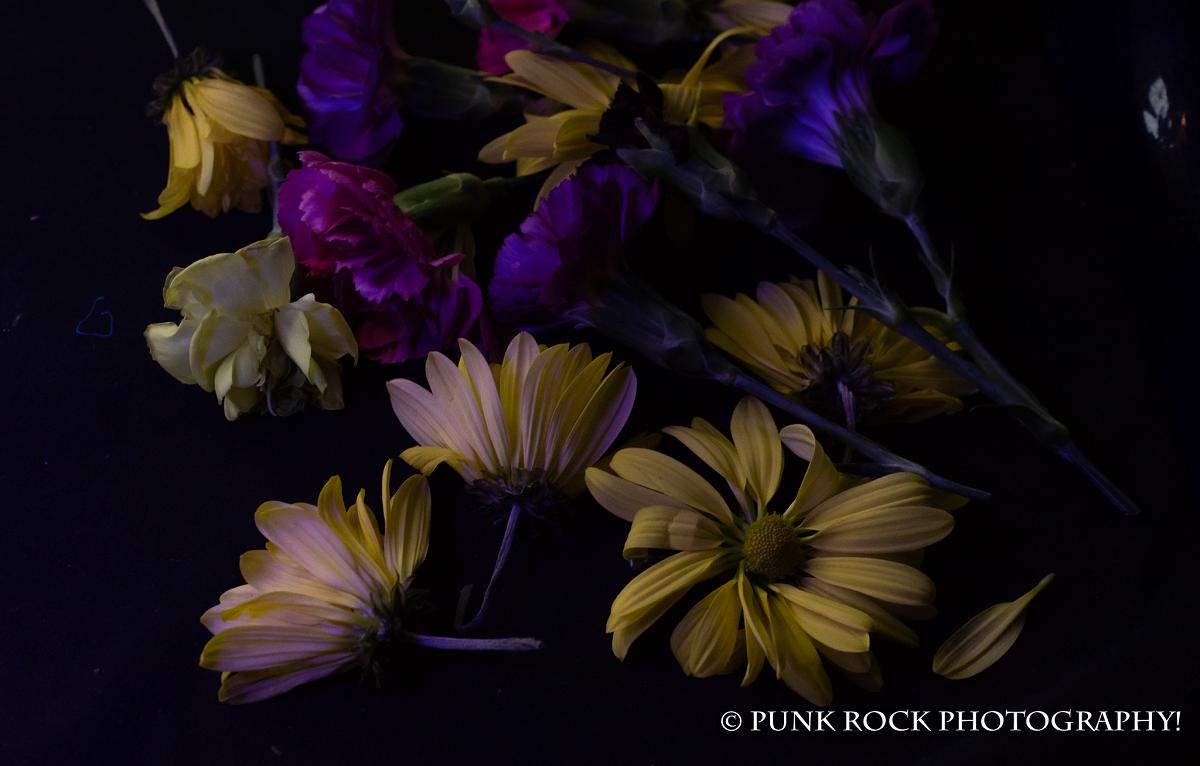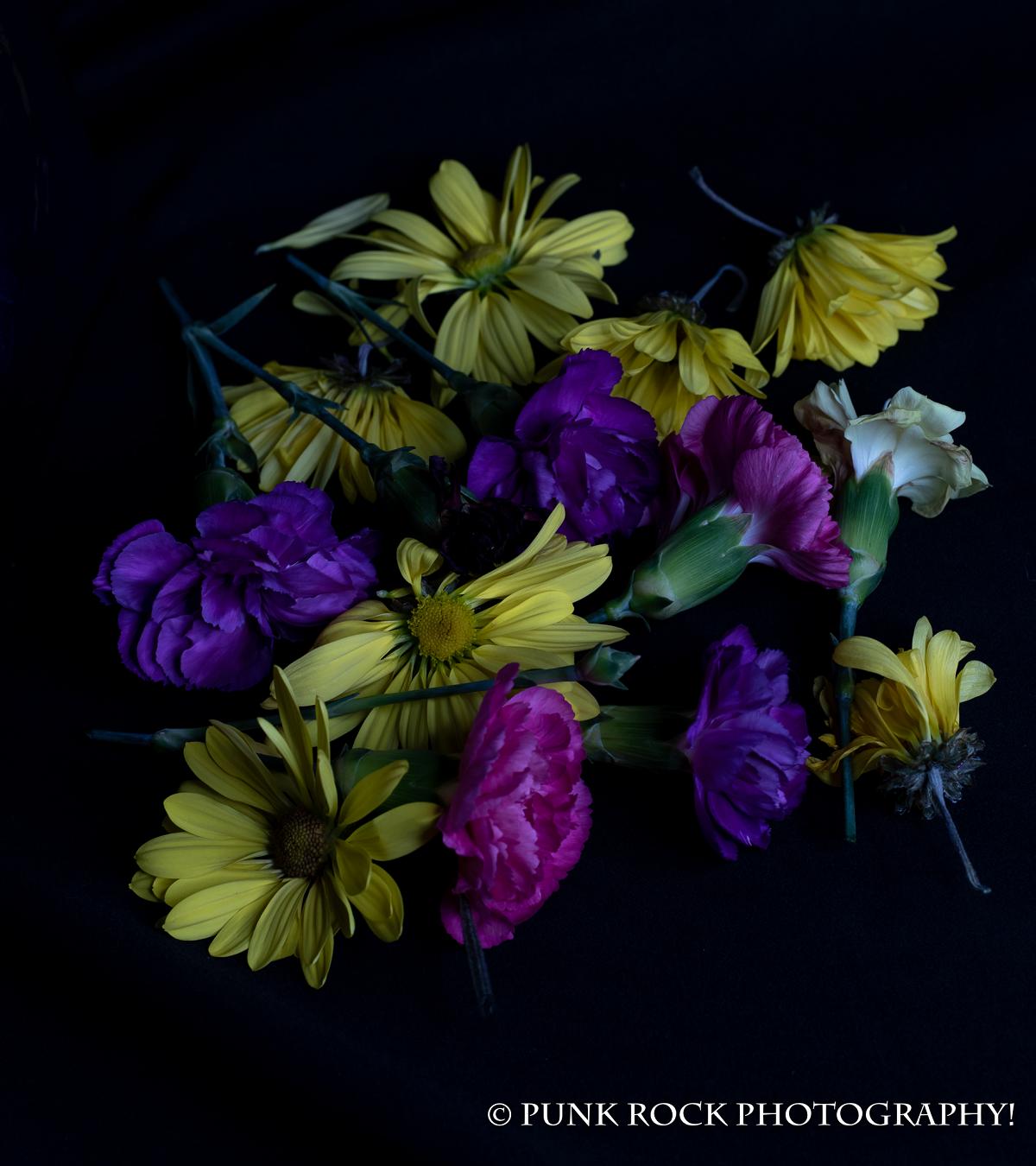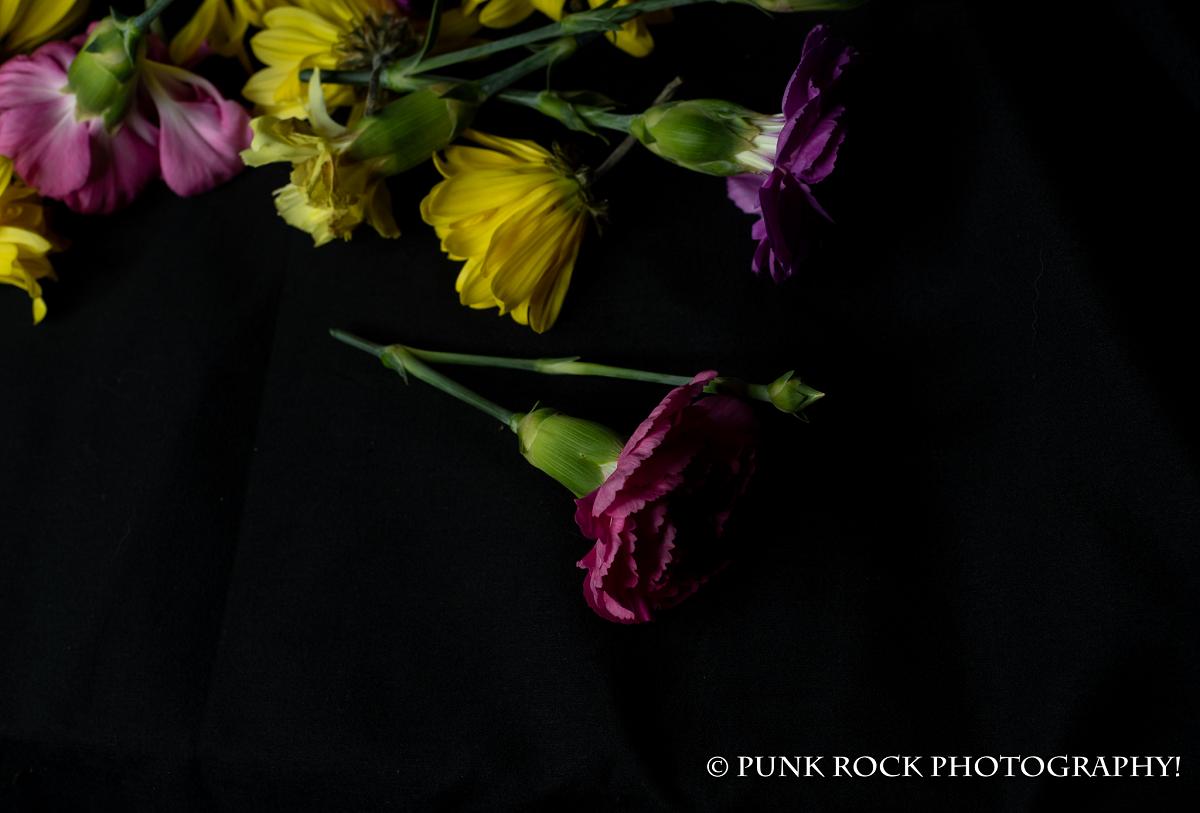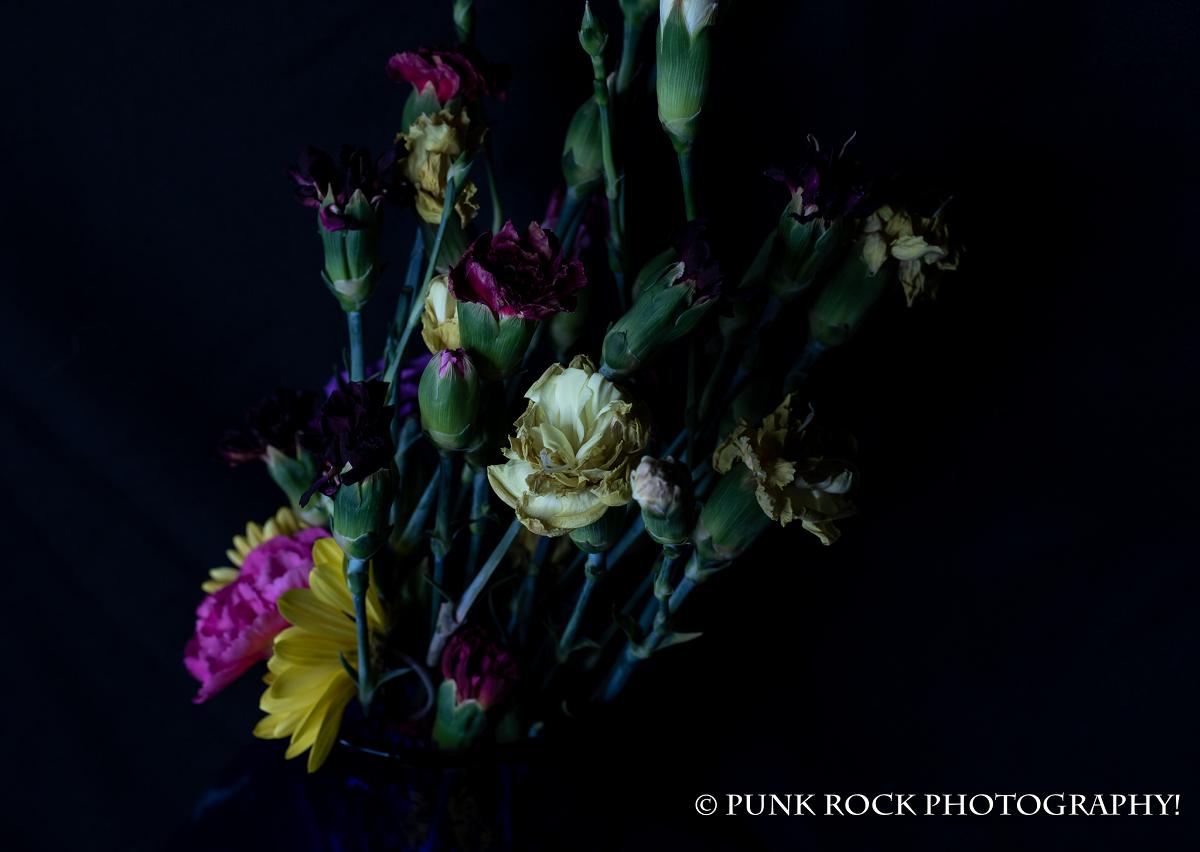 Because I had so much fun making those (and to my surprise, people liked them when I posted them online!) I decided to get more flowers. This time, I got a gorgeous bouquet from my favorite local flower grower (and friend!) Bloomchick Flower Company. Krynn and I are friends in part because we both like weird things (and both lived in Wisconsin for a long time, and ...). Her flowers and bouquets are always unique and interesting. I loved THESE flower photographs even more.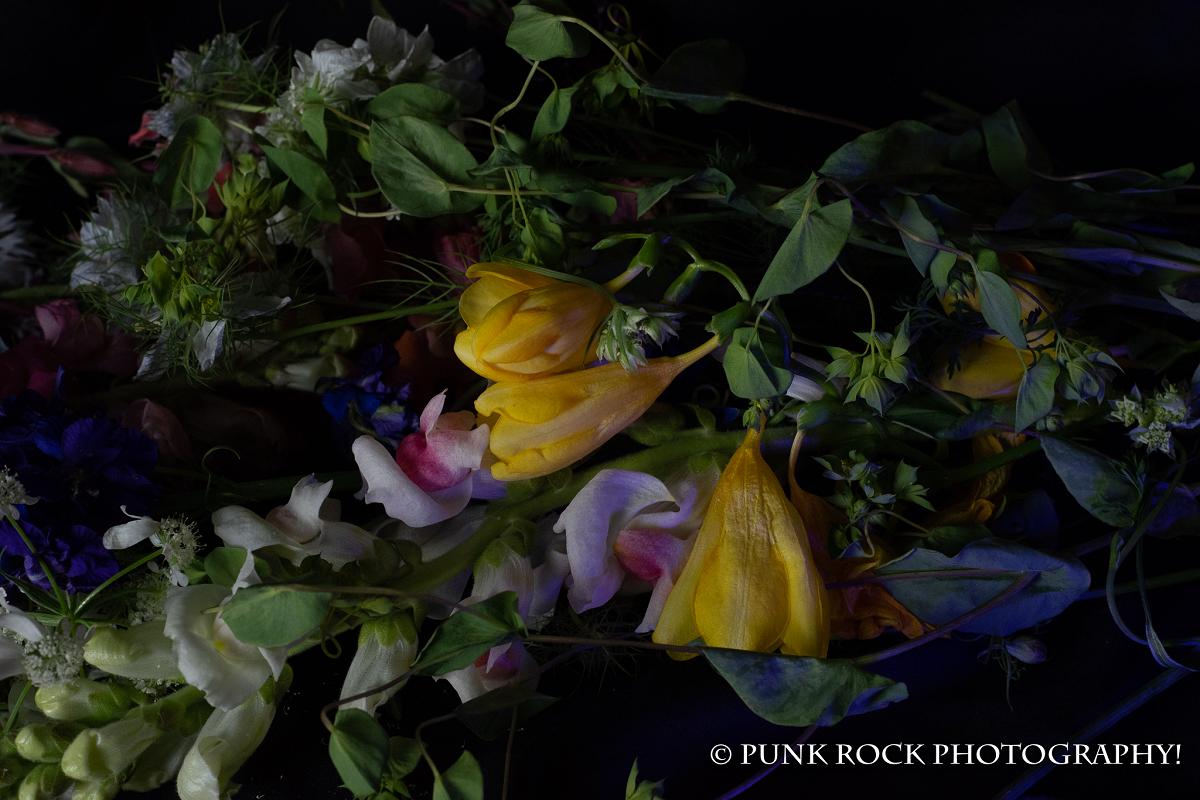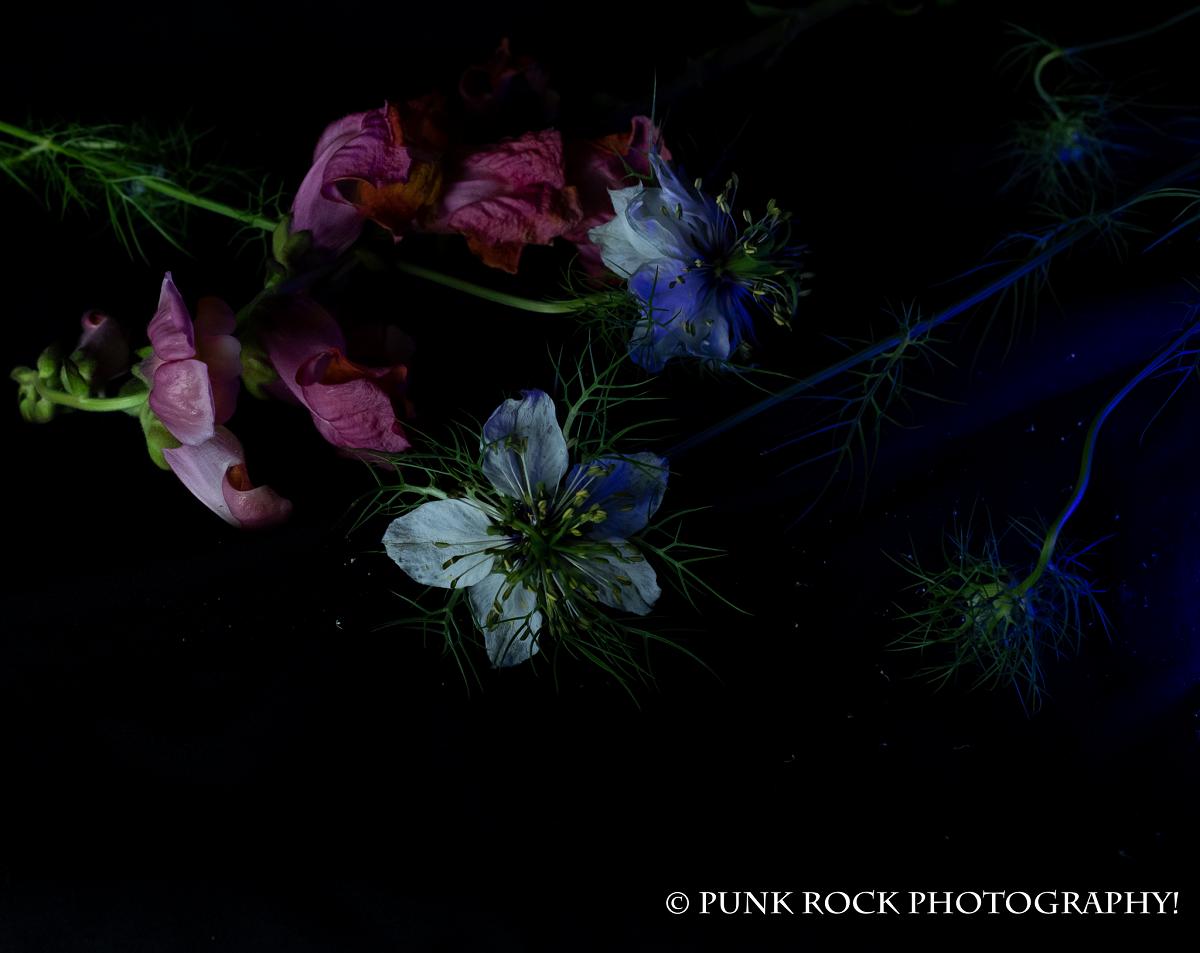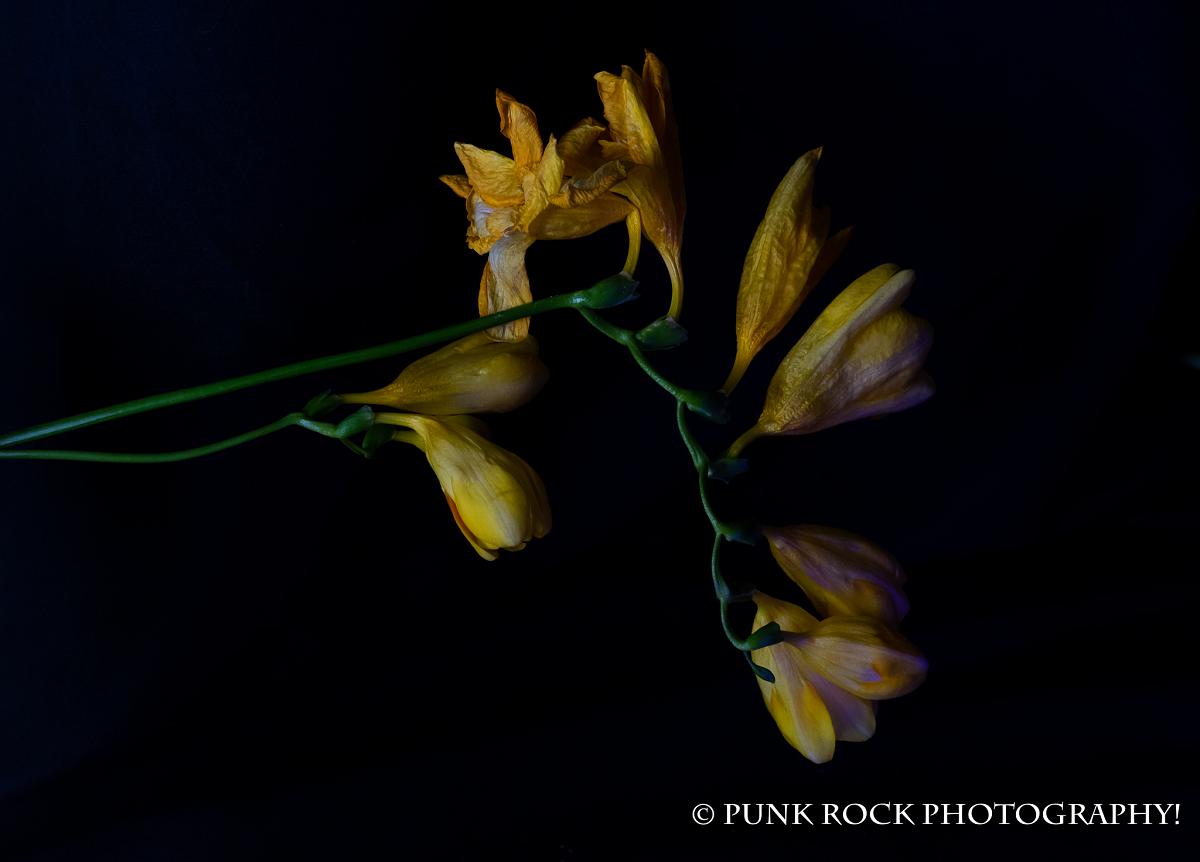 There are two things I want to interject here.
I had always considered photographing flowers to be a little bit cliche, because EVERYONE does it. I mean, flowers are beautiful and naturally occurring and they are vibrant. So every beginning photographer shoots them. I know I did, when I first started doing photowalks. Color, texture, and pattern attract the eye, and flowers have these in spades. By the time I started photographing them in the studio setup in May, I hadn't photographed live music in two months. So much of my work and how I thought of myself had become wrapped up in my public-facing self - shooting live music at least three times per week, editing fast and posting photos, racing to show up, to be relevant and noticed. The Pandemic was the record scratch across my platter. While photographing live music was originally the courageous thing - working with my anxiety to be out there in person doing what I loved - finding ways to still make art without other people during a pandemic turned out to be a courageous thing, too. Turning inward is not for the faint of heart, y'all. This flower practice has been reminding me that I'm still an artist, even if circumstances dictate that I can't do what I had been doing in the same way. 
In June, my brother and only biological sibling was hospitalized and died. The strong emotions I experienced paired well with my dark floral portraits, and I found photographing flowers to be an important creative outlet for those emotions. It was also a calming practice. Expressing some of my universal emotions of grief and sorrow resonated with others, as well. (Grief's not gone, y'all - just less intense and I'm able to be more articulate about it). I NEED to create, probably especially when things are really hard. My sisters-in-law sent me condolence flowers, and I used those to make more photographs in the series too.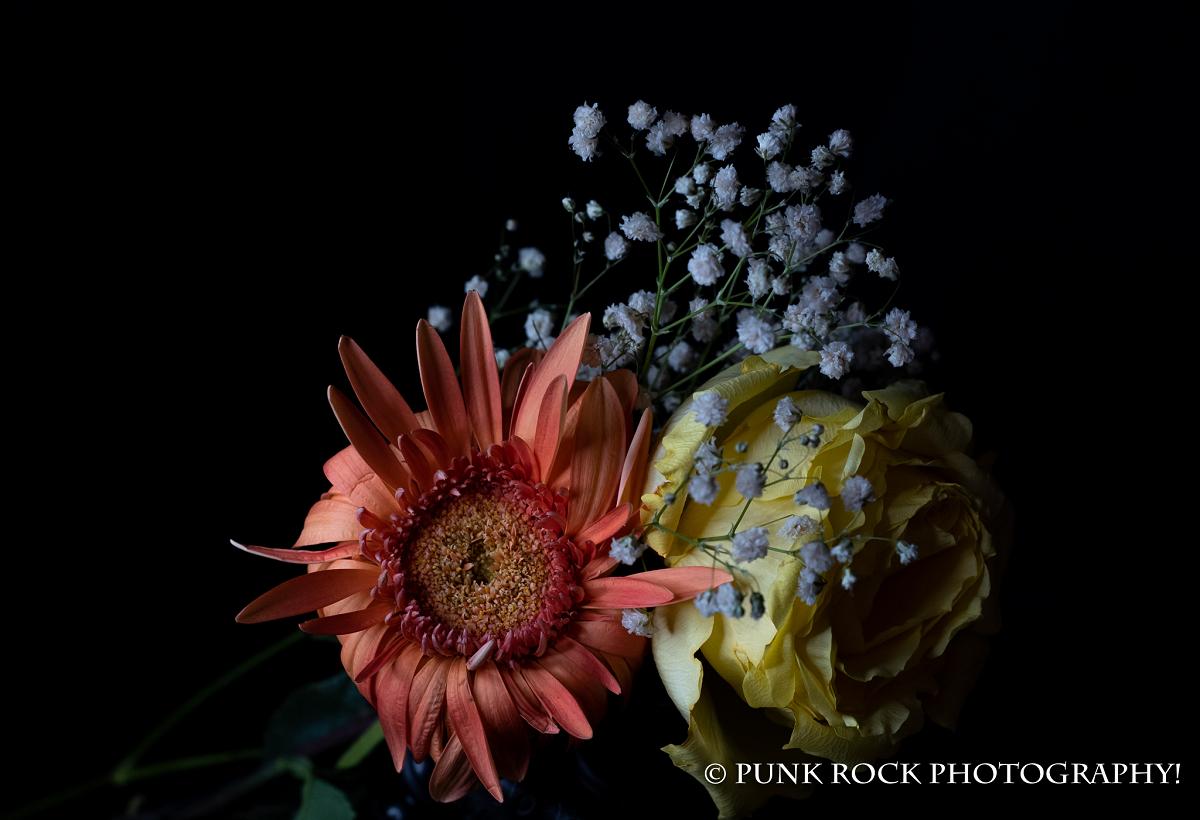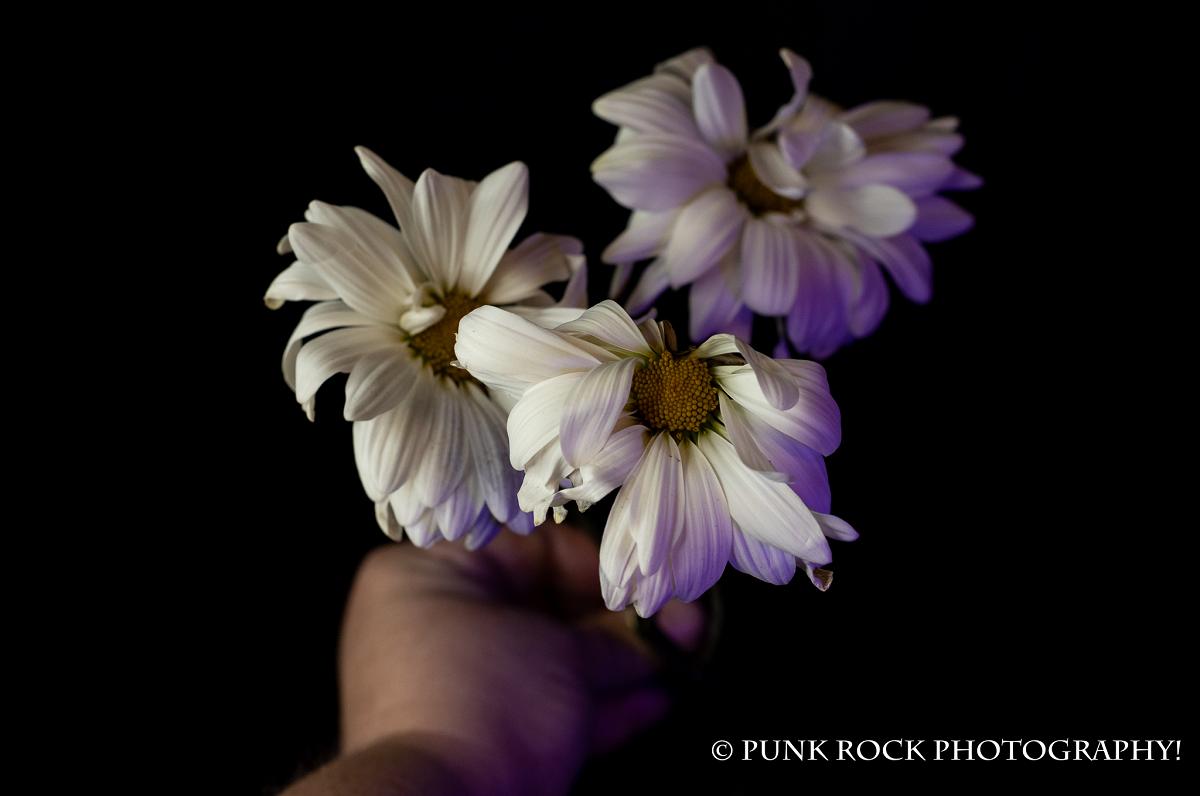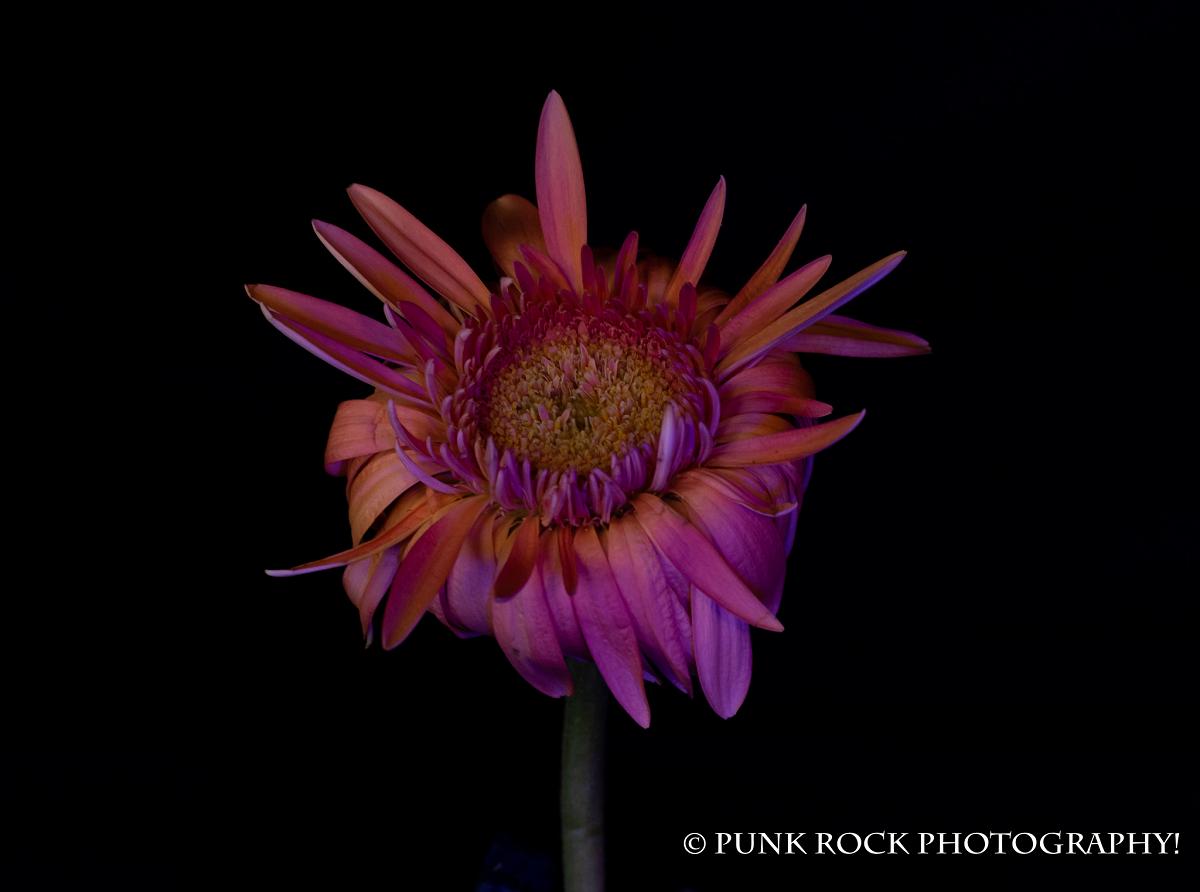 Are punks even allowed to like flowers? I suppose that depends who you ask, but it's my blog so you're asking me (even though nobody asked me - why wait?). The answer is a resounding yes. Because I'm the punk in Punk Rock Photography, and I like both flowers and pop music. I don't like binary systems applied to living things, I don't like this-OR-that-exclusivity. That's not a world I live in.  Punks can like flowers, care about the environment, and garden. There's more to punk than thrashing around and rejecting authority. It's not just mohawks and safety pins. My approach to photography is still MINE, even if the subject is popular and frequently photographed. I'm doing what I can with what I have or can get easily/locally.
And that is punk rock. I even photographed myself with Bloomchick's amazing sunflowers, sporting my punk rock side-eye. Don't make me narrow my eyes at you.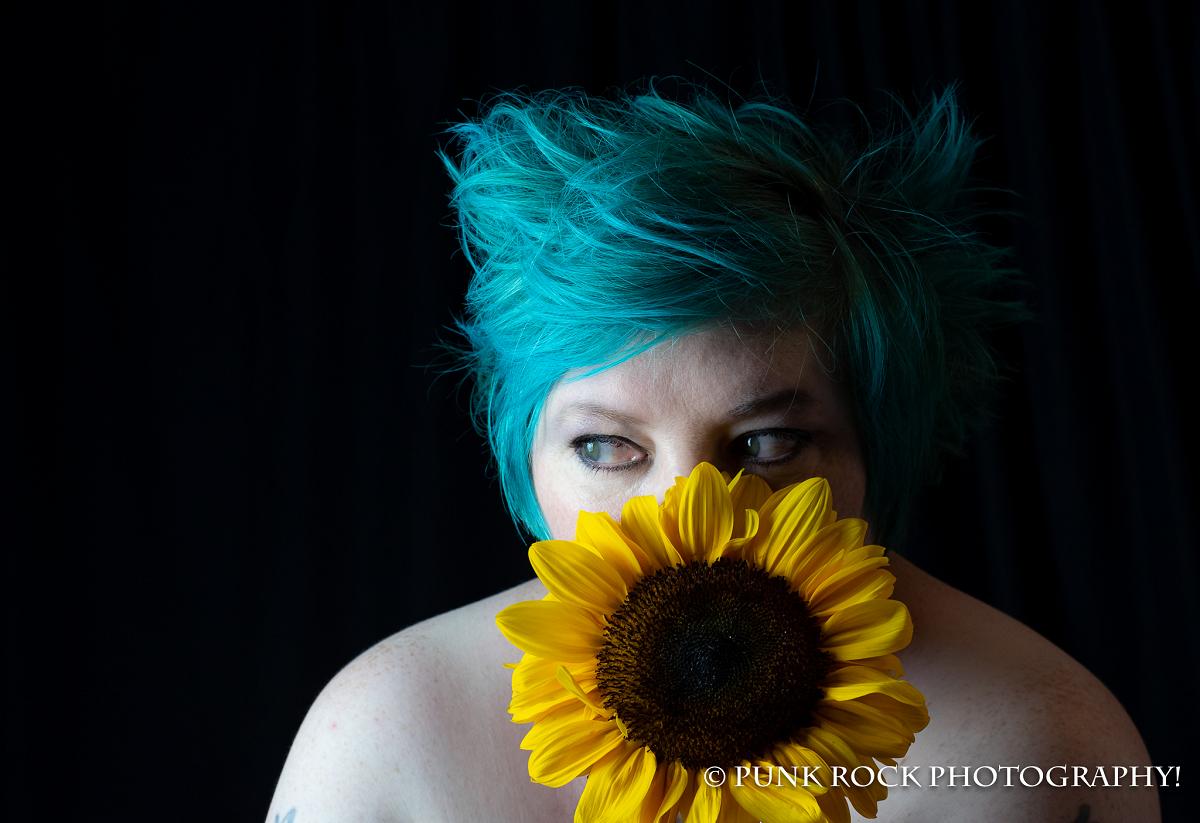 There are definitely parallels between how I started this series and how I started photographing live music - it started as something I was doing for fun, without putting any pressure on myself about performing or results.  That's how I make my best work, honestly. Showing up. Doing a thing. Ignoring expectations and my own anxiety and impostor syndrome. I'm not sure there's any other way for me to do it.
If you like the Quarantine Flowers, you can buy photo greeting cards with the floral images at my shop, HERE. I don't currently have prints of other sizes in stock, but I'm happy to special order them for you if you send me a message about it. 
Take care of yourself this week, and be excellent to each other!